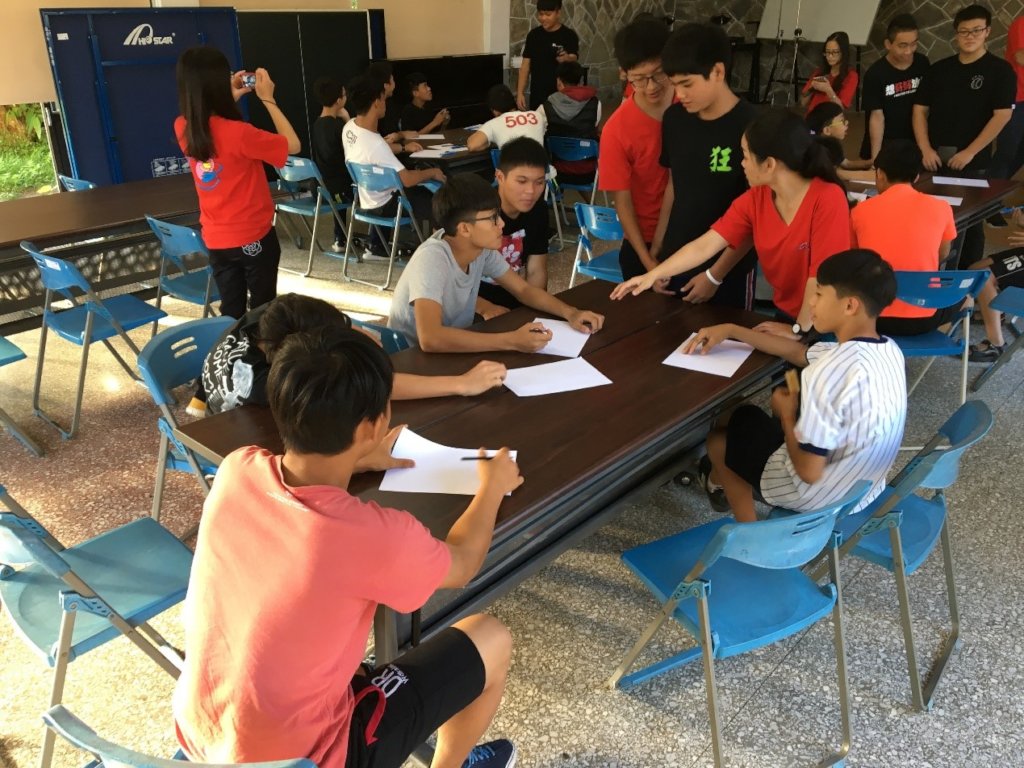 The students from the Department of Child Development and Family Studies in Tzu Chi University frequently visit the teenagers in Hualian Mustard Seed Youth Home to lead all kinds of activities for children. This time they set up activities regarding sexuality education and the discovery of their inner self. Under the lead of the university students, everyone had a great time and were really passionate throughout the course. The children in the Youth Home appreciates their effort with sincere gratitude.
These young students with great passion and enthusiasm brought a totally different atmosphere to the kids in the Youth Home during the two weeks of their stay. During the first week, they taught kids how to discover their personalities and unique characteristics of themselves including their EQ, communication pattern, and their sense of moral values, enabling the kids to be more familiar with themselves throughout the activities.
During the second week, the children got an opportunity to learn more about how to interact with opposite genders, understanding where the physical boundaries are and the knowledge in regards to Children and Youth Protection Law, making sure they know that when they are engaging in physical interactions, be aware of other people's physical boundaries to avoid violating the law. As the activities came towards the end, these juniors in Tzu Chi University promised that they will back to the Youth Home if they ever have a chance.
Children are in group discussions
Hualian Mustard Seed Youth Home serves around 20 teenagers from all over Taiwan; facing the difficulties in operating with limited resources and funding, Mustard Seed Youth Home wants to give thanks to all the university students that were willing to bring their skill base and profession into the community.
Education is crucial for children in Youth Home because most of them are lacking self-confidence, sometimes they refuse to learn because of their negative learning experience or others' malicious judgment on their family background. Mustard Seed Youth Home provides education programs to these youths to help them get more self-confidence and positive learning experiences through interesting and creative education methods. We hope the youths are able to be inspired by the Diversified Learning Project.
*Challenge Camp http://bit.ly/2NKscIM - Help community underprivileged children in Taiwan are able to have the chance to see and learn more!
*Sprout Up Project http://bit.ly/2NJk0bV - Help Vulnerable Children's Life Have Bright Future.
*Diversified Learning Project for Children http://bit.ly/2NJoPC7 - Help Children in Agape Children's Home and Mustard Seed Youth Home are able to explore more through learning.
*End Hunger http://bit.ly/2NM41Kj - Build a Food Bank Distribution Center - Sharing food to community needy people and families!
*Indonesia Tsunami Post-Disaster Recover Project http://bit.ly/2RAApke
*Philippines - Typhoon Mangkhut Relief Fund http://bit.ly/2Fy4DQ4
----
The Mustard Seed Mission
Website: http://www.mustard.org.tw/locale/en
Facebook: https://www.facebook.com/mustard.tw/Donation Information: https://www.mustard.org.tw/locale/en/tab/898E-Newsletter: https://goo.gl/e8EUBoMSM - the 1st registered Social Welfare Organization in Taiwan - https://youtu.be/qyTAv0L5Sz0