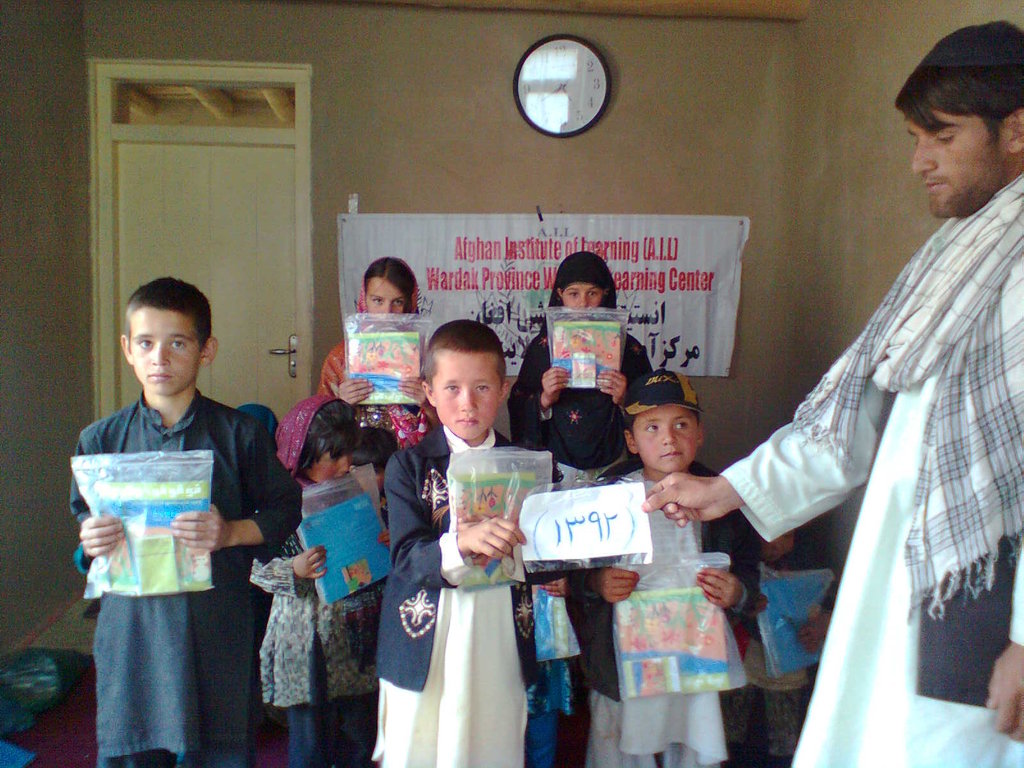 All of us at Creating Hope International (CHI) and the Afghan Institute of Learning (AIL) would like to thank our donors' support for the 'Help Afghan Boys Trade Guns for Books' project. Our Learning Centers educate all who come through the door, and although a majority of those educated are women, about 30% of the beneficiaries of our programs are young men and boys. Afghanistan is dominated on most if not all levels of government by men. By educating boys in the same centers as girls we aim to close this stark division and create a more equal Afghanistan for both males and females.
Boys are taking courses in many areas, increasing their skills and creating opportunity where there was none before. Boys are learning how to read alongside girls, and are learning valuable skills in a number of topics like computer technology and English. All of these skills are necessary for finding worthwhile work opportunities that can help them and their families. Education is the way to stop violence and ignorance, and it is the only way to live in peace and improve their communities.
An informational workshop was held in May on the topic of "Justice and Fairness". 50 boys and girls participated side by side and were given the opportunity to hear each other out. One participant in the workshop reviewed their thoughts after the workshop:
"This terrible war, the killing, terrors; all are the result of not properly implementing justice. I believe that by implementing justice, injustice will be eradicated from society and peace will come to our country. We hope that someday a righteous person will become the governor and implement justice. I have decided to do anything in order to promote justice in our society. We thank AIL and want them to have more workshops like this in order to give us a solution."
Afghan boys have a chance to better their society for the future, and they will accomplish this by working with Afghan girls. AIL is bringing the change that Afghans are hungry for, but it will be the Afghan people themselves that will change their society. We want to thank you all for your support of Afghan boys; you are all making a huge difference in the lives of so many!