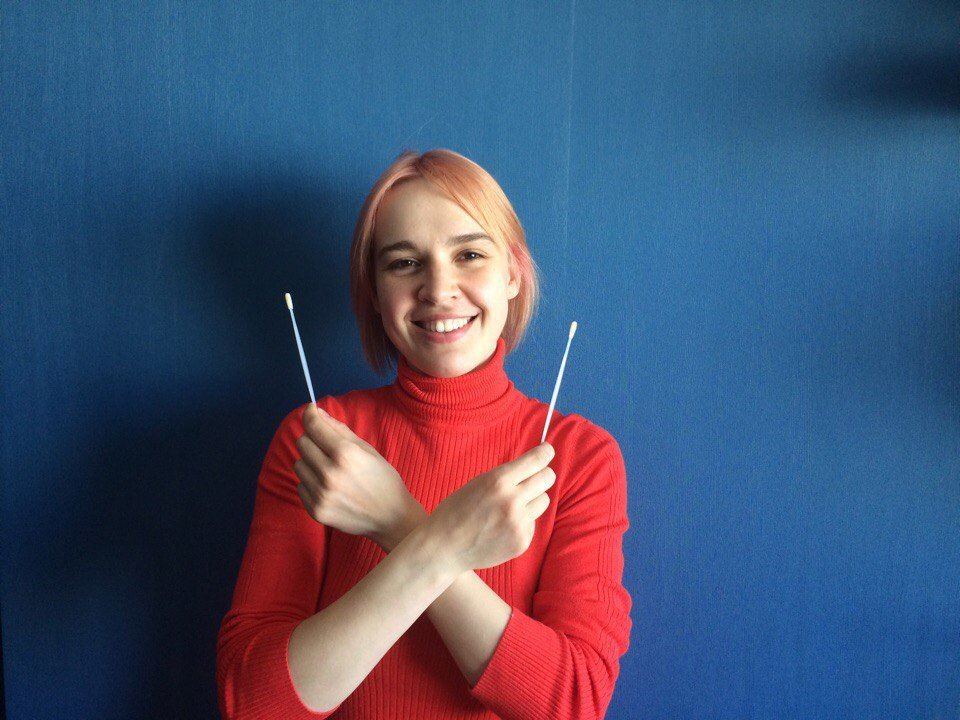 Our dear friends!
Thanks to everyone who doesn't remain indifferent to the mission of our Registry!
Thanks to all our donors and donators for their courage, love for people and ongoing support!
In this report, we are glad to share with you results of our activities, our latest news and plans.
Remember, in the last report (February 2017) we told you about a boy from Argentina, for which we received a donation request? On March 15th we received good news: all the samples and documents have arrived in the independent laboratory in New-York, USA and additional exams confirmed that the donor of the Karelian Register and the Argentine boy has a 100% match! We hope the transplantation went well, and now everything will be good for this boy. Such news encourages us to work harder and makes us happy.
Another case, which has happened recently, shows how important the work is that we do. In March, one Karelian family tried to raise money for their 2-year son Miroslav, who was diagnosed with leukemia and needed the bone marrow transplantation. Parents had to find 3 million rubles (around 50 thousand dollars) for the transplantation. Thanks to God and the kind people, the money was gathered and a compatible donor was found in Germany. Imagine our surprise when the typing results from February campaign came back, three weeks after BMT, and we found out that one of our new donors, who was included in the registry during this campaign, was fully compatible with the boy! How much easier and faster (not mentioning costs!) the aid would have come to the boy if we had got this donor earlier!
In February and April we carried out two big bone marrow donor recruiting campaigns that resulted in 304 new potential donors added to the Karelian Registry.
The February action was timed to the International day of children with cancer. February 15th is the International day of children with cancer. It is an important day for us because children suffering with cancer of blood-forming organs (leukemia, malignant lymphoma, Hodgkin's disease) form in 70% of all children with cancer. These children often need bone marrow donors.
Thanks to our volunteer Anton Bolgov, a paper crane, the symbol of our recruiting campaigns, reached a city Anadyr located practically at the edge of the earth – in the far east of the North Siberia, on the coast of the Bering Sea. Now 9 cities, small and big, participate in our recruiting campaigns. In total, the project "+500" recruited 448 people, and now the Karelian Registry lists 3836 donors.
The next campaign is planned for June, and we hope that, with help of your donations, we will obtain enough funds to type at least 300 recruited donors and include them into the internationally indexed database of the Karelian Registry. Together we are able to give little boys and girls another chance for life.
Together we can do more and anything!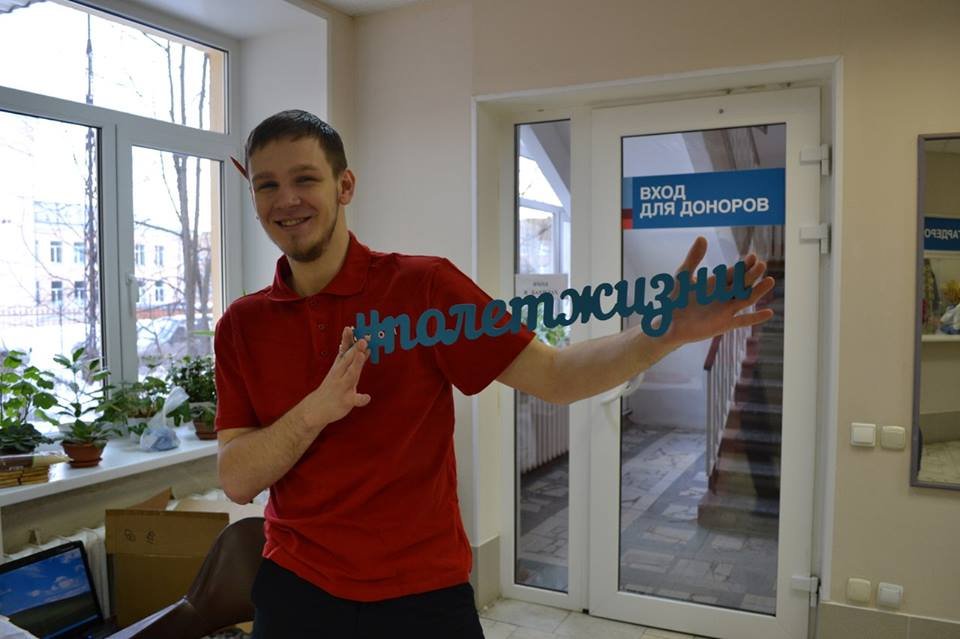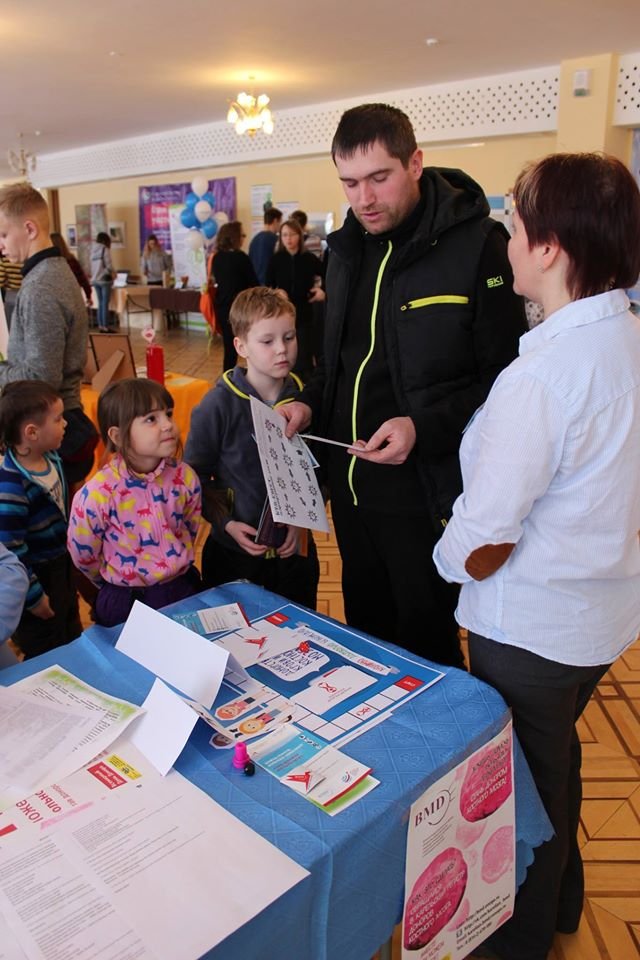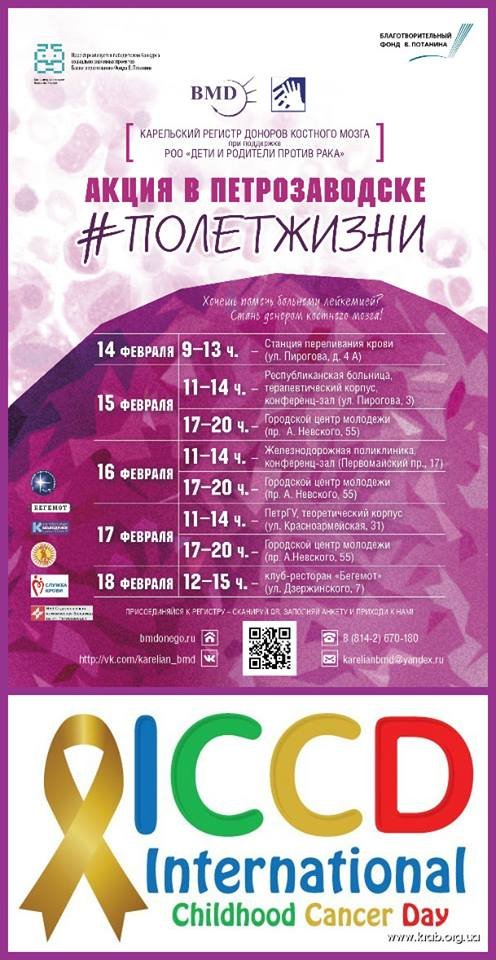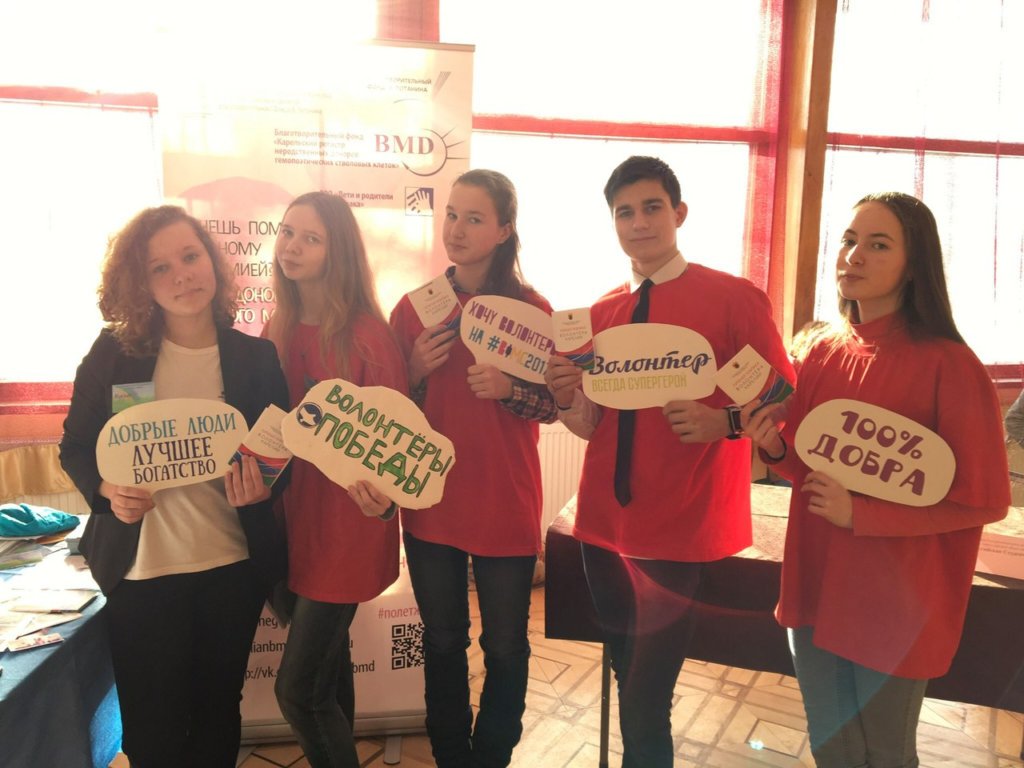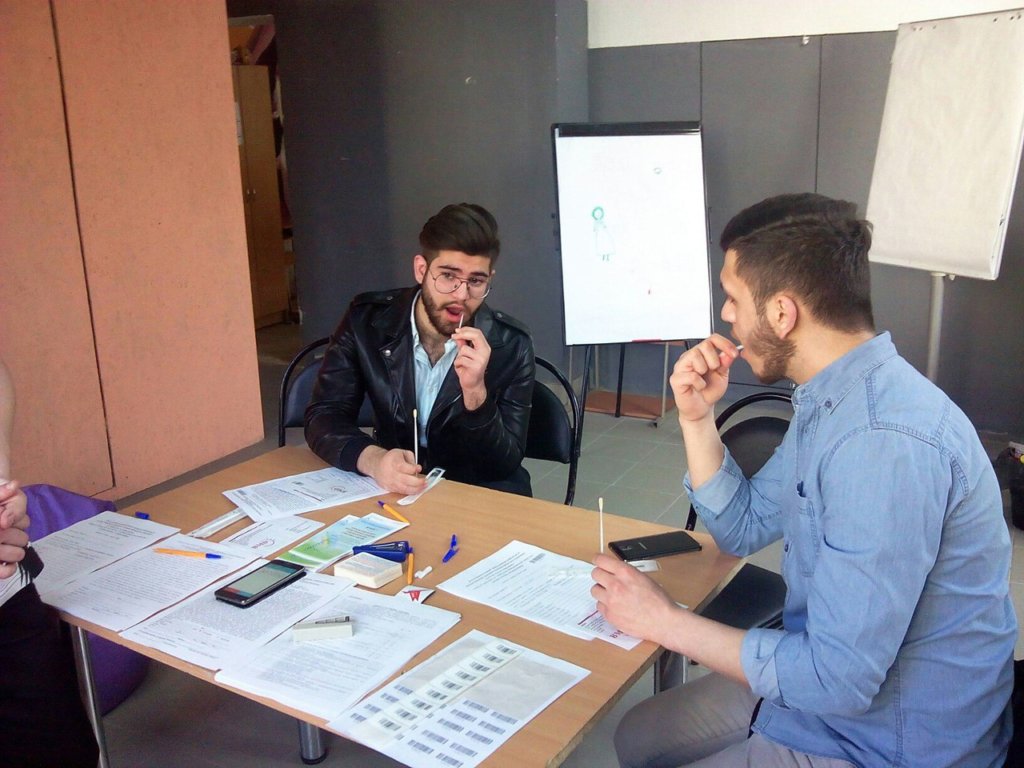 Links: