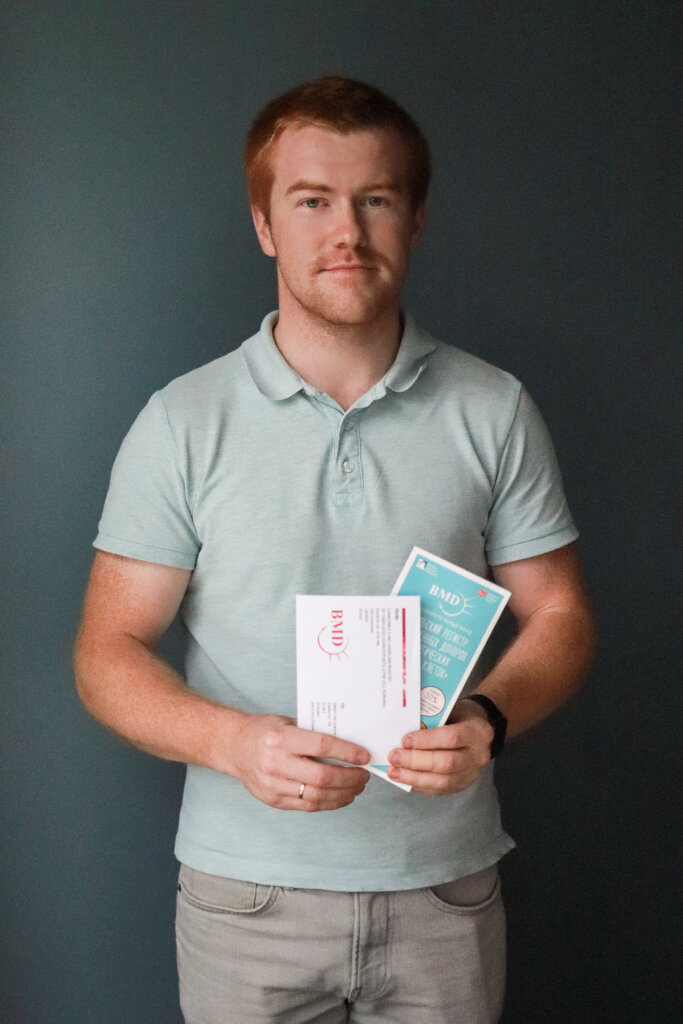 Dear friends!
My name is Andrew. For several years now I have been telling you about the work of the Karelian Registry of Bone Marrow Donors and about our assistance to patients with leukemia.
Your donations help the foundation pay for the ongoing costs of recruiting new donors.
Personally, your participation gives me strength and inspires me. I feel like I'm part of a big team bringing together kind people from all over the world.
I am very grateful to you for your support.
Unfortunately, our familiar world is again being seriously tested. I can't help but say this, because it directly concerns the activities of our foundation.
Against the background of the crisis in Ukraine, ties between countries, between groups of people and individuals within groups are being torn.
Agreements and years of cooperation are sometimes broken in a matter of hours.
At this moment, when little depends on us, it is doubly important to remain ourselves. Don't give up. Appreciate those with whom you do something together. And keep doing what you have to do. Against all odds.
This is what the team of the Karelian Registry does.
And we have some good news!
1. We continue to recruit donors. Offline in Petrozavodsk and online throughout Russia. Now there are 6130 potential donors in our database.
2. We continue to accept and process requests for donors from both Russia and other countries. We stay in touch with clinics and registries from other countries.
3. We are ready to arrange donations for patients from anywhere in the world!
4. The most inspiring news: in February, two of our donors donated hematopoietic cells for patients with leukemia. In the first case, for a man from Germany, in the second - for a girl from Russia. After a few weeks, our donors feel great. We hope that the patients will fully recover and return to their former healthy life!
There is hope for this - thanks to our donors, specialists, partners and, of course, thanks to your support. Your donations allow us to include new donors in the Registry, each of whom is a new hope for life!
Sign up for monthly donations to our project and tell your friends about it. Let them follow your lead!
Let's rid the world of leukemia together! These words are more important than ever.
Let's make sure that any patient from any country in the world finds her/his donor and is cured of leukemia.
It is within our power to do this. Together!