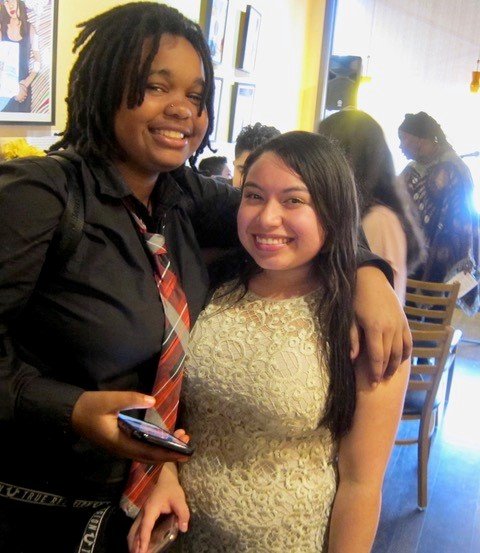 Friends, Families, Supporters, Volunteers --
The general societal dislocation which we've seen through COVID has impacted no one more than the low-income to below-poverty "working poor" East Palo Alto families whom we were already serving with education & enrichment programming for their girls ages 6-25. Now we've redialed our program priorities, dictated by families' fundamental need to stay housed and solvent enough to afford life's necessities without having to live in public parks, their vehicles, or in overcrowded emergency shelters.
We wish that it weren't that way but it is. Not that our community isn't finding ways to adapt -- they are. Familial, public, faith-based, and cultural networks help connect people to opportunities & resources. But especially for low-wage, service-sector, & undocumented employment, these are often short-term or unstable. A family can be up one month and down the next . . . needless to say, what modest reserves people did have were used up by May 2020 or so.
And of course health care for our families remains a chancy commodity, despite laudable efforts made at the state and county levels to expand coverage to those most vulnerable.
Given the situation, the services which we provide for 40 low-income to below-poverty families of girls include the following. We expect the individual recipient families to vary, as it has already, over time as the situation evolves, and as families take various actions to adapt & survive:
Rent Assistance – Ten families' landlords each month receive up to $800 from g2W, earmarked for said tenants' rent payments;
Nutritional Support – Emergency food availability is currently considerably better than at the pandemic's outreak. But we're prepared for that to change, and if so then ten families each month will receive up to $150.00 in local grocery gift cards or equivalents;
Phone & Internet Bills Assistance – Ten families a month have up to $60 of phone and internet bills covered by g2W;
Video Tutoring for Girls in Grades 3-8 – thanks to the educators & students at Kipp-Esparanza High School here in town, families with the computer power (which most have now) can get virtual facetime help for their elementary and middle-school girls' academic assignments through this collaboration. Locally at least, elementary kids overall seem less well-served by the new online classrooms thus far;
Videoconferencing Coaching & Financial Assistance – Ten families/month will have videoconferencing trainings via online chat, phone, etc., with bilingual specialists. We retain 10 iPads to loan or give to families without videoconferencing-capable computers. We'll also expend up to $100/month total for peripherals, mainly digital cameras and microphones;
Mindfulness online sessions for younger elementary girls with Certified Mindfulness Trainer Lakiba Pittman, affiliated with Compassion Institute;
Periodic grief and emotional online workshops and consultations for girls and their families, in collaboration with KARA Grief Support;
Online arts workshops for girls at various age-levels with Art For Well Beings.
Thanks to the generosity of so many of you and of our other donors and institutional funders, we are keeping our heads above water. Ellie, our general coordinating staffperson and a g2W participating parent, has provided a level and dedication and stability to our staff situation which had otherwise been difficult. Gentrification has caused so many to move away, find higher wages, or go back to school over time. Ellie has lived in the community for many years, is bilingual, and has been our day-to-day liaison with families on the edge for over a year now and definitely since we began regular basic needs outreach to COVID-impacted families. Thanks Ellie!
We don't do it alone. Current collaborators help us:
The Compassion Institute, for mindfulness trainings;
Kipp-Esparanza High School, students serve as online tutors for younger girls;
CARA grief counseling, for consultation and workshops to help families address emotional challenges;
Second Harvest Food Bank, for nutritional support;
Art For Well Beings, online arts activities.
Our venerable Margaret Wright Fun & Fitness 5K Run/Walk will be virtual this year, with contestants meeting their fitness challenge at various times & places on November 7th. See the g2W website for more information on this East Palo Alto tradition. The Run has been a community-builder and the virtual version will, we hope, keep a part of that going. Signups are proceeding even in our socially-distanced era!
Our communities are resilient, and together we're finding ways to blunt the worst of COVID-19 at a time when other economic and cultural pressures are also staring our families in the face.
All of you -- donors, volunteers, staff, board members, parents -- make it happen, and have been for going on thirteen years now. THANKS AS ALWAYS, and those of you who can, please help to keep us going with a financial contribution. We'll use it to stabilize low-income and immigrant girls & their families NOW, when they need it most!!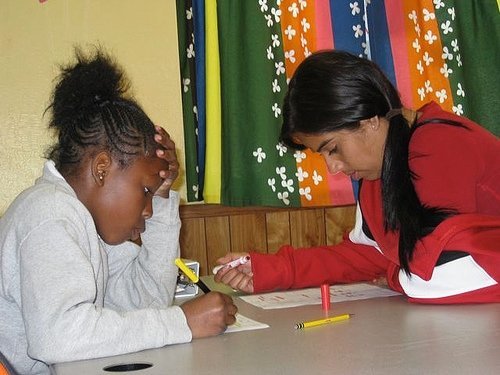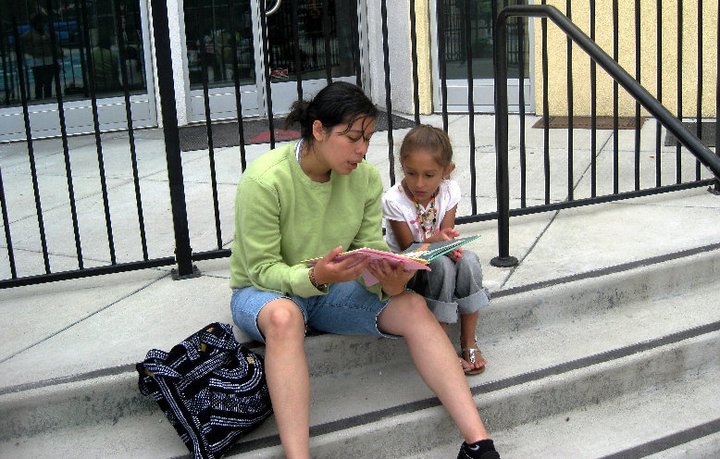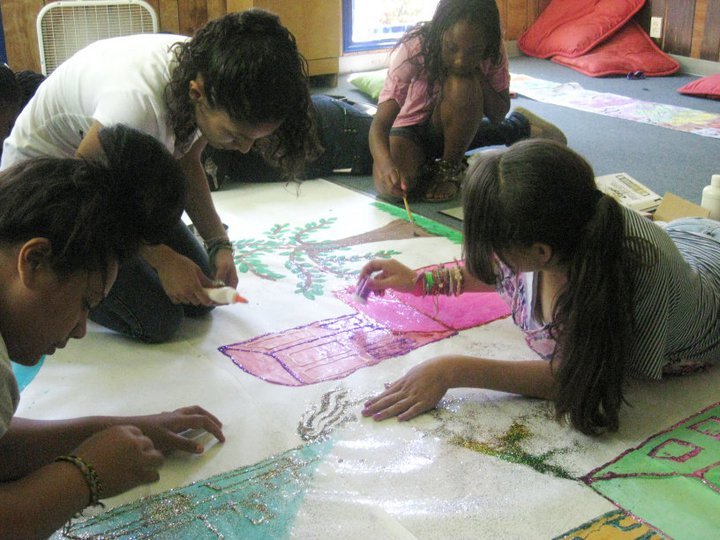 Links: