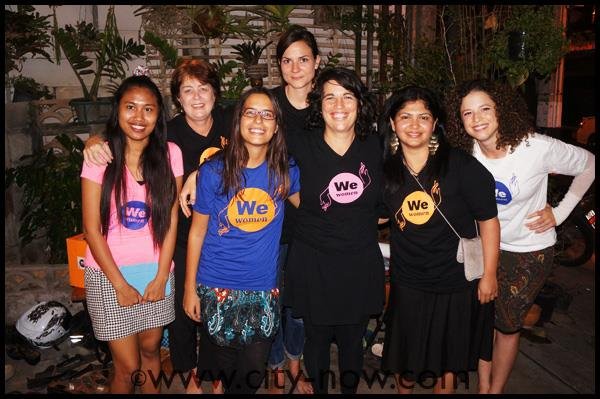 We women foundation has a lot to celebrate. Our most recent online campaign,Educate One, Empower Thousands, was the most successful campaign in our organization's history. With your support, we raised a total of €14,650! This amount is 83.7% more than what we raised for our programs during last year's campaign. We are still waiting to hear back from additional corporate donors, and expect that the coming weeks will put us over our initial target of €20,000. Lots of donations were made through GlobalGiving, so we would like to thank our followers on this platform for their support.
We wish to extend a special thanks to our corporate sponsors to date,Shannon Passero and Cleaner Climate, for their generous donations and enthusiasm for our cause. We also wish to express our gratitude to Carol Grodzins, who won our prize for being the highest donor during the crucial final week of our campaign. Finally, we are so grateful to all of our networks, friends, and family members who graciously offered their time, money, and support—without people like you, this campaign would not have been possible.
One of the aspects of this campaign that made it extra unique and meaningful was that volunteers all over the world helped us to actively spread awareness regarding women's issues in Myanmar by hosting screenings of our original documentary:Emerging Women of Burma. Jane's Kitchen held the first event of the campaign here in Chiang Mai on November 23. Additional screenings were hosted by one of Burma's most popular art galleries—Pansodan Scene in Yangon, as well as by Leigh McMaster in Auckland, New Zealand, Wayland Academy in Beaver Dam, Wisconsin (USA), and Nick McGrath of Rear Windows in Bangkok.
We women foundation has also been increasing our presence on the web. We reached 2,000 "likes" on Facebook early on in the campaign, and currently stand at 2,230. On Twitter, we gained 35 new followers during the campaign, and presently stand at 770. We expect these numbers to steadily incline, and are pleased that so many other NGOs, news outlets, and individuals are interested in our organization's activities and the news stories that we find relevant.
All of these accomplishments have further increased our optimism regarding the future of our organization and, more broadly, the future of women's leadership in Burma.