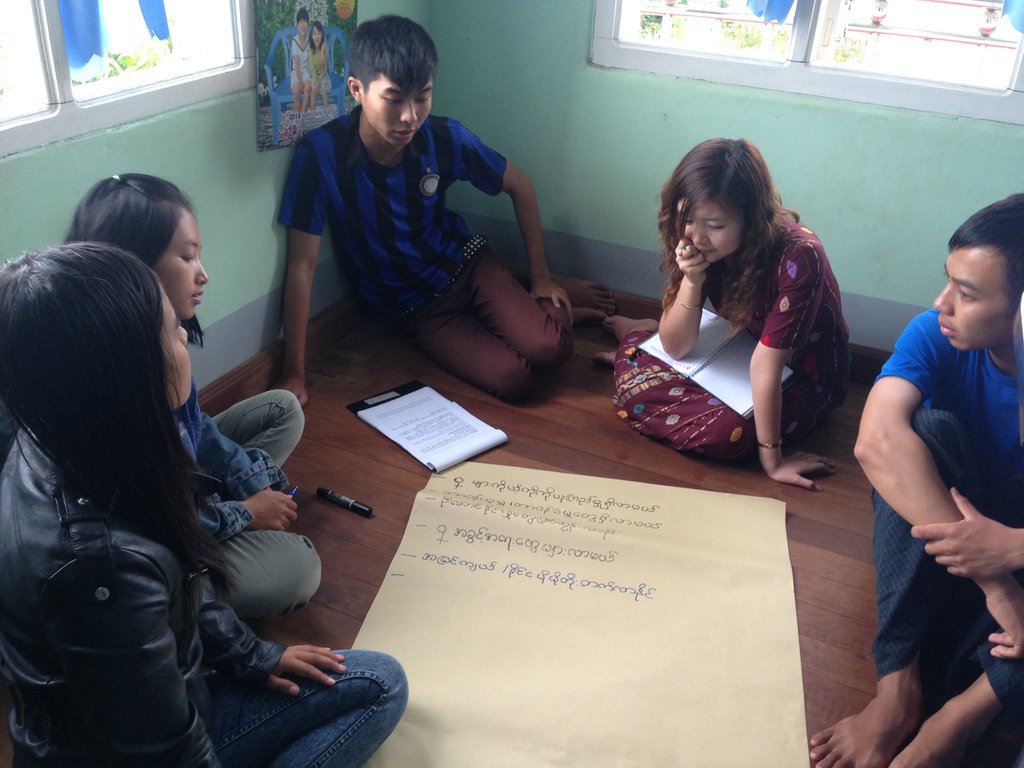 Despite recent political developments in Burma, including the release of the iconic Aung San Suu Kyi, women everywhere in the country are still overwhelmingly excluded from decision-making processes at all levels of society. As part of our efforts to address this problem, We women foundation recently initiated a Gender Dialogue Program in the city of Taunggyi in Shan State, Burma.
Broadly speaking, the purpose of We women's newest program is to raise awareness regarding gender equality issues in Burmese communities so that women will have more opportunities to assume leadership positions. Through guided conversations and seminars, participants will be empowered as advocates for gender equality and will have a deeper understanding of gender issues at a personal, community and national level so they can effectively communicate these issues in their own communities as they see fit. These participants will be chosen from local NGOs and CBOs who already have experience thinking about and working on gender issues.
The topics to be addressed are connected to the following two main questions: "What does it mean for men if more women become leaders?" and "What does it mean for women to become leaders?" In considering these questions, participants will hopefully become more mindful of their individual responsibilities in supporting gender equality.
These dialogues will be held in small, gender-balanced groups with a maximum of 10 participants each. The groups will be led by two knowledgeable facilitators; one male and one female. Over the course of six months, about 12 three-hour discussions will take place. Before the six months are over, participants will also design a project that will raise awareness about gender dynamics in their communities in tangible ways using creative, sustainable methods.
The gender program was initiated three months ago, and at this point the dialogue sessions for our first implementation of the program have finished and the participants have begun to think about how to implement their own gender equality programs. One of the ideas that came up for a campaign is to train teachers and students on gender equality issues in order to mold antiquated beliefs regarding women in positions of authority.
The participants were enthusiastic and eager to collaborate. The discussion focused particularly on common gender conflicts and leadership positions that can be seen in the classroom at school and in society. According to exit interviews with the participants, the first round of discussions was a success, as the participants not only have a deeper understanding of gender issues but they are also reconsidering and changing the perceptions of gender roles that they grew up with. Several of the women who participated noted that the discussions helped them to better analyze gender dynamics in their home communities. Interestingly, one of the male participants noted in his interview that he was quite disinterested in the topic of gender at the beginning of the program. However, by the end of the sessions, he said that he now understands why gender equality is an important issue that needs to be addressed, and that in the future he will actively support women in leadership positions and work to educate and empower young people regarding gender issues.
Motivated by the promise that the Gender Dialogue Program has already shown, We women foundation is excited to continue to develop this program with your support.