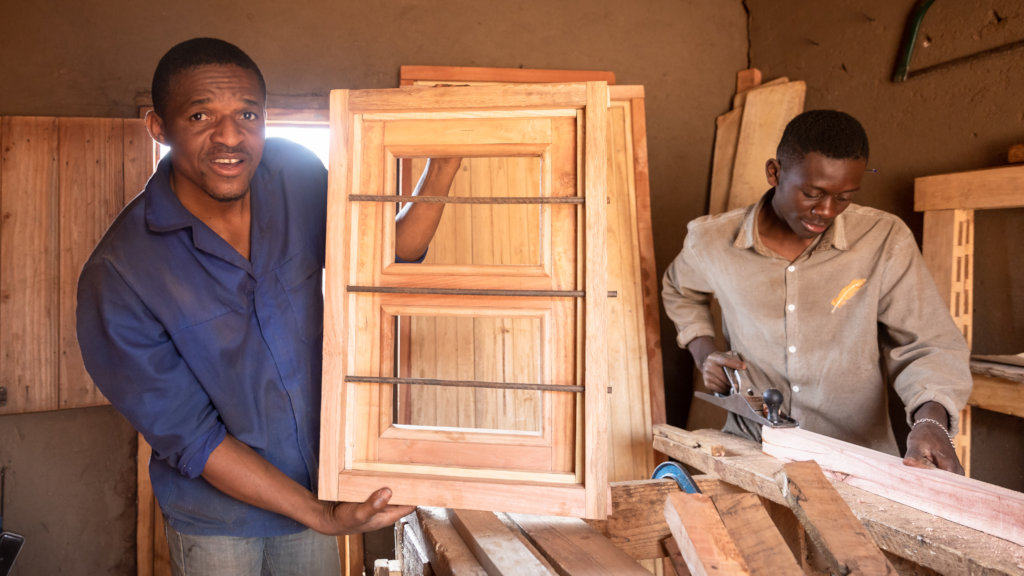 As a reminder, the objective of this project is to significantly increase the number of refugees receiving vocational education at the Dzaleka refugee camp in Malawi. Graduating from this training increases refugees chances of becoming self-reliant at the camp and better prepared for repatriation of resettlement.
So, the question is how Home Storytellers does that? Have you ever watched a documentary film and at the end say I will do something about it. If it is about an enviromental issue, you might say I will stop using plastic bags or buy products only from enviromentally friendly companies. You might also say, I will donate to a nonprofit that is doing something about the issue. Documentary films are very effective way to inform the minds and hearts of people to take action on an issue.
That is what we do. We are expert visual storytelllers telling stories of refugees empowered by great self-reliance solutions. That is the case of Jacques. His life significantly improved when he graduated from carpentry training by our partner organization There is Hope. While Jacques is still living with his family at the Dzaleka camp, the income they receive from Jacques' carpentry shop, allows them to live a dignified life.
Telling Jacques' story will bring more resources to There is Hope to scale their vocational programs. Like Jacques' many more refugees will be empowered to become self- reliant.
HOME STORYTELLERS DONATES THE FILMS TO OUR PARTNER ORGANIZATION
For that reason we need your support to produce the film. We are sending the film crew of four to Malawi at the end of April. Of course that involves flights, food, accomodations, transportation, film equipment, insurance, etc.
Some people aks themselves why not to donate directly to There is Hope. Of course that is a good option too. However, right now There is Hope needs this film. Once the film is completed we are targeting $300,000 USD incremental funding to There is Hope from Foundations, donors, businesses, and maybe even governments. So think this way, one dollar you give to make this film will yield 6 dollars of incremental funding to There is Hope's vocational trainign programs. Great impact of your money.
For you information GlobalGiving will match online donations up to $50 at 50% the week of March 23 -27. It will be a great way to increase your impact.
Thank you!
THE HOME STORYTELLERS TEAM.