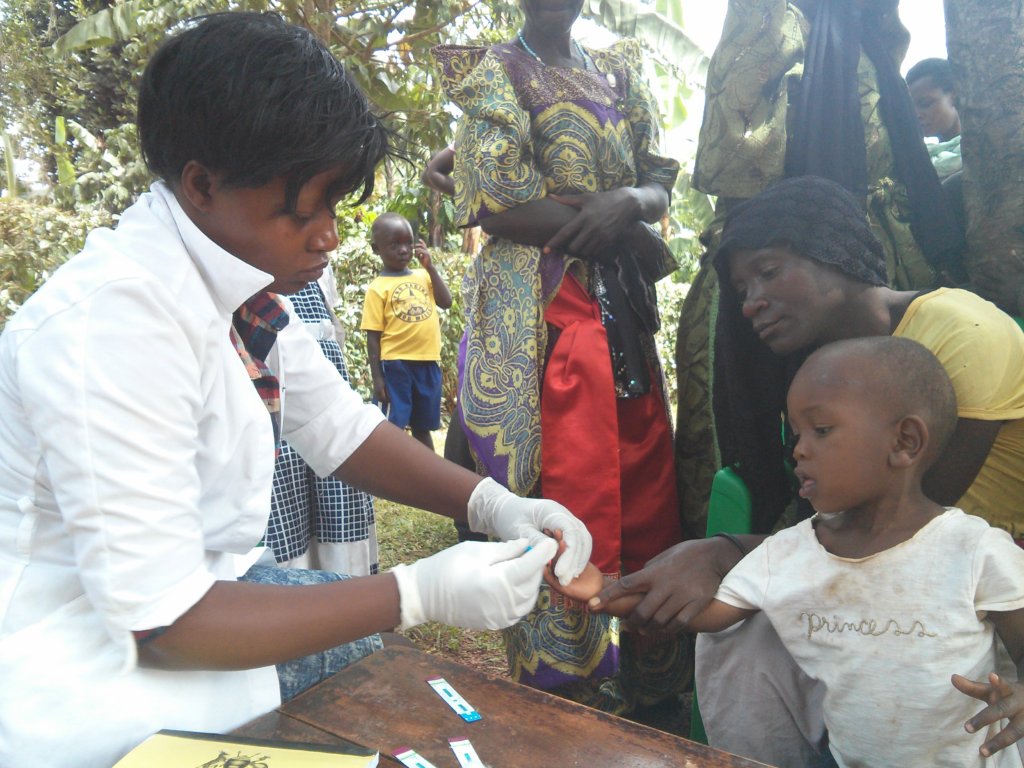 It is with profound gratitude that I, on behalf of management and staff of Mountains of Hope, share progress on the HIV/AIDS counselling ad testing we carried out with the funding you sent us.
Your donations have gone a long way in improving the lives of children and their communities in Mpigi, Uganda. The funds allowed us to organize a colourful World AIDS day commemoration in the community where be we counselled and Tested 112 people, 60 children and 52 adults that we directly work with.
02 adults and 1 child tested positive and have been referred for other services of people living with HIV, "I didnt know I was HIV positive but I suspected it, am now going to start taking ARVs to enable me live longer and healthier" Narrated Teddy.
The child who was tested positive has also been referred to start on ARVs after his CD4 count was done, the child contracted HIV through his mother either during birth or while breast feeding. Health workers also sensitized the community on proper breast feeding to HIV/AIDS mothers.
When people get to know their sero status, they are able to live longer positively with support from organizations and health centers, your donation has helped save Teddy and others, thank you once again.
Together, we can continue improving the lives of the people in Uganda and beyond. You can consider again to give an End of Year gift to our projects today by chosing a project to support during this holiday on the Globalgiving site and make sure to tell your friends too!: