In April 2016, a series of earthquakes, including one of 7.0 magnitude, struck Kumamoto, Japan causing landslides. Thousands were injured and numerous buildings were destroyed. One year later, communities are still rebuilding.
April 13, 2017 at
11:00:00 a.m. EDT on April 13, 2017 (00:00 a.m. JST on April 14, 2017)
, donations to high-impact, vetted organizations committed to long-term recovery in Kumamoto will be matched 100%, while funds remain. View the progress of the campaign and the current availability of matching funds on
our live leaderboard
.
After disasters, GlobalGiving connects individual and corporate donors to locally driven responders leading relief and recovery efforts who remain on the job long after the news coverage ends. Support these high-impact, locally-driven projects.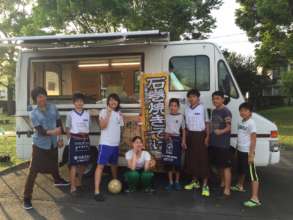 In Kumamoto Earthquake, still 20,559 people are in emergency shelters. Food poisoning under hot weather is now a serious issue. The Kamaishi Kitchen Car Project (KKCP) certified by the health authority, returning to Tohoku Tsunami supports and responding to community-level requests of their know-how, is sending two kitchen cars to serve 10,000 people in diverse shelters. This also is a part of new efforts to build the Kitchen-car Disaster Support Network in Japan.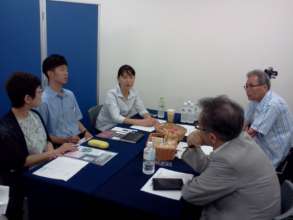 On July 31, 2016, IMCRA held its 4th major colloquium/workshop in Japan titled,"The Long-Term Caregiver Experience: Patients, Providers, Pragmatics". The need for this event became especially pressing after the Kumamoto earthquake. Because there is still little easily-accessible practice data on the long-term medical/psychological pitfalls of disaster recovery we have begun to update our professional guide modules for families and healthcare providers in both regions of Japan