GlobalGiving, as part of an effort to be a "Truly Global" organization, worked with its India Partnerships Consultant, Kavita Mathew, and started the India Field Program in 2016. This year we have yet another great team recruited from around the country to travel and visit around 100 of GlobalGiving's nonprofit partners across India during the coming months. These visits help to show how organizations are using funds to create positive change in their communities, which helps to ensure the high quality of the nonprofit community on GlobalGiving.
Additionally, these meetings provide great opportunities to work with and support GlobalGiving's nonprofit partners. These volunteers will work with nonprofits to help them reach their full online fundraising potential on GlobalGiving, and with help discover ways GlobalGiving can better support its India partners.
Want to learn more? Reach out to our team at inthefield@globalgiving.org or to our India Field Team!
---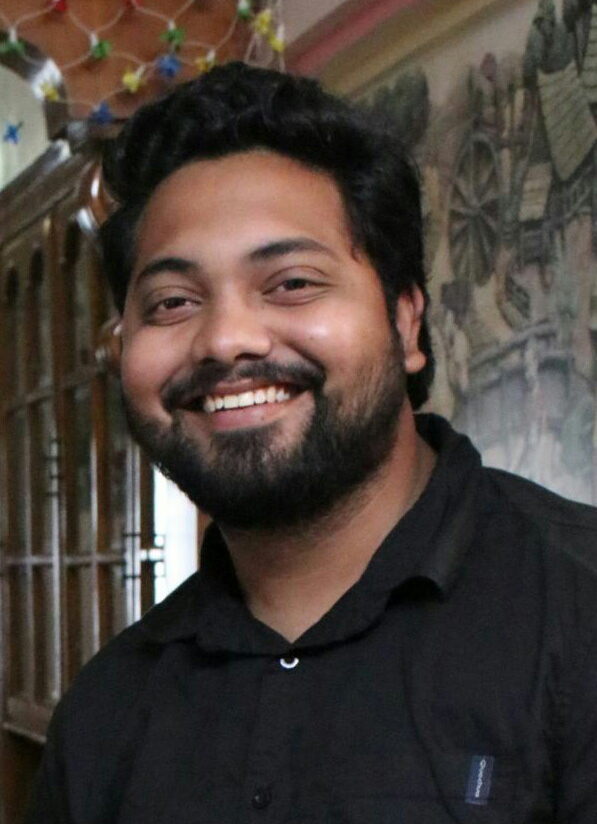 Arvind Sai Chennupati
achennupati@globalgiving.org
Arvind is a social sciences graduate with a masters in development studies from the Tata Institute of Social Sciences. It was while working with The Integrated Tribal Development Agency (ITDA, Government of Andhra Pradesh) and travelling extensively in the tribal areas of Andhra Pradesh that he realized that the things we take for granted are a question of survival for many people. With his experience in working with diverse stakeholders, whether is it working with governments of Andhra Pradesh and Telangana or with the Humane Society International/India on wildlife policy advocacy or his recent project of electioneering in designing campaigns and poll management, he has found his strength in working towards a common goal with a heterogeneous set of people. With his keen research and analytical skills, project and people management, he decided to turn his passion for travelling to places that aren't yet on the world's map into creating better living conditions for the people in such places.
He will be visiting organizations in southern India.
---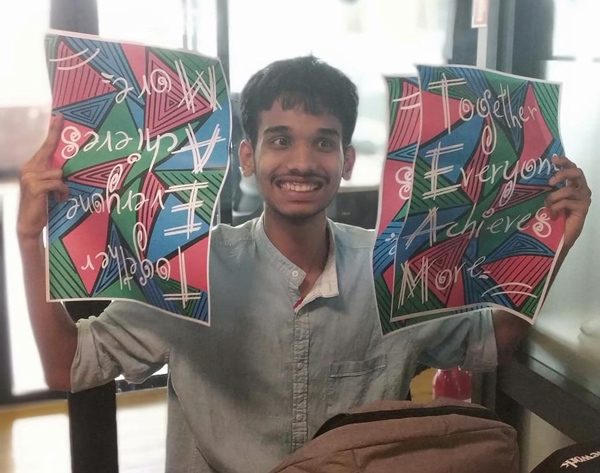 Abhijith Giridhar
agiridhar@globalgiving.org
Abhijith hails from southern India where syllables are rounded off for good will and dialects change every 60 miles. The primary purpose of his childhood was to devour every game, comic and novel he could lay his hands on. He has a bachelor's degree in Computer Science like every other Indian you would meet. He is currently a fellow at Teach For India and teaches 60 brilliant and curious minds in Pune. Their innocuous love and incessant chatter keep him on his toes throughout the day. Abhijith is firm in his belief that his experience in various non-profit organizations will aid him in his interaction with other organizations as well. He believes that his previous stint at Meghshala, will benefit him in the ascertaining of various issues at hand and the process involved in finding a solution to those issues in organizations he visits with GlobalGiving. He looks forward to gaining pragmatic know-how regarding various non-profit organizations through this internship. On warm cloudy afternoons, he finds himself in a quaint bookstore called Blossoms in the heart of Bangalore rummaging feverishly through bookshelves.
He will be visiting organizations in central and southern India.
---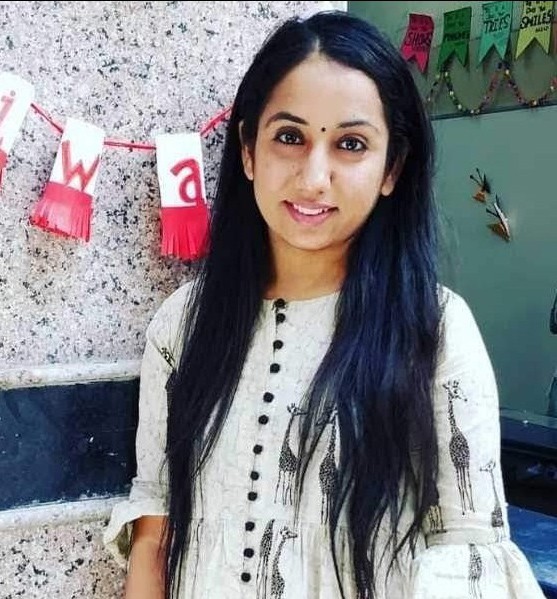 Jasleen Kaur
jkaur@globalgiving.org
As a kid, Jasleen always wondered while watching change makers and leaders on television "What is the purpose of life and how can she contribute in making this world a better place?". In her current journey with Teach for India, she is trying to unravel her purpose, belief and passion and how all of it contribute in making the world a better place. Jasleen is a firm believer in the power of words. Her stint with nonprofits started while she was studying in Delhi University and joined AIESEC which was a life changing experience. Post this, she joined Teach For India where she is in the process of creating a beautiful journey for 100 girls from low income backgrounds by shaping them into leaders of tomorrow. In the next 5 years, she strives to be a social entrepreneur and wishes to make her story a part of the larger community story. Learning through experiences and creating an impact is something that she strongly believes in and through GlobalGiving she aims to grasp the mix and match of both. Due to her past experience with non profits she is skilled in stakeholder management, research, and has strong interpersonal and communication skills. Jasleen wishes to travel the world one day and is most excited about her dream to see northern lights in Alaska.
She will be visiting organizations in central and north India.
---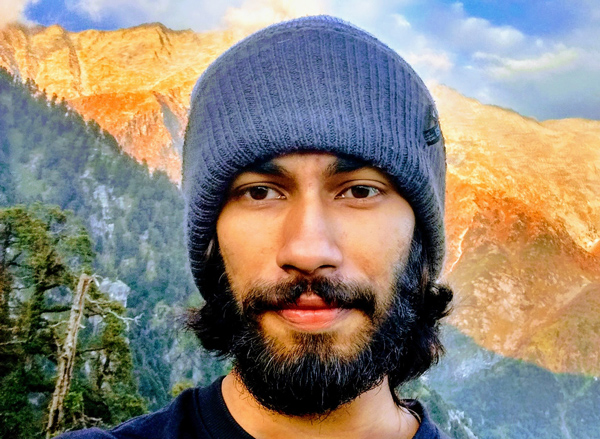 Sarbojit Majumder
smajumder@globalgiving.org
Sarbojit's journey started from a small town in the foothills of the Himalayas towards the exuberant capital city of Delhi. He recounts how his world view changed during his undergraduate years while he was grappling with the unsettling questions of existence and the naked reality of life that presented itself through Literature. Sarbojit claims, he was lost for a while in Alice's rabbit hole but eventually found his way to a Teach For India classroom of 93 adolescent boys, in a Delhi government school. Since then, he has been in the development sector, trying to nurture their incredible potential. He is an educator by the day and cinephile by night. At times, you may find him deeply indulged in discussions about football, politics or food, and at other times gazing at the abyss, lost in his own thoughts. Before joining Teach For India, Sarbojit graduated from Delhi University with a major in English Literature. During his college days he was also an avid debater. Using all his experiences, he has become astute in understanding the dynamics of human behaviour, and can therefore contribute in establishing a strong collaborative work culture and team building. He comes on board with GlobalGiving saddling on his sense of curiosity and love for indigenous cultures. He wishes to make the most out of the travel experiences by building meaningful relationships and undergo a personal reflective journey.
He will be visiting organizations in north east India.
---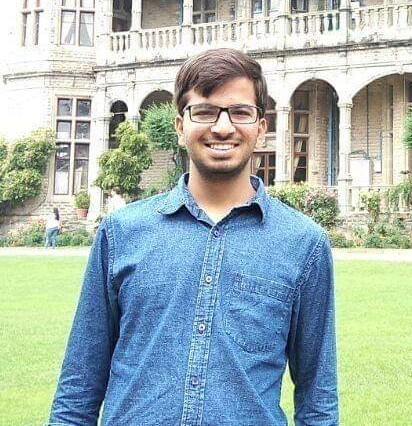 Piyush Narang
pnarang@globalgiving.org
"Where the mind is without fear, and the head is held high". Piyush keeps these words from Rabindranath Tagore close to his heart, envisioning the same for his country. Thus he started his tryst with the development sector, working to build a world for all. Piyush hails from Karnal; a quaint little town in Haryana where people dearly love food, tea, and conversations. Once struggling with Math himself, he now enjoys creating the love for Math in his 70 curious students in a Teach For India classroom in Delhi. He says he always has music in his ears, and you would easily catch him humming to himself. A wide smile, a happy heart, and an ever hungry stomach are his true trademarks. Having graduated as a Computer Engineer before joining Teach For India, Piyush used his Engineering to learn essentials of Systems Thinking, Strategic Management, and Data Analysis. Growing up, he often had his parents talking about the power of determination and love; and thus he looks forward to unraveling these powerful stories through the India Field Program.
He will be visiting organizations in north and north west India.
---
GlobalGiving India Fellows, 2019
Every year we have a new team of India Fellows who are selected from previous Field traveler teams to support GlobalGiving's nonprofit partners in India through workshops, consultations and site visits. If you would like a consultation with one of these dynamic and dedicated fellows, feel free to reach out to them directly via email.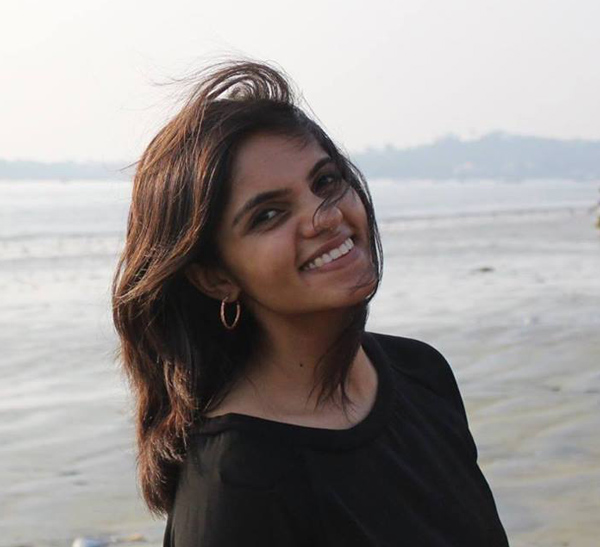 Mansi Middha
mmiddha@globalgiving.org
An educator, coffee lover and a day dreamer Mansi has about 4 years of diverse experience working with both the corporate and social sector in India. Mansi graduated as an engineer but found her passion in working for the education sector initially as a volunteer and later as a full time fellow at Teach for India. She currently works with the Learning and Teaching team at Simple Education Foundation where she is responsible for Curriculum, Assessments design as well as Teacher Training. As a field traveller for GlobalGiving in 2017, Mansi's biggest take away was "People are so nice". She's back as an "India fellow", to discover, experience and work with people in the social sector.
Mansi is based out of Delhi and will be visiting GlobalGiving partners in north India.
---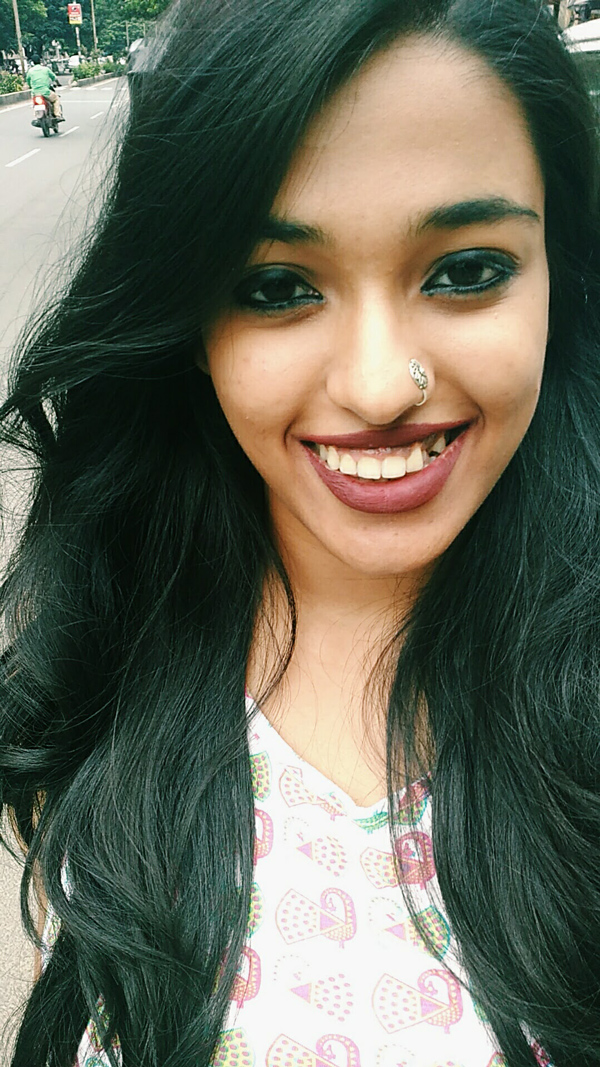 Harshitha Murali
hmurali@globalgiving.org
An educator, an activist, and a cat lady in the making, Harshitha stumbled upon her passion for nonprofits at the age of 10 when she went petitioning door-to-door for better animal rights. Since then, she's dipped her toe in various nonprofit efforts before discovering a knack for persuading people to invest their money in a brighter future and finding her place in fundraising for 3 years. With an interest in getting her hands dirtier, she then joined Teach for India and played grown up in her class of 76 kids. She's continuing her work with GlobalGiving as an India Fellow this year after being a part of the GlobalGiving India Field Program earlier. She's interested in consulting for nonprofits and is looking at creating a future in it. When not chasing a new experience, she can be found devouring a book and 7 cups of chai.
Harshitha is based out of Chennai and will be visiting GlobalGiving partners in Tamil Nadu and Sri Lanka.
---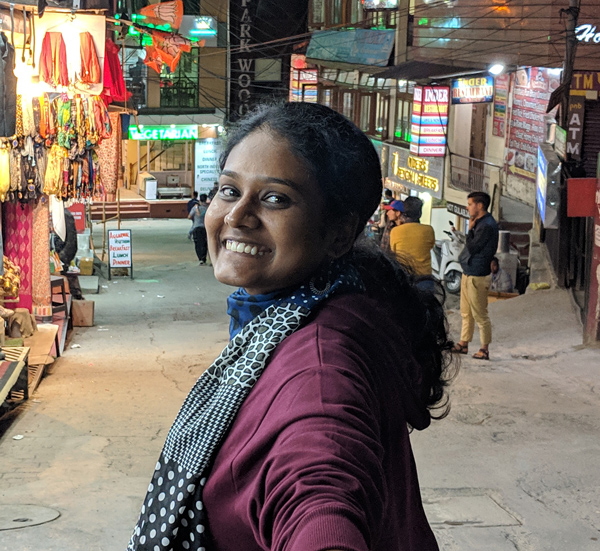 Uma Thiagarajan
uthiagarajan@globalgiving.org
Uma is a commerce graduate who spent the first few years of her career at an investment bank and then moved to the social sector 3 years ago to find something more satisfying. Her initial experience as a Teach for India fellow made her stay back in the social sector. Uma was a part of the GlobalGiving India Field Team in 2017. She continues her relationship with GlobalGiving as a Senior India Fellow this year. Her love for travelling and meeting new people has made her come back to GlobalGiving every year. You can always find her checking food options on Swiggy and the three ways to make her happy is buy food, make food or be food!
Uma is based out of Bangalore and will be visiting GlobalGiving partners in Tamil Nadu and Sri Lanka.
---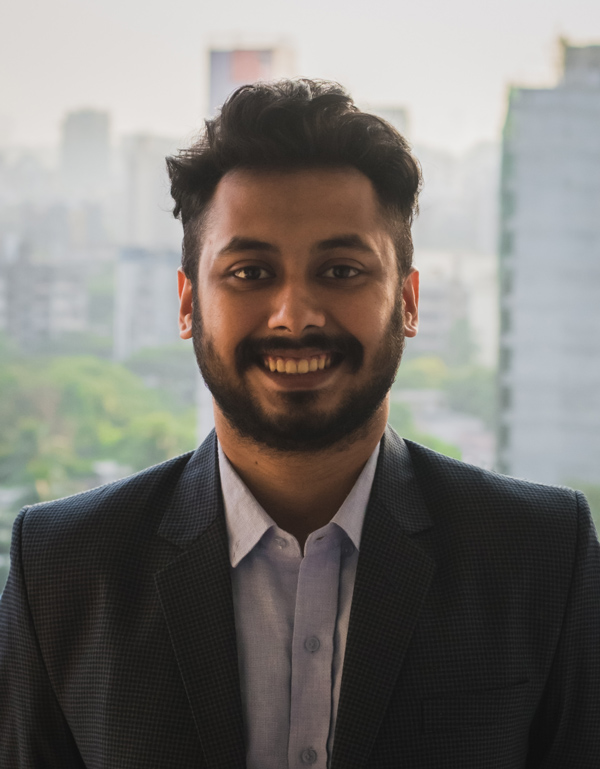 Aishik Saha
asaha@globalgiving.org
With his first major move from the 'city of joy', Kolkata, to the 'city of dreams', Mumbai, Aishik hoped to experience more by achieving his dream of empowering and building capacity for organisations and individuals. After his Teach For India Fellowship and GlobalGiving India Fellowship, he joined Teach For India full-time, as a Project Associate. In this role, he supports and incubates Fellows and Alumni, who have started their own entrepreneurship journey in the development sector. Aishik likes traveling to new places and indulging in interesting conversations with strangers. Aishik believes in the power of audio-visuals and documents everything he sees through photography and videos, especially urban and rural streets. You may also find Aishik playing the guitar in the corner of a room, or just editing articles, photographs and videos for his social media pages. You can follow him at instagram.com/oeesheek.
Aishik is based out of Mumbai.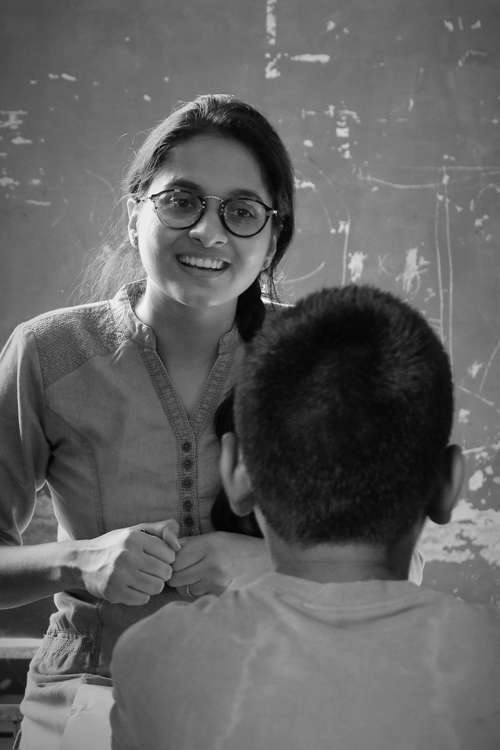 Nidhi Manchanda
nmanchanda@globalgiving.org
Nidhi is an educator and a data analytics professional. Having worked with Deloitte's risk advisory team for 3 years, she joined Teach for India where she taught 140 grade 7th and 8th students in a low-income government school in Delhi."The journey from keyboard to blackboard has been quite adventurous" that is how she describes the journey her work has taken her across. She will now continue her journey in the development sector in the capacity of a Data Analytics profession with Million Sparks Foundation. After her enriching experience as the GlobalGiving India Field Traveller in 2018, she has now joined the team in the capacity of the GlobalGiving India Fellow. She strongly believes in the power of collaboration and aims to create an ecosystem of support within the GlobalGiving non-profit partners in India. Her strength lies in building meaningful relationships and she hopes that her role in GlobalGiving will give her ample opportunities to do the same. Outside work, Nidhi engages actively in long distance running and has a bend towards spirituality and self-exploration.
Nidhi is based out of Delhi.