All this week, donations of up to $50 will be matched at 50%, while funds remain.
Creating change, little by little
Hi Will,
Here at GlobalGiving we know there is strength in numbers and that small donations add up to big change. In fact, the average donation on our website is just $27—and just think of all the change our community has made possible around the world!

That's why all this week, we're matching donations up to $50 at 50% while matching funds remain.

So don't wait—the Little by Little Matching Campaign is a great opportunity to instantly amplify your support for your favorite GlobalGiving project.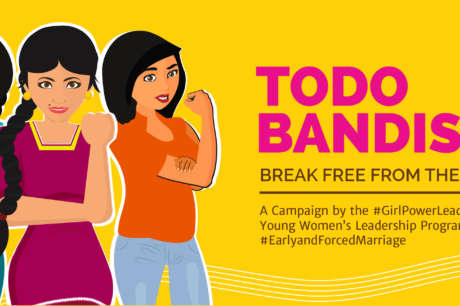 by
Feminist Approach to Technology Society
Want to support a different project? Visit our campaign leaderboardto see all the projects participating in this week's matching campaign and find the one that's right for you. And when you give this week, you'll also help your chosen GlobalGiving project compete for bonus prizes, potentially boosting your impact even further!

Thank you for your generosity,
Will Frechette + the GlobalGiving Team
GlobalGiving Foundation is a 501(c)3 organization (EIN: 30-0108263) at 1110 Vermont Ave NW, Suite 550, Washington, DC 20005. GlobalGiving UK is a registered charity (#1122823) at 6 Great James Street, London, WC1N 3DA, United Kingdom.