Celebrate International Women's Day by supporting women and girls and get your donation matched!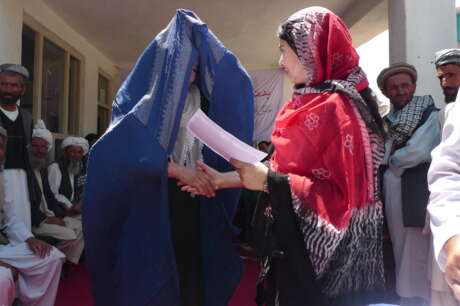 by
Aid Afghanistan for Education
Supporting this project today will also help it get closer to earning a yearlong place in the GlobalGiving Girl Fund—a new initiative we've launched that will provide ongoing funding to highly effective nonprofits dedicated to increasing opportunities and improving lives for women and girls everywhere. That means your gift today could result in a year of additional funding for this project!

Thank you for standing with women and girls,
Will Frechette + the GlobalGiving Team

P.S. In order to ensure that as many donors and nonprofits as possible can benefit from this matching offer, there are a few terms and conditions that apply.
GlobalGiving Foundation is a 501(c)3 organization (EIN: 30-0108263) at 1110 Vermont Ave NW, Suite 550, Washington, DC 20005. GlobalGiving UK is a registered charity (#1122823) at 6 Great James Street, London, WC1N 3DA, United Kingdom.