We hope you had a great Earth Day yesterday. There are countless ways to honor our planet every April 22; you could pledge to recycle, commit to taking public transportation to work, or promise to use less air conditioning this summer (no matter how hot it gets).
We think it's great to use Earth Day as a way to shine a solar-powered light on how we treat our environment, but today
we'd like to wish you a very happy Un-Earth Day.
What on earth is
Un-Earth Day
? It's our way of applauding the other 364 days when coupon websites, TV stations, and pop musicians aren't reminding you to think about the environment. In fact, we think it's even better to consider the ways people are helping the environment with a sustained passion that's not limited to a single day.
Take a look at the little guy at the top of this page.
He's an endangered Western pond turtle, and he was one hungry bullfrog away from being lunch.
Bullfrogs are an invasive species in the Pacific Northwest, so these tiny turtles haven't had a chance to develop any defenses against them. As a result they've been sent to the brink of extinction.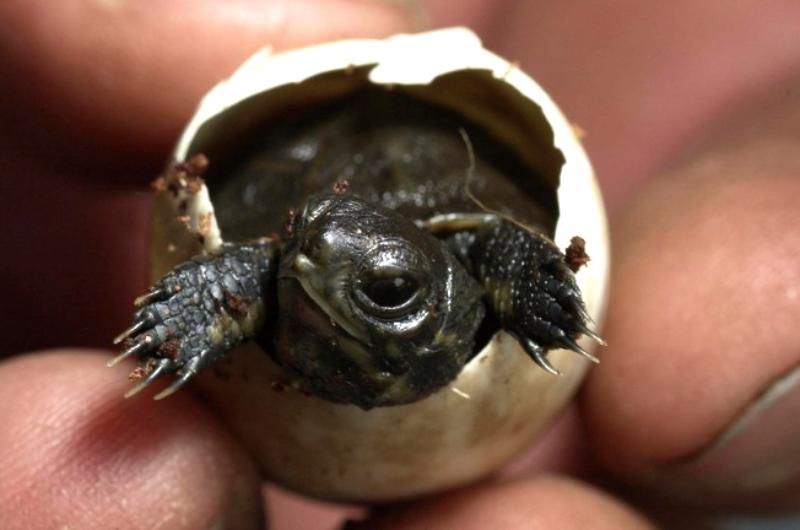 Luckily, thanks to the reptile-loving folks at the
Oregon Zoo Foundation
, this fighter is being given a whole new lease on life. Newly-hatched turtles are collected and brought to the Zoo to grow in a safe, predator-free environment until they're too big to be eaten by bullfrogs. Eventually, the Zoo will raise and release enough pond turtles to create a self-sustaining population in their natural habitat.
The best part?
You can help a baby pond turtle safely return home.
By doing so, you'll help restore the population of this native species and preserve its wetland home in the Pacific Northwest, creating a sustainable environment for generations to come.
For as little as $20, you can nourish one baby turtle for a year
With $60, you can feed three turtles until they are released in the wild
With $150, you can fund the entire conservation program for a week

We hope you enjoyed Earth Day, but now it's time to give the earth some love on the other 364 days of the year.
Here's to changing the world, one day at a time!
Warmly,
KC Ellis and the GlobalGiving team
p.s.
We like turtles.
p.p.s. If you don't like turtles,
click here to find another earth-changing idea.