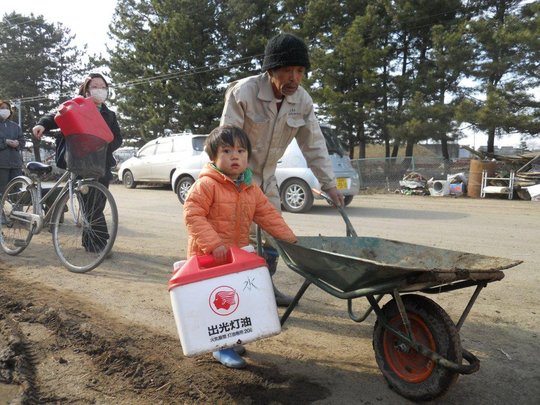 Nearly two months after Japan's devastating earthquake and tsunami, here at GlobalGiving we are shifting the focus of our funding from emergency aid to more medium-and long-term support for people affected by the disaster. Our continuing priority has been to support Japanese organizations and citizens who are managing their own recovery processes, and over $3 million of your donations have gone towards these efforts.

For example, support through Japan Platform helped to supply over 100 Japanese volunteers including local teachers, parents, firefighters who worked together to clean up and re-open Kesennuma Kindergarten.

Although some families and teachers are still staying in the Kesennuma schools as shelters overnight, classes have resumed during the day. "I could not wait for this day to come," said one of the children during a re-opening ceremony, "I was not able to meet my friends for a long time." The disaster relief funds helped provide packages of school supplies for the students and classrooms, allowing children to go back to school and to develop a normal routine again.

Our Japan Platform partners are also supporting other much-needed services for survivors, including legal advice for citizens of the Iwate prefecture. Legal counselors are helping victims answer tough questions like, "What do I do about the mortgage I have on a home that was destroyed by the tsunami?"

Thanks to your continuing generosity, this week we disbursed an additional $310,000 to support Japanese organizations in their medium- and long-term rebuilding efforts. These funds are going to: We'll send another update in a few weeks to share the stories of how these funds were put to work. For the most up-to-date info on the Japan recovery fund, please follow us on Twitter (@GlobalGiving) or "like" our Facebook Page. In addition, you can read updates from our partners on GlobalGiving's "Updates from Japan" page.





Thank you again for your support,
Britt Lake and the GlobalGiving Team