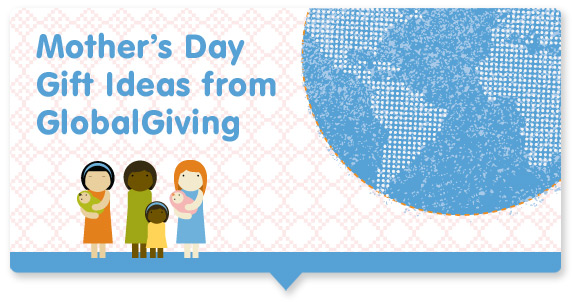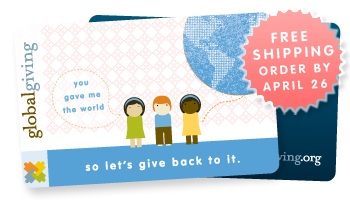 Mother's Day is May 8, 2011*. Rather than search the mall for a gift that she doesn't really need, give her our new GlobalGiving gift card and sit down together to search for a grassroots charity project you can support. Together, you can help save a mother's life after child birth, educate children, feed the hungry, build houses, train women (and men) with job skills, or support hundreds of other amazing things.

Give a gift card as a Mother's Day present.

Shipping and handling is free, but place your order by Tuesday, April 26 to ensure you get your cards in time. And if you need a last minute gift, you can get a print-at-home or email gift card for instant delievery - or schedule it to be sent on a date you choose.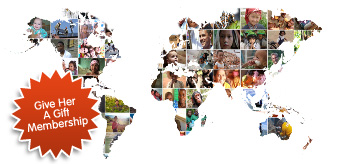 Because there are so many wonderful projects on GlobalGiving, it can be hard to pick just one to support. The Project of the Month Club pools together many small, monthly donations and provides one big donation to a deserving project every month.

Give a gift subscription to the Project of the Month Club.

When you give the Project of the Month Club as a gift, we'll send an email update each month telling your recipient about the latest project and the impact of your gift.

As always, thanks for sharing GlobalGiving with your friends and family.

Thank you,
Kevin Conroy and the GlobalGiving Team


P.S. If you don't live the US or Canada, then Mother's Day may be observed on a different date in your country. Find out when it will be this year.

P.P.S. Love you Mom! This new gift card design is for you.