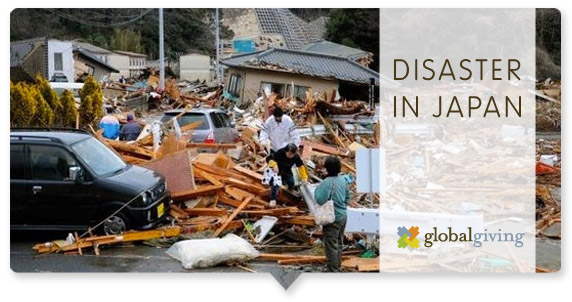 Earlier today a 8.9 magnitude earthquake occurred off of the coast of Japan, triggering a Tsunami that hit the northern coast of Honshu, Japan's most populous island. The waves have been reported to be up to 23 feet tall. The destruction is wide spread and reports of casualties are climbing.

When we haven't been glued to the TV set and news feeds, we've been in touch with our project partners around the world working to find meaningful and tangle ways that you can provide relief and emergency assistance to the victims of this disaster.

Make a donation to provide necessary emergency assistance and relief to Japan.

Our thoughts and prayers are with the people of Japan. We will do whatever we can to provide assistance to those in need and hope that you will join us.

Follow GlobalGiving on Twitter or Facebook to stay up-to-date with the latest news on relief efforts, organizations that are providing aid, and things that you can do to volunteer and help those in need.





Thank you for your support,
Mari Kuraishi and the GlobalGiving Team