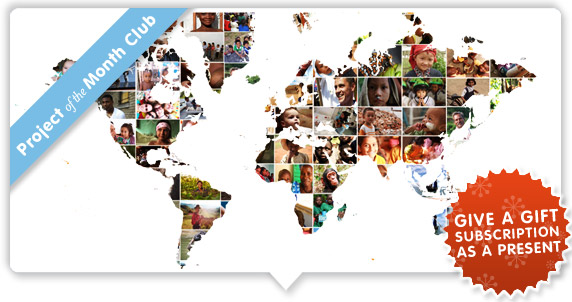 There are so many wonderful projects on GlobalGiving that it can be hard to pick just one to support. The Project of the Month Club pools a number of small, monthly donations together and provides a windfall donation to a different, deserving project.

Each month, GlobalGiving will choose a new, innovative and exciting project for the Club. We'll send you an update telling you about the work your monthly, recurring donation will support, as well as the impact the previous month's donation has made.




Still need a great gift idea? Give a gift subscription to the Project of the Month Club. When you make your monthly, recurring donation in honor of someone, we'll send them an email telling them about your generous gift and we'll keep you both up to date on the impact your gift makes with a monthly email.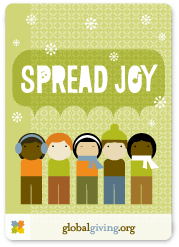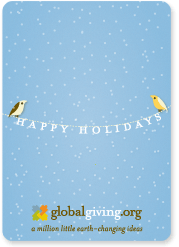 In our opinion, last minute doesn't have to mean low quality. Just because you forgot someone (Really? The dog-walker needs a gift?) or haven't started shopping yet (who has the time?!) doesn't mean your gifts need to come from the bottom of the barrel.

GlobalGiving e-gift cards are the right size for anyone left on your list. One size helps all. You can print them at home, or choose an e-card and we'll email it right to them. We even have delayed send options so it'll arrive when YOU want it to.





Wishing you a happy and warm holiday season,
Mari Kuraishi and the GlobalGiving Team