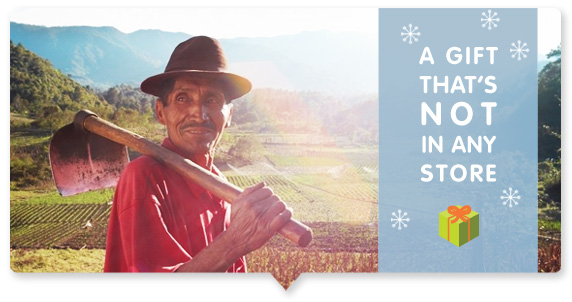 GlobalGiving is always on the hunt for innovative, exciting solutions to the world's problems. We're proud of the many earth-changing solutions we have already found, and we think your friends and family will love them too.

This holiday season, share your favorite project or find one to fit the personality of anyone (and everyone!) on your gift list. When you make your donation a gift, we'll send them a beautiful card in their honor telling them about the project you chose. If that doesn't elicit a huge high-five from them to you, then we don't know what will.





All of our tribute cards can be sent as an email, paper card, or print-at-home. We know that the hardest part can be picking the right project, so here are some suggestions for incredible gifts:


Can't pick just one? Give the Project of the Month Club as a gift and you'll support a different earth-changing project each month automatically. We'll keep you and the recipient up-to-date on the impact your gift makes with a monthly e-mail update.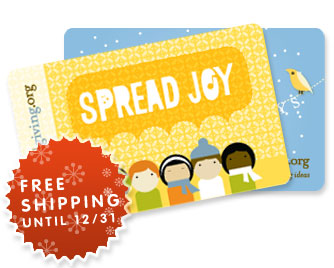 Give a GlobalGiving gift card and share the thrill of finding and supporting earth-changing ideas. The best part? All gift and and tribute cards qualify for free shipping. We recommend that you order your cards before December 12 so that there is enough time for them to get to your before the holidays. Orders placed after December 12 will still get free shipping, but you may or may not get them by December 25.




Wishing you a happy and warm holiday season,
Mari Kuraishi and the GlobalGiving Team