Please enter your HHonors number:
Hilton HHonors™, the guest-loyalty program for Hilton Worldwide and its 10 distinct hotel brands, has partnered with GlobalGiving to aid in the recovery efforts from Super Typhoon Haiyan. From now until December 31, 2013, we will give HHonors Members 10 HHonors Bonus Points for every $1 USD donated to support the relief efforts. In addition, we're matching all donations up to $100,000 USD.
Please submit your HHonors number above to receive your Bonus Points following the donation. If you have any questions about our programs, please email the HHonors Giving Back Program Team at HHonors_Giving_Back@hilton.com.
NOTE: Please be informed that HHonors Members who donate through this site are granting GlobalGiving permission to provide their personal contact information and donation amount to Hilton HHonors for the purpose of receiving 10 HHonors Bonus Points for every $1 USD they donate (e.g. $25=250 bonus points). Furthermore, the information provided must match the donor's HHonors account information in order to receive the Bonus Points. All transactions occur in USD. GlobalGiving is a US 501c3 public charity. Please check your local tax laws to determine your donation's tax deductibility.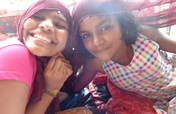 Kranti empowers girls from Mumbai's red-light areas to become agents of social change!

read updates from the field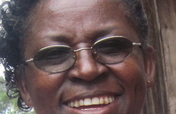 Kenya is experiencing severe drought and acute food shortages. Michael Murigi, 3rd year PATHWAYS scholar, has made tremendous progress in introducing cassava growing to his community. Cassava is an indigenous crop that is fast growing and well adapted to the dry environment. His community would like to expand the project by purchasing a mill so that flour can be produced and food products made and sold.

read updates from the field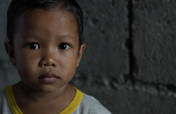 An average of 8 to 9 typhoons make landfall in the Philippine area each year. These relentless rains can cause widespread damage in the Philippines. This fund has provided emergency relief to the victims of the floods since 2011 and will continue to do so as assistance is needed.

read updates from the field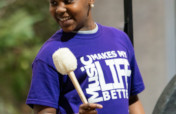 ETM-LA serves over 6,000 disadvantaged students with weekly, yearlong music classes at no cost. We provide music teachers, instruments, and guidance for schools to sustain the program

read updates from the field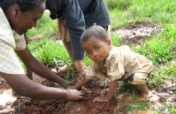 Zahana wants to plant 10 trees for each woman, child and man in our villages. Based on community feedback, the villagers will actively work as re-foresters and caretakers on this ambitious goal: planting 15,000 trees over the next few years. Drawing on our gardeners' years of experience growing seedlings and planting trees successfully, it is time to scale up our efforts and plant a new forest.

read updates from the field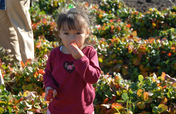 Fresh food is healthy food. Unfortunately, access to fresh vegetables and fruits has grown out of reach for many people, especially low-income families with children and seniors to care for. Every year, Hidden Villa's Sustainable Agriculture program donates over 12,000 lbs of fresh produce to our Silicon Valley neighbors in need. That's 48,000 servings of fruits and vegetables a year!

read updates from the field