To search for a project, please select "Explore Projects" above.
To get you started, below are global projects that are aligned with Dell EMC's giving back strategy supporting education, food and water.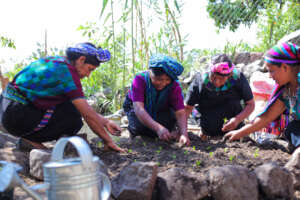 We provide vegetable seeds and support so women can grow food! Women farmers produce more than half the developing world's food, yet own less than 2% of land and receive little support - such as seeds, tools, and knowledge. We join with women's gardening efforts in the most impoverished countries worldwide including Madagascar, Guatemala, Liberia, and Kenya. By providing top-quality vegetable seeds and locally-driven support, women can access a path to empowerment, income, and nutrition.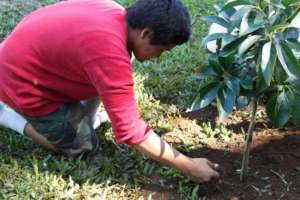 We will repopulate Hawaii with native & tropical fruit trees in order to save the environment, feed families & students, and spread the best organic tree care & growing practices. With the launch of Na Piko, FTPF's new Hawaii headquarters, we will develop several thriving fruit tree nurseries as well as organic gardens, edible food forests, & a horticultural training & event center. We will also keep expanding our award-winning fruit tree distribution & orchard donation programs in the area.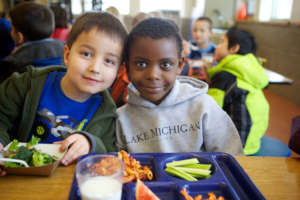 Nearly one-third of children in the U.S. are obese, and another third are hungry. Children consume half - and often more - of their daily calories while at school. Schools are struggling to transition from highly-processed food products to scratch-cooked meals made from healthy, whole foods. This project will help Chef Ann Foundation provide the tools, training, resources and funding that enable schools nationwide to cook and serve real food that nourishes children's bodies, minds and futures.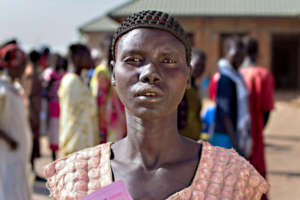 Civil war, drought, and economic instability have led to famine conditions in South Sudan, where nearly 6.5 million people-more than half of the population-face extreme food shortages. Severe drought conditions across the region have also led to food crises in Ethiopia, Kenya, Somalia, and Yemen. This fund will provide emergency funding to international and locally driven relief efforts, providing food, medicine, and other essential supplies to address regional food crises.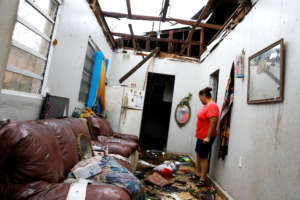 In 2017, Hurricane Maria's powerful winds and torrential rains caused massive damage across the Caribbean, destroying homes in Puerto Rico, Dominica, and the Virgin Islands just two weeks after Hurricane Irma passed through the region. Initially, this fund provided relief to survivors in the form of emergency supplies like food, water, and medicine, and is now supporting longer-term assistance to help residents recover and rebuild.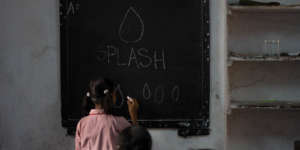 The unrelenting vision of Splash is to bring clean water, clean hands, and clean toilets to kids living in urban poverty. In 2018, we've implemented full water, sanitation, and hygiene interventions at 150 new schools in Kolkata, India. Additionally, we forged ahead with hygiene education in partnership with the Indian government by training 1,800 teachers with Splash curriculum. Your generosity brings dignity, good health, opportunity and joy to kids in Kolkata and other just like them!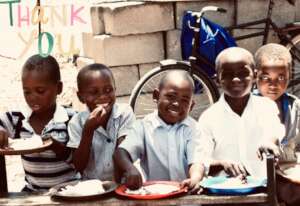 Despite a change of leadership, nothing has changed for the ordinary citizen of Zimbabwe. Prices keep escalating and unemployment is around 99%. This project aims to assist the 250 day scholars at the Marula Primary School with a daily nutritious lunch, essential stationary, exercise and text books.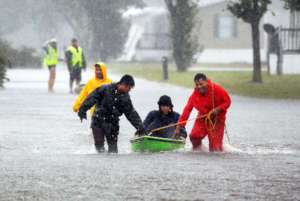 In 2018, Hurricane Florence's damaging winds and torrential rains caused widespread flooding in the Carolinas. This fund was created to support both immediate relief efforts such as access to food, water, and medicine, as well as the longer-term assistance to help residents recover and rebuild. All donations to this fund will exclusively support Hurricane Florence relief and recovery efforts in the United States.
Trailblazer's mission is to improve health, food security, education and economic development in Cambodia's Siem Reap Province. Our first priority is the health of our partner villages. It all starts with water. Our health program focuses on providing water filters, wells and latrines to poor rural families. This year, we aim to construct and distribute 425 water filters; drill 100 wells; and construct 50 latrines. In addition we train on proper filter and well maintenance as well as hygiene.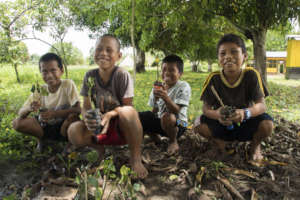 Alianza Arkana is running permaculture workshops with several indigenous Shipibo-Konibo communities in the Peruvian Amazon! By combining Western ecology and traditional indigenous forms of knowledge, our interdisciplinary team provides a dynamic, high-quality education geared towards empowering youth to be stewards of biodiversity from an early age. Help us support a new generation of permaculture experts.
total projects funded
5,239
top projects funded
top countries funded
United States

$483,956

India

$340,151

Zimbabwe

$104,741

Nepal

$89,790

South Sudan

$81,890
WARNING: Javascript is currently disabled or is not available in your browser. GlobalGiving makes extensive use of Javascript and will not function properly with Javascript disabled.
Please enable Javascript
and refresh this page.