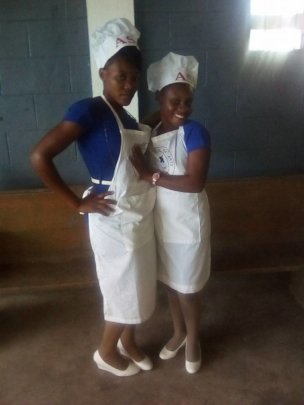 We continue focusing on what can be done and celebrating what has been accomplished; on empowering and building the capacity of a dedicated staff; on including affected individuals, families and communities in solutions; on collaborating deeply with local organizations; on persistently moving forward – one step at a time – and having the courage of conviction. Everything in the world that is accomplished starts with the decision to try. Your interest and support for Little Footprints Big Steps Child Protection Organization is in evidence daily as brave beginnings unfold.
In late December, we provided training for an additional 19 parents and 6 youth who are in our business start-up program. Along with the initial training for the group, there was a chance for some great discussions, exchanging experiences and ideas with each other.
Each Christmas our staff as well as the children in our Safehouses prepare and distribute kits with hygiene supplies and food to all of the patients in the pediatric ward of the general hospital. Not only does this help the patients, but it also empowers the Safehouse children to feel that they can help others.
Recently, our agronomist and nurse visited the family of a former restavec (slave) who passed through our Transitional Safehouse last year and was then reunited with her family by IBESR (local Haiti Social Services department). We are so grateful for our dynamic team, for our partnership with local authorities, for parents who take responsibility for their children, and your support ensuring these changes can continue!
To ensure options and access to all areas of health care and preventative education is available to the children and families living in the 22 communities across Haiti's southwest, LFBS can rely on the teamwork and partnerships that we have forged over the past years. Recently we were happy to assist a local volunteer organization called COSOFH, to provide a mobile medical clinic to the rural community of Randell. It is inspiring to see locals volunteering their time to make a difference in other's lives. Collaboration is key to having the greatest impact possible! Back at the LFBS office, our Doctors complete follow-up reports and prescriptions.
Since Hurricane Matthew we have been able to build Maxima prefabricated homes for over 21 families! Following the family's participation in the base preparation and construction, each family chooses the colours they'd like to paint their home to make it their own. This also ensures the houses will last longer and have a protective coating against the elements. Homes built or repaired, crops planted, medical outreach clinics regularly underway, children attending schools, parents starting businesses, and the addition of livestock - the recovery and rebuilding of the families in rural communities, whose lives were shattered by the October 2016 Category 5 hurricane, continues in great strides through the dedicated LFBS staff, collaborative partnerships… and your support .
After a short Christmas break, Ysaac and Echenel are back to school and work in the far northwest city of Mole St Nicholas as apprentices with Sigora Energy Company. More milestones for youth in our programs, toward self-sufficiency, were realized over the past three months. One young man graduated from vocational trade school as a ceramic tiler; another former street youth completed hospitality training and is doing work experience at a local hotel; and two of the young women we rescued from vulnerable situations a few years ago, celebrated graduation from a Cooking and Pastry Arts class! They have overcome incredible obstacles, and it was inspiring to see them with such a sense of accomplishment and pride. THIS is the future of self-sufficiency in action! Thank you for your part in making this happen.
We were thrilled to have been able to be able to send an LFBS employee as well as an employee from Haitian Social Services (IBESR) to attend a critical international training in Maryland, USA focused on Security Management in Disaster Response for Humanitarian Organizations.
Back in Haiti, youth leaders that LFBS works with have formed "Jeunes se Devlopman" or "Youth are Development". Together with some of LFBS key staff, they have regular meetings discussing challenges, opportunities, morals, etc. Some will soon be undertaking construction training to be able to assist with home building and repairs.
What remarkable movements forward will the months ahead hold? Whose lives will you touch, change, save through your support and care? Find out in our next Update! You can also follow us on Facebook at Little Footprints Big Steps.
With gratitude for all that you mean to so many.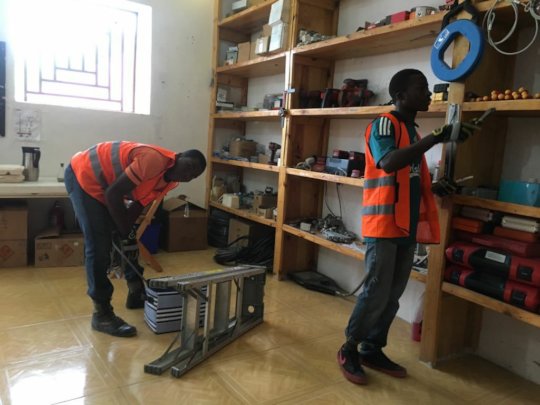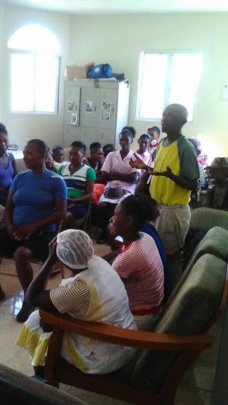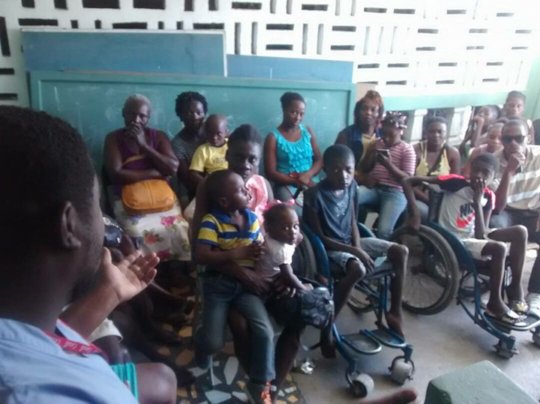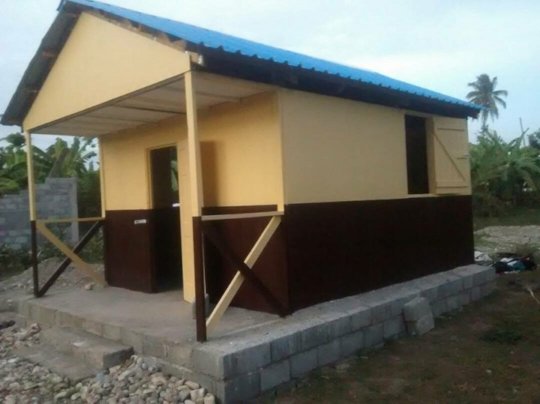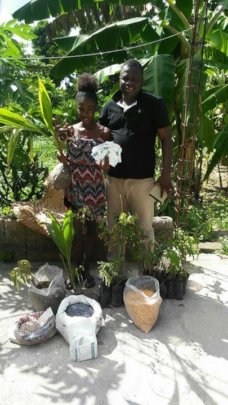 Links: