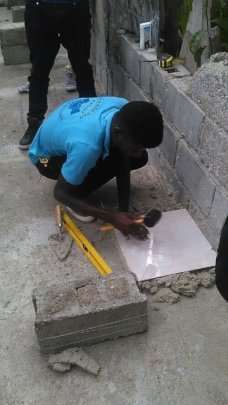 Another full summer - school year ended and it was full steam ahead for vocational skills training, special training sessions for LFBS staff, youth leaders and parents ... new paths firmly undeway!
Many of our youth undertook various vocational skills training through the summer months. Courses included window installation, masonry, sewing, pastry arts, cooking, hotel services, automotive repair, electricity installation, plumbing, ceramic tiling…we will be able to hire many when we begin construction on the land we have purchased! We have several new street children we've reunited with their families since June, who are doing very well. One boy who is now 15 but was in the streets since age 7 has been admitted to our Transitional Safehouse and has started to make drastic changes! He's in literacy tutoring over the summer as well as an electricity course.
Below is a photo with members of our Youth Leadership group and LFBS staff ready to go to church together. We had special t-shirts made with LFBS logo on the front and "Jen se Developman msen kapab, ou kapab nou tout kapab" – "Youth are Development. I'm capable, you're capable, we're all capable". A powerful message from youth to youth.
More parents entering LFBS small business set-up program! We now have 107 people involved in their own small businesses! Our staff members provide a training to participants (in groups of 10 - 15) regarding business management and the program. Following their initial training, we provide them with a business capital. They repay a portion of the funds each month. We store those funds for them in a bank account, and once they have fully repaid the business capital we give it back to them so they can reinforce and continue to grow their business. A partner organisation called Haven Partnership International also provides weekly training to groups on subjects including entrepreneurship, marketing, human rights, health, personal relations, self-esteem, etc. We continue to work with the individuals regularly and encourage networking amongst them to share successes, problem solve and build each other's confidence and capacity. An example of the success of this program includes a single mother that sells dishes and laundry bins. She is on her second cycle of the program now and is able to care for all of her and her child's needs. Another great collaborative situation is where one family's business is to harvest salt in Haiti's salt flats area in the Artibonite (east-central) Region, is a supplier to a LFBS entrepreneur in the southern peninsula!
LFBS staff assisted local Child Protection Authorities providing training workshops on Children's Rights and Violence Prevention in numerous local schools, including many rural communities. We also worked with MSPP (Haiti's Ministry of Public Health) to provide a youth workshop on Personal Hygiene and STI. Knowledge has the power to change and save lives. Our collaboration with, and support for, local authorities in these awareness initiatives makes reaching many youth possible.
June 10 was the National "Day of the Child". Included in the series of activities leading up to that day, LFBS was invited to a special meeting with Haiti Government Departments working in the Social Services and Child Protection areas. Along with the Regional Directors of those Departments, a young girl among the panel of speakers! She was the "representative of children". Her speech was AMAZING! Congratulations to IBESR (Haiti Social Services) for prioritizing child participation. What a sound demonstration for all involved to recognize and honor the 'voice of a child'!
We were able to bring HAPPI (Healing Arts Peace Projects Organization) to Les Cayes. These highly skilled professionals provided training for our staff team in trauma informed care and arts therapy intervention, as well as holding arts therapy groups with a number of LFBS children and youth, and an outreach project with street children.
This year our Agronomist and Outreach Team have been focused on the families in rural communities devastated by Hurricane Matthew. Together with the family and community members, they have brought back the land and have developed gardens, reintroduced livestock and repaired or rebuilt homes. The family living in Grand Anse is shown with Morgan immediately following the Category 5 Hurricane Matthew in October 2016 with the ruins of their home and countryside in the background…and NOW (June 2018)!! Thank YOU for your part in helping make this transformation happen!
With determination and perseverance, and overcoming seemingly unsurmountable obstacles – and your love and support -anything really is possible!
Thank you so much.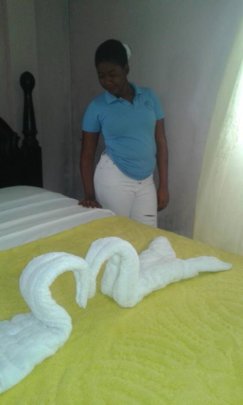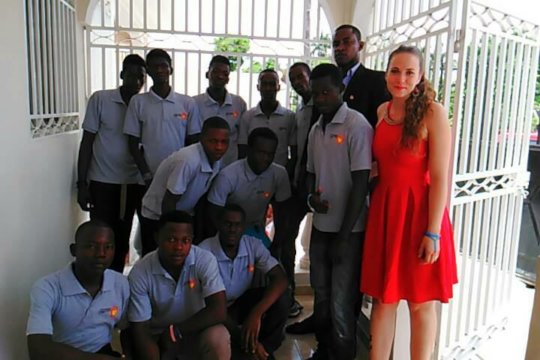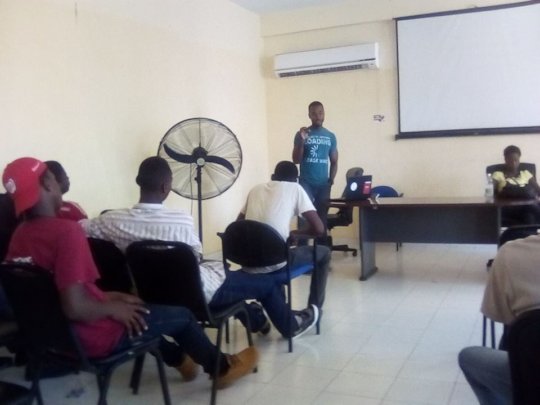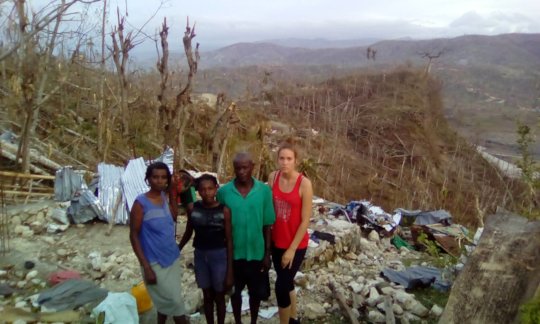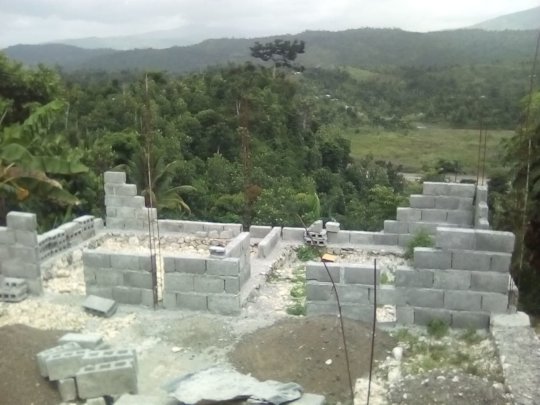 Links: