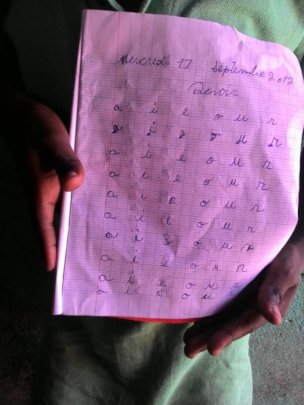 We continue focusing on what can be done and celebrating what has been accomplished; on empowering and building the capacity of a dedicated staff; on including affected individuals, families and communities in solutions; on collaborating deeply with local organizations; on persistently moving forward – one step at a time – and having the courage of conviction. Everything in the world that is accomplished starts with the decision to try. Your interest and support for Little Footprints Big Steps Child Protection Organization is in evidence daily as brave beginnings unfold.
Each Christmas our staff as well as the children in our Safehouses prepare and distribute kits with hygiene supplies and food to all of the patients in the pediatric ward of the general hospital. Not only does this help the patients, but it also empowers the Safehouse children to realize that they can help others.
To ensure options and access to all areas of health care and preventative education is available to the children and families living in the 22 communities across Haiti's southwest, LFBS can rely on the teamwork and partnerships that we have forged over the past years. Recently we were happy to assist a local volunteer organization called COSOFH, to provide a mobile medical clinic to the rural community of Randell. It is inspiring to see locals volunteering their time to make a difference in other's lives. Collaboration is key to having the greatest impact possible!
Recently, our agronomist and nurse visited the family of a former restavec (slave) who passed through our Transitional Safehouse last year and was then reunited with her family by IBESR (local Haiti Social Services department). We are so grateful for our dynamic team, for our partnership with local authorities, for parents who take responsibility for their children, and your support ensuring these changes can continue!
Along with availability of nutritious foods, safe homes and health access, education is key to continuing to move forward. Excitement and pride in being able to participate in school and to progress in learning is evident with the hundreds of children and youth that you are ensuring have that opportunity. They are so proud and work so hard on their studies!
In our last Update we introduced you to Simond, who was reunited with his family in a remote village and started school for the first time. In January a group of youth we've worked with for several years (some former street boys and some children previously in orphanages) worked alongside our staff, helping carry construction supplies up a mountainside to the remote area that Simond's family lives, and where we were able to build them a new HOME! The family participates in the preparation for the building, the building itself and the painting of their new home.
We were thrilled to have been able to be able to send an LFBS employee as well as an employee from Haitian Social Services (IBESR) to attend a critical international training in Maryland, USA focused on Security Management in Disaster Response for Humanitarian Organizations.
Back in Haiti, youth leaders that LFBS works with have formed "Jeunes se Devlopman" or "Youth are Development". Together with some of LFBS key staff, they have regular meetings discussing challenges, opportunities, morals, etc. Some will soon be undertaking construction training to be able to assist with home building and repairs.
Early February is Carnaval time in Haiti! LFBS, IBESR and other child protection actors in Les Cayes collaborated to send message to ensure lost or abused children receive help during the festivities. Thanks to One Hundred for Haiti Organization, we were able to do television broadcasts, have the use of a soundtruck, and create a special banner. This year's Carnaval banner motto was "While we're dancing, let's protect the children/Pandan nap danse, Ann pwoteje timoun yo".
What remarkable movements forward will the months ahead hold? Whose lives will you touch, change, save through your support and care? Find out in our next Update! You can also follow us on Facebook at Little Footprints Big Steps.
With gratitude for all that you mean to so many.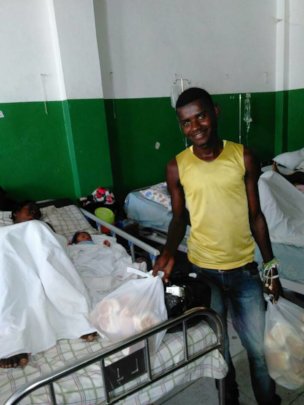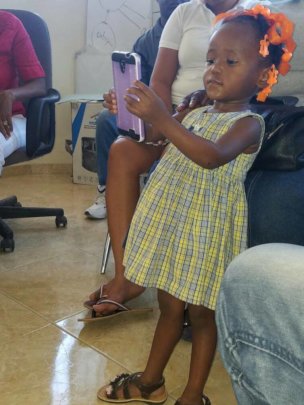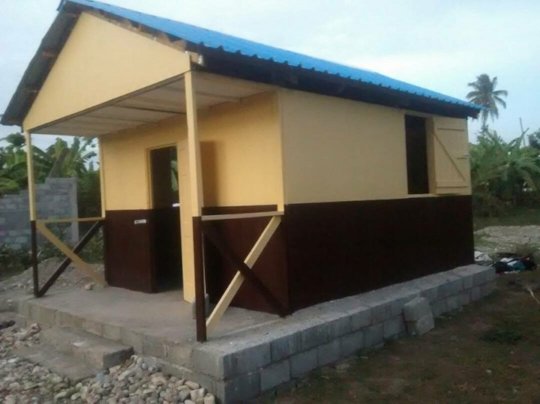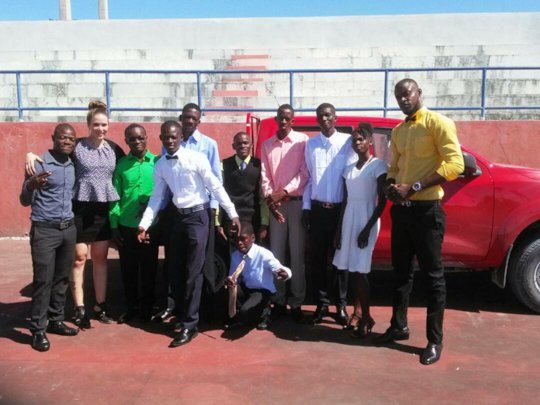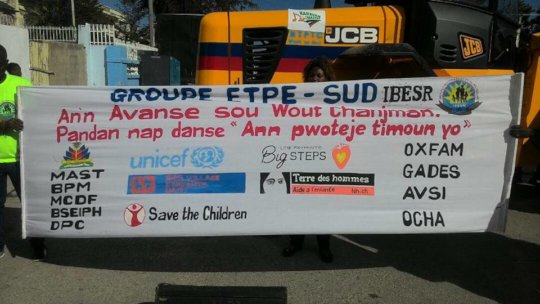 Links: