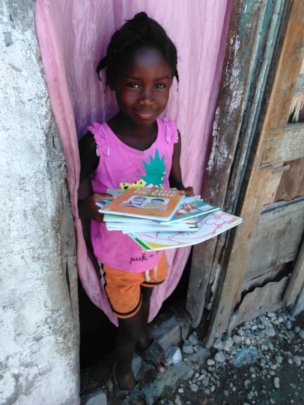 After several months of incredible stress due to violent protests and instability, students in Les Cayes area were finally been able to return to school in early December! We are so grateful that they finally have a sense of normalcy, and the opportunity to learn, creating hope for a better future. However, the economic impact of the humanitarian crisis is still being felt, and insecurity levels are still very high. Many schools will be having classes on Saturdays to make up for the months of school missed.
During the week before Christmas, in collaboration with Haitian Social Services (IBESR), the LFBS Outreach Team was able to:
-reunite 3 girls with their families! All of them had been in situations of mistreatment and domestic labour before coming to our Transitional Safehouse.
-reunite 2 boys who had been separated from their families;
-have employees briefed on the documentation process of children/youth in prison, and discuss the process of reunification of children in conflict with the law;
-distribute hygiene kits to nearly 40 youth in the children's cell of the prison, and begin a dialogue with them to motivate them to make some changes in their lives;
-transfer 2 babies who had been abandoned in a hospital located several hours away, into foster families (although the trip to pick up these babies ended up taking nearly 12 hours due to road blocks and protests).
-bring 2 boys with bullet wounds to the hospital for bandaging, twice per week for each child.
-add to the Business Program for 5 parents who have been managing their businesses well, and integrate one new parent into the Business Start-up Program!... and that's only part of what our small but dedicated team accomplished this week in collaboration with local authorities! In early 2020, we will follow-up with the newly reunited children to ensure they have access to education and potentially to integrate their parents in our Business Start-up Program.
Family structures are important – by strengthening families and empowering parents to care for their children, you are also empowering children…to be children and strive for the future. Please don't underestimate the importance of community development, family preservation and family strengthening! Helping vulnerable families stay together and become more sustainable impacts their children's mentality, life choices, self-perception, social engagement, and futures.
While the construction work continues on Phase 1 LFBS Land Development project, crops planted on Phase 2 area yield a nice corn harvest! The agronomy students planned out the crop planting and we hired some of the families we work with to do the planting and maintenance! The harvest of the corn and peanuts will provide nutritious food for use at the Transitional Safehouses and nearby outreach families.
In early January, our staff facilitated an STI training for the children in the local prison, and provided the youth with a nutritious meal. There are over 30 children currently in the local prison, and all of them are in need of medical attention. Together with local authorities, we document each of the children with psychological, academic, and medical evaluations, and gather information about their families. Eventually we hope to trace their families and begin working towards a more successful reunification once they are liberated. We also hope to provide medical care to those who need it, although considering the conditions they are living in it will be difficult for them to be healthy while in prison. With your support, we would like to provide a meal for the children each day we spend with them as they are clearly not well fed in the prison, especially following the prolonged crisis the country recently endured and the resulting inflation.
One Hundred For Haiti Organization provided funds for mental health group counseling sessions for our remarkable staff. LFBS Protection workers are involved with many difficult situations year round, and have been personally and emotionally affected by the political and social unrest in Haiti over the last year, and needed to have their own feelings heard and processed. Development, rather than simply offering relief, means helping people help others. It grows from there. Taking care of our staff, who so dedicatedly care for others, is tremendously important.
Sharing information about the critical development aid issues, and the work being done by LFBS and our partners, having the chance for in-person discussions, meetings and connecting with people of all ages, and having LFBS Haitian staff there to share the stories and culture, is another important part of the mandate to increase awareness, understanding and capacity. LFBS Founder/Head of Operations and two Haitian staff traveled to Canada in January. While in Whitehorse, Toronto and Montreal, they met with students in schools, Universities, Sunday Schools; Service Club members; architects, Senator, Member of Parliament, and Board Directors; they presented and had discussions at community events, fundraisers, and at a Concordia University special event.
Examples of determination and tenacity … from Haiti to the Arctic! Nicolas has been a key employee with LFBS since 2013. While continuing his very demanding work with LFBS, studying and going to classes after a full work day, being a caring husband and father to two sons, he models leadership and motivation as he has graduates from Law School!
While far away in the frozen arctic, Dr. Russ Reinbolt, ER doctor from a San Diego hospital, undertakes the coldest and toughest Ultra Marathon in the world! During this grueling 300miles/483km run in temperatures as low as -37C, he has chosen to champion Little Footprints Big Steps Child Protection Organization! A documentary is being made of his training and run and he hopes that additional awareness will be brought to LFBS work.
Thank YOU for being the catalysts for the continued empowerment and opportunities for lasting change that you bring to so many!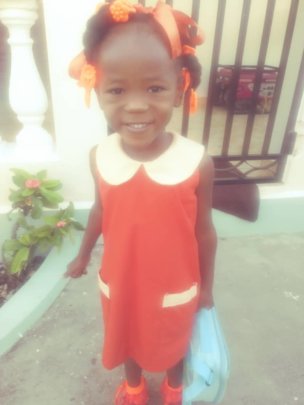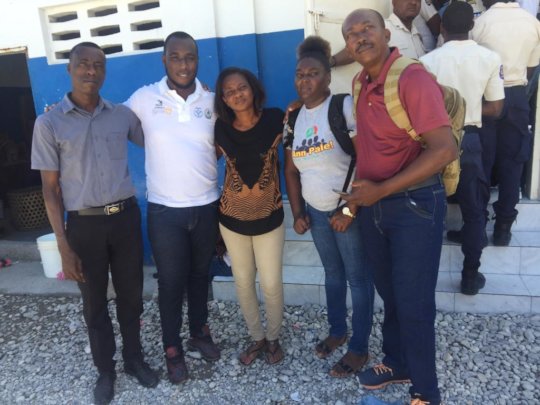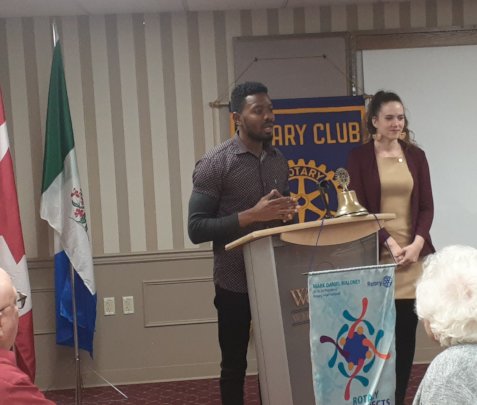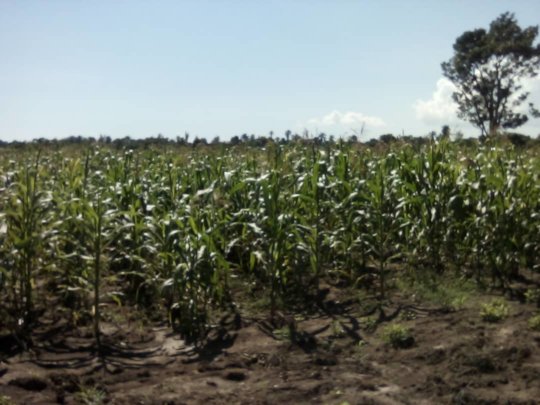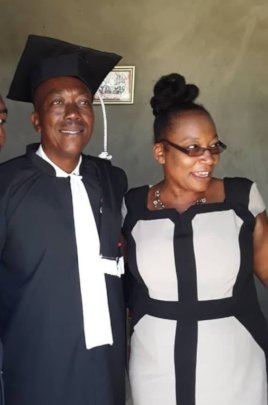 Links: