Since the time that Little Footprints, Big Steps rescued this young woman from the corrupt orphanage she had been in since she was a child, and reunited her with her family, she has continuously shown how brave, bright and determined she is. She worked hard to successfully catch up on the basic education she had been denied. And then diligently pursued the opportunity of specialized training. She has just graduated from Cosmetology School.
A youth that started school just a few years ago after being reunited with his family in rural southwest Haiti, rarely missed the opportunity for the tutoring that you made available. Each year he progressed quickly through the grades he missed by applying himself with enthusiasm to his studies. This school year, he was consistently the top student in his class! Thank you for making these Big Steps a possibility!
Monthly, our Youth Leader Group recognizes the amazing work and attitude of a youth as they make strides on their path forward to becoming leaders and role models in their communities! Our Youth Leader Group meets regularly for guided discussions on values and attitudes; workshops on health and life skills and various volunteering options to learn empathy and confidence.
Educating children and youth about Children's Rights is a critical part of the Outreach Advocacy work that LFBS staff are involved with. In collaboration with local authorities, our team assisted with the delivery of information sessions at schools in various communities across Southern Haiti ensuring that the children and youth there are aware of what their rights are, and where they can turn for protection and assistance. We are proud to have members of our team that have gone from living in corrupt orphanage to being a LFBS staff member and teaching others about Child Rights!
As part of International Day of the Child activities each year, we host an annual Street Child Consultation. The Haiti Police Child Protection Brigade, Haiti Social Services (IBESR), Terre des Hommes, and other partners all join together to help LFBS facilitate this unique initiative. This year's theme was: "Let's talk! Each of our actions count!" FOUR youth that are in LFBS programs gave inspirational talks. One of those youth, now with the confidence and motivation to share, was previously a street child as well - but no one would know it now! The youth attending were extremely engaged and ALL of them were motivated to return home/to school! Despite the civil unrest taking place in early June, we started to follow up with the children from that meeting. One of the young men at the meeting immediately returned to live with his aunt in the countryside and is very motivated to change his own life!
On the LFBS Land Development project – totally separate from the ongoing core LFBS work - completion of the bridge and construction of the retaining wall at the LFBS work site continues and has provided employment for up to 73 local people, and a learning opportunity for a group of University students studying Civil Engineering who undertook a site visit!
Creating and nurturing key partnerships and increasing awareness also takes place outside of Haiti. In May, Morgan Wienberg, LFBS co-founder and Head of Haiti Operations was the keynote speaker for the Canadian Association of Principals Conference. Following her hour long address, that connected to the theme of the Conference, Authentic Learning, over 100 principals from schools across Canada were inspired to bring Morgan and LFBS story to their schools, teachers and students when they return to their homes.
The Northern Institute of Social Justice hosted an interesting and intimate event at the Yukon College. Families and people of all ages were engrossed with the Question/Answer time with Morgan. Her inspiring and informative talks and discussions during her time in Canada included Rotary Clubs, High Schools, media interviews, FH Collins Social Justice Club and Northern Council for Global Cooperation Annual General Meeting. She also was the Inspirational Speaker at a 2019 Graduation Ceremony, bringing tears and motivation to students and parents alike. These are all opportunities to create awareness of situations and progress, share best practices and insights, and deliver heartfelt gratitude to the people and partners who have continued to be with us through caring, interest and financial contribution since the beginning of our work in Haiti! Collaboration and partnership once again making the difference.
In late May, we received exciting news from the film production company. Although filming and production which has been on-going for the past 5 years, is still underway, they have released the title and official movie trailer: NOT ABOUT ME https://notaboutmefilm.com
Partnerships. Collaborations. People being catalysts for people. Working together. Many examples are demonstrated in this update, many others included in previous reports. Thank you for continuing to build futures and lasting change with us! Thoughts about how you, your Company, School, Organization, Business could participate? Let's talk!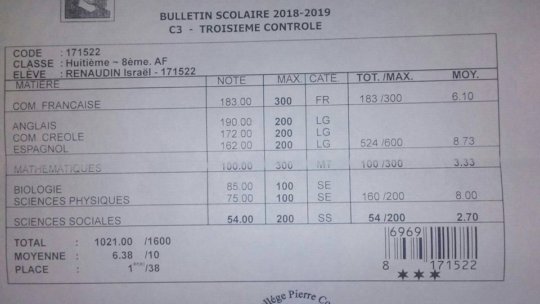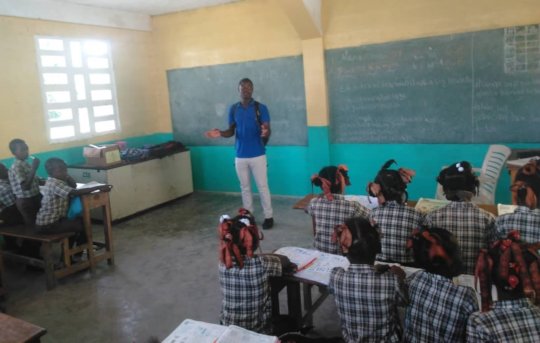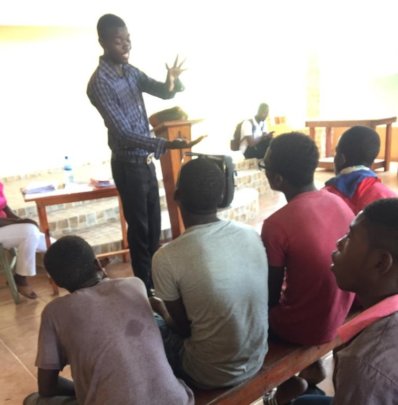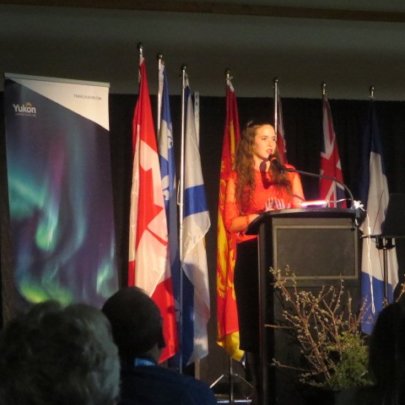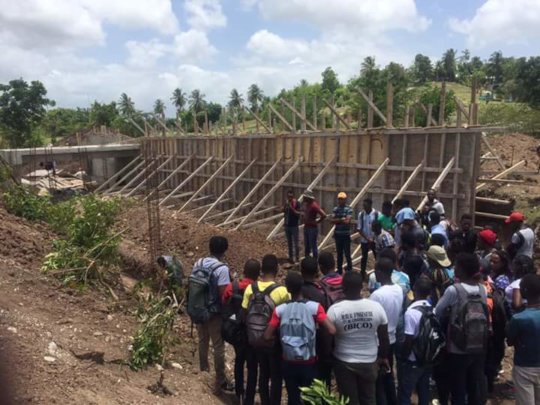 Links: