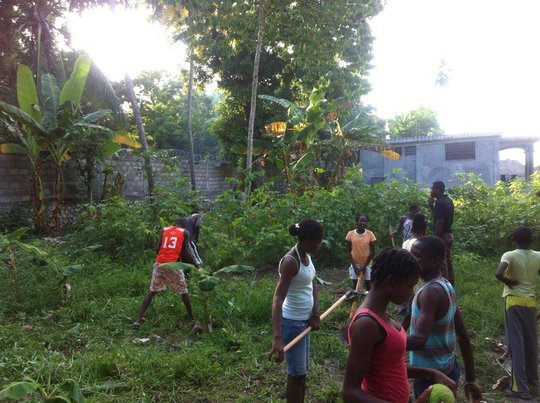 Day by day, the change you are creating is taking hold !
These summer months have seen continued BIG steps. Following our amazing collaboration with the Clinton Foundation initiative Our Garden Haiti training program that I told you about in the July report, the students did some practicing at the main Transitional Safehouse garden with the local Agronomist/instructor looking on. (photo attached)
Along with learning about gardening, the program included classes in financial management, English lessons, leadership and team work. (photos attached). To support their success as we return them to their rural homes, we will be raising funds to provide some garden tools and to have the agronomist do regular follow up visits to ensure that they are able to apply all they have learned, creating lush vegetable gardens for themselves and their villages.
Less than 4 years ago, Ysaac was living on the streets. Abandoned, abused, homeless. Today he is a bright healthy school student, eagerly completing his school work. Today he attends church and youth field trips to learn about his country. Today he is a youth leader and 'handyman' at our Transitional Safehouse that he calls home. Today he has just completed attending a summer long motorcycle mechanic apprentice training – 6 days per week, 6 hours per day. He has such enthusiasm and acumen for that work, he will continue it in the afternoons after school through the year. Today he will see what the future CAN be. Motorcycles are the primary mode of transportation in Haiti. And are always in need of repair – an essential and sound area of work to pursue! (photos attached)
Some of the Little Footprints Big Steps youth prepared the foundations and worked alongside a volunteer group with One Small House Org, a regular collaborator with Little Footprints, to assist building two new homes for Little Footprints families…and learned many new skills. (photo)
Confidence, leadership, dependability, teamwork…these are characteristics built to last a lifetime. Being a positive part of the community does that. Being able to give back does that. These boys in our Transitional Safehouse - formerly in the streets - recently volunteered their time to help clean up their city! (photo attached)
We don't know everything that the weeks ahead will bring, but, because of YOU we know that lives will change. New skills will be learned. New confidence will develop. Their journeys toward being self-reliant, toward providing for themselves, toward independence will make many steps forward. They will learn that they CAN.
Thank you from all of us at Little Footprints Big Steps.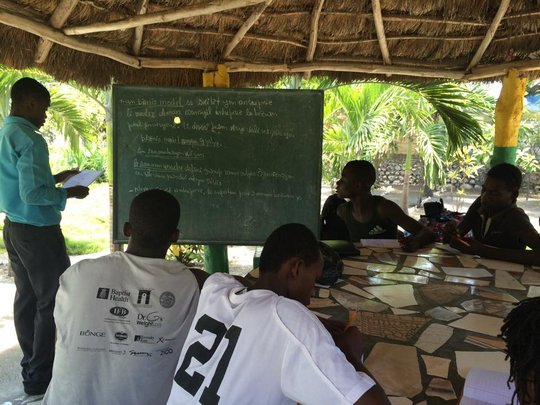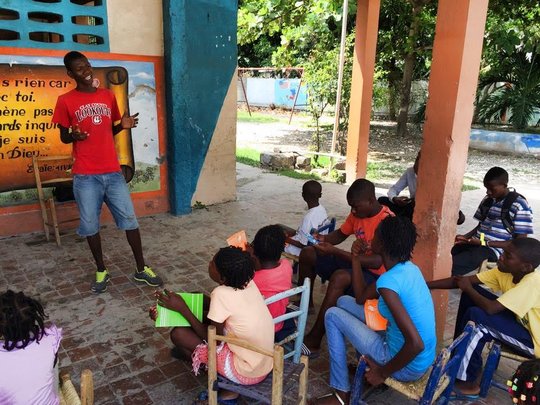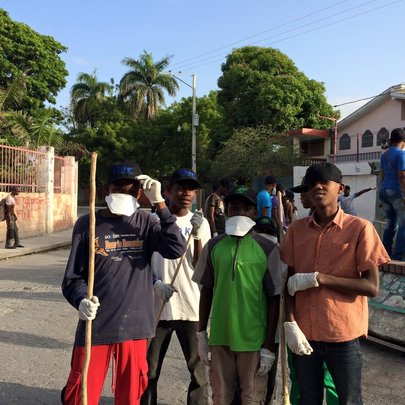 Links: