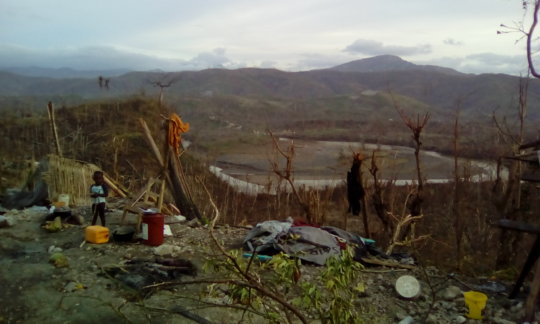 Entering our SIXTH YEAR, and following the devastating aftermath of Hurricane Matthew and the ensuing floods in Haiti's southern peninsula that I updated you on in October, we are able to provide you with news of the brilliant resilience of the Haitian people and of Little Footprints Big Steps work and progress that you are making possible.
Due to the deep connections and relationships with local leaders and Haitian Government, and as respected members of the Groupe du Travail pour la Protection des Enfants and Civil Protection Committee, we continue to make a marked impact on the present and future of the 250 plus children and their families that we have reunited over the past five years. Those families live in 23 communities across Haiti, most in the affected area. Because of these working collaborations, Little Footprints Big Steps staff were able to complete thorough needs assessments and evaluations on all of the children and families in our programs across the southern peninsula within days. Through these partnerships and the additional, temporary, professional staff we have hired, we are able to ensure aid is provided effectively and in a culturally sensitive and suitable manner and providing assistance to prevent abandonment of children and including initiatives that continue to support LFBS core mandate of sustainability and independence such as education, agriculture re-stabilization, outreach medical clinics and workshops, etc. Our Youth Leaders, rescued and reunited with their families over the past years and being immersed in education and leadership opportunities since then, have also been provide training and follow-up in their communities, assist with documentation and with tutoring others!! Sustainable capacity development, confidence building and mentorship in action. Photos attached.
Although many school supplies, uniforms, etc. were destroyed and had to be replaced...and although many schools were badly damaged or no longer standing, we do have many children back in school today! A number of children, even when their homes were being torn apart, reached for their precious school books and carried them over their heads while wading through flooded rivers and villages. SO proud of Tafayou, currently at the Girl's Safehouse, who previously struggled with reading and wasn't able to pass in school... this year she's been tutored and just passed with a 94.6% average! Photo attached. YOU make this kind of amazing possible!
During a recent Outreach visit to the children who we have rescued and reunited with their families in the central Haiti – unaffected locations – it was incredible to have time with Stanley at the special School for the Deaf (Centre d'Etude Chretienne pour les Sourd) that he attends. Six years ago, Stanley was a six year old in a corrupt orphanage, who was continuously beaten and spent his days crying. He is deaf and was unable to understand or communicate. And he is the first child Little Footprints Big Steps was able to rescue. TODAY, he lives with his grandmother, excels in Math and is an eager participant at his school! Photo attached. Another special visit with Robnel and his family - following a rocky start in school last year following his reunification with his family, he is now an enthusiastic and consistent learner. Photo attached.
Key and strategic in our work and partnerships is to ensure mistakes made following 2010 earthquake are not made once again. This is critical with regards to provision and distribution of aid intervention to avoid building dependency. We must pro-actively provide the tools and supplies for livelihood and food security, while also providing emergency support. Haitians must be involved in rebuilding efforts - utilizing local networks and requesting input from families about their needs to ensure sustainability and effectiveness of support provided. "Haitians need to be treated not just as victims or survivors but experts and leaders.", a quote from author and educator, Mark Schuller. Keeping families together and monitoring orphanages to prevent abandonment of children into orphanages or Restavek situations is critical and we are collaborating with our new partners in LUMOS Organization to ensure this does not occur. Focus on community development will also prevent centralization and encourage self-sufficiency and sustainability.
A Princeton TV interview, featuring Morgan and the Vice Consul at the Haitian Consulate in New York provides some insights into Haiti's culture and socio-economics, shows how clearly Little Footprints Big Steps work and objectives are respected. Part 1: https://www.youtube.com/watch?v=IJOiVaaOrr0&feature=youtu.be
Part 2: https://www.youtube.com/watch?v=aU3aRoCqjlE&feature=youtu.be
Ensuring students and public had the opportunity to hear a first-hand account of the actual situation before, during and after the hurricane, Little Footprint's co-founder and Head of Haiti Operations, Morgan Wienberg, traveled briefly out of Haiti to provide accurate and inspiring in-person accounts and media interviews. Continuing the learning and sharing, she was also recently an invited delegate to Belfast, Ireland speaking at and attending a learning event with new partners LUMOS Organization (founded by J.K. Rowling).
This is just a quick peek into what YOU have made possible! THANK you for being such an amazing catalyst … for both survival and for a future! <3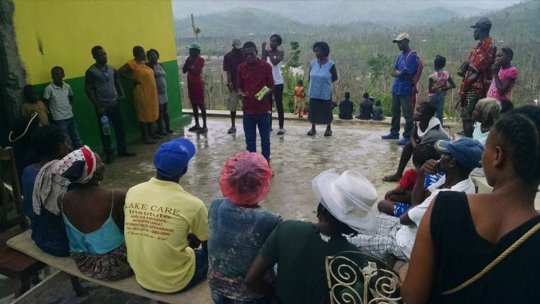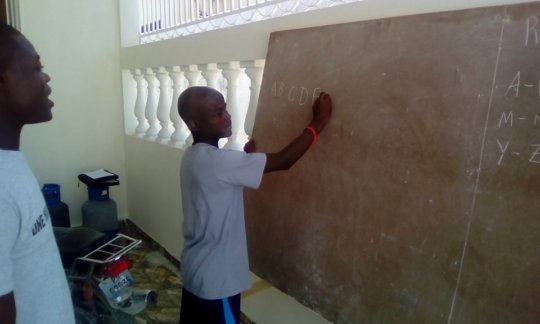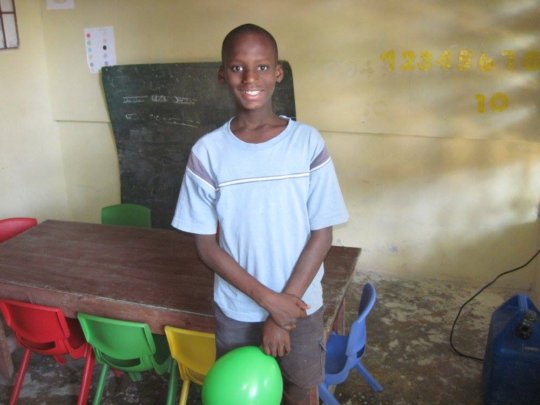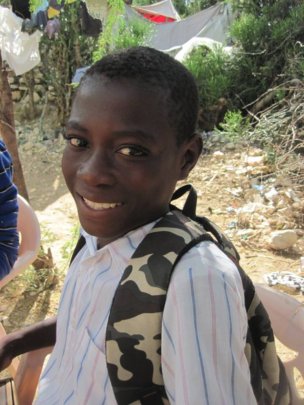 Links: