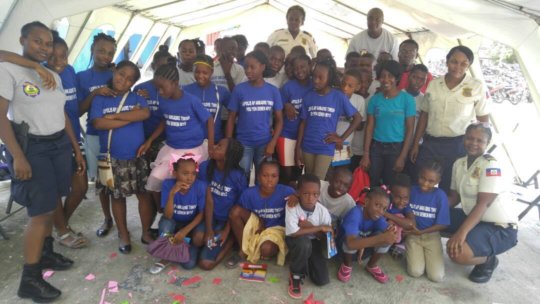 Throughout the summer months, your generosity and care enabled the nurturing of body, mind, spirit and the land to recover and revitalize. Here is an update on just some of the activity highlights. They are a joy to capture and share…especially as we head into the overwhelming busy-ness of the fall school year and harvest time!
Little Footprints Big Steps was a key collaborator supporting the local Haiti Police in their first ever summer camp for children! This initiative hoped to shift communities' perception of the police as protectors instead of being afraid of them. This is so important - during our Community Outreach Trainings for Violence Prevention, we found that many victims are reluctant to report serious incidents. Some of the former street children we work with participated in this summer camp, receiving civil education but also doing sports and dance! Other summer camps included music schooling that culminated in a wonderful concert performance.
Throughout the rural communities across the southern peninsula, our team continues to build homes, provide medical care, as well as agriculture supplies and support from our Agronomist. Lives and livelihoods rebuilding. Families together and strengthening. In the month of August alone, we collaborated with the local Haitian Social Services (IBESR) to hold 6 Medical Outreach Clinics. Through the dedication of our staff, your donations and our relationship with local Maxima Housing, we were able to build still more homes in remote villages. Our Community Training Campaign for Violence Prevention, supported by 100 for Haiti Organization, resumed. With 15 facilitators, including some of our staff and colleagues in the Southern Working Group, traveling to 13 schools in rural community locations – we reached over 3000 students and 210 community leaders! This not only resulted in key messages and teachings being provided to girls, boys, men and women, but also the establishment of a local Protection Committee in each community! With the new school year about to begin - our team has also been busy purchasing and delivering backpacks and school supplies to the children in our programs who live with their families in the rural communities. Your continued support to ensure the school year can be a reality for these children is so greatly appreciated.
In Les Cayes, we held our 4th annual Street Child Consultation session, meeting with all the street kids in town - which has been reduced to only 18 kids - from 150 the first year we hosted this initiative. Through your support, we are making huge impacts in so many areas! Many of those 18 are now motivated to return home. AND, two former street boys had the confidence and leadership to stand in front of them all and explain how their lives have changed. One actually pulled out a book, read a poem and explained how each line in the poem related to the street kids' lives! We had three psychologists from three different institutions observing the kids' drawings and interacting with the youth. Police joined us and spoke with the youth as well. What an amazing day.
LFBS' consistent assistance and collaboration with local Haitian authorities resulted in the closing of another corrupt orphanage this summer, and the reunification of the children and their families; our leadership and participation in the Child Protection Committee; and being called upon to temporarily receive children-at-risk in our Safehouse when they would otherwise have to stay in prison holding rooms.
This summer we started working with new local partner, COSOFH, a group of 30 local volunteers (psychologists, social workers, doctors etc) who provide family counselling and therapy. They assist us with our families and children and join our team to deliver both Outreach counselling sessions in remote communities and medical consultations for street youth. We also provided support for a seminar they led for local yout, targeted at motivating them to be agents of change and to discuss subjects such as responsible sexuality and leadership. It was wonderful to have many of the former street children we work with participate! To celebrate Haitian Father's Day, LFBS provided assistance and support to COSOFH to host a Father's Day party in a vulnerable community - acknowledging and raising awareness about the importance of a father's role in his family.
LFBS staff incorporated tremendous learning into their summer as well! Morgan, the Co-founder and Head of Haiti Operations, attended Haiti's first National Anti-Trafficking Conference. An important inclusion in the Conference was the recognition that orphanage systems are a common method of child trafficking, and protection of children separated from their families was identified as a key preventative measure. That's what we do! One of our partners, LUMOS Organization, has discovered that $100 million USD are funnelled into orphanages in Haiti annually, making for-profit orphanages an appealing business. Imagine the immense difference it would make if those funds were invested in community development and keeping families together!
Some of our staff attended a Trauma Resilience for Caregivers workshop, providing them with tools to keep themselves well as they help others, and networking opportunities with others working in the field. Two of our Social Workers attended a seminar focused on techniques for leading with compassion. Rebecca, a Registered Nurse from Australia, volunteered with us for several months and included both specialized training with our staff nurse as well as training on dehydration in children, newborn care and disaster preparedness for all of our staff. The past Director of Social Services provided all of LFBS staff with a crucial training seminar focused on child protection policies and technical aspects. Additionally, staff based in Les Cayes had the opportunity to join in on summer English lessons. We are proud of our dedicated staff team as they continue to become stronger, more effective and skilled with each passing day.
And now another school year is about to begin. An exciting time for so many. School tuition; school supplies; uniforms; shoes, socks and undies; transportation costs for some. A new chance for big steps forward. Thanks to you.
Please share this update of the work and progress that you are a part of making happen.
With much gratitude from all of us at Little Footprints Big Steps Child Protection Organization.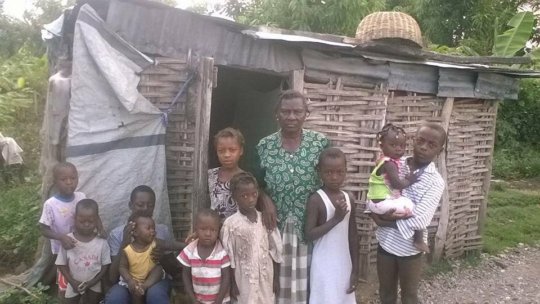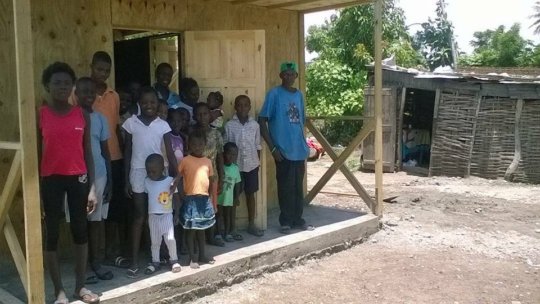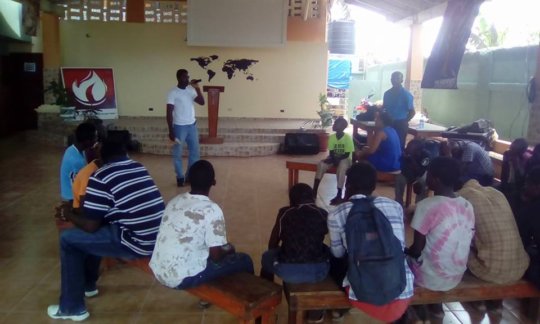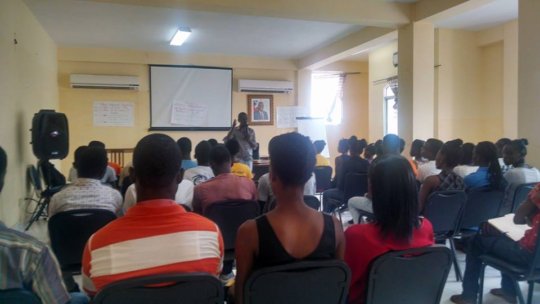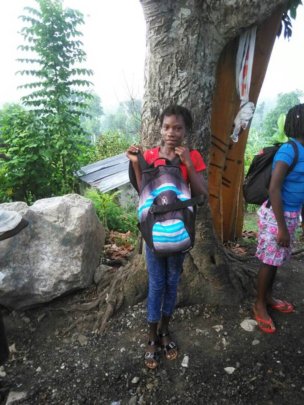 Links: