Daktari Bush School and Wildlife Orphanage inspires, motivates, develops and educates underprivileged children to care for the environment through the medium of a wildlife orphanage.
Each week Daktari invites children from the local underprivileged school to stay at the camp for 5 days. Whilst the children are at Daktari, they follow an eductional program about wildlife and the environment. They also take part in lessons such as English, Poilteness and Maths. A very important part of Daktari is the animals. We care for animals which are injured or orphaned and also animals which cannot be released back into the wild. These animals are used to educate the children, who help with their daily care and feeding.
As a volunteer at Daktari, I have been involved with the teaching program for the children. When they arrive on a Monday morning, an introduction to Daktari is given and then we start with the teaching program. The children help us with daily chores, which include cleaning animal camps and feeding some of the animals. Whilst following the teaching plan, we all aim to make the lessons as exciting as possible and to make sure that the children get the most out their time here as possible.
I plan to stay at Daktari for another 2 months and will then return to England. I came to Daktari in January so have been here a while! I would greatly recommend this project to anyone wishing to spend time in South Africa working with the local children. From volunteering at Daktari, you can be sure to have a trip filled with wonderful memories and experiences which will never be forgotten.
When asked what she would tell her friends about this project, Vicky said: "Incredible! You need to see this."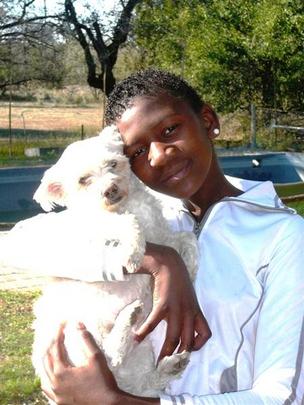 Dear all,
You all have been wonderful supporters of our educational project.
Thanks to your donations Daktari was able to welcome over 100 children for an education week about environment. Because of your great enthusiasm toward our work and your concern about the future of South African children and wildlife we have decided to double our target. We are now trying to reach over 220 children in the next few months. Daktari never stops!!! During school holidays, it wasn't possible to get the children from our two local schools as the teachers were away. There is no holiday for Daktari's team and they decided to take this leave opportunity to invite vulnerable children from a neighbouring orphanage and the children's staff from a next-door farm. This was such an opportunity for them to get out of their normal routine and discover a bit of wildlife. This was all new to them and they went back to the orphanage with lots of stories to tell to their nannies. The children's neighbouring farm's staffs were happy to discover in which environment their parents are working as of course they didn't have a clue about it.
We will invite children from the orphanage and from local staff's again and we thank you to help us to make it possible. Your donations are highly needed and appreciated.
With your help we always feel stronger and stronger and will also go out of our way to honour your support.
Tell us if you are happy with the way we use your donations.
We look forward to hear from you,
Ian and Michele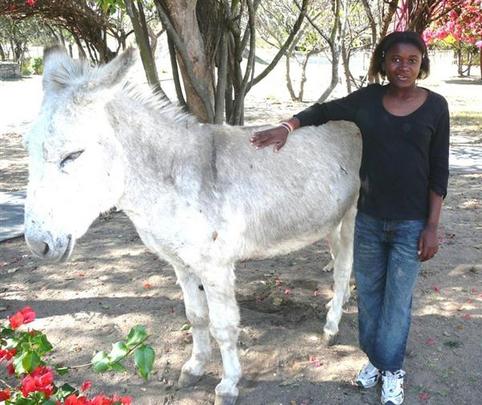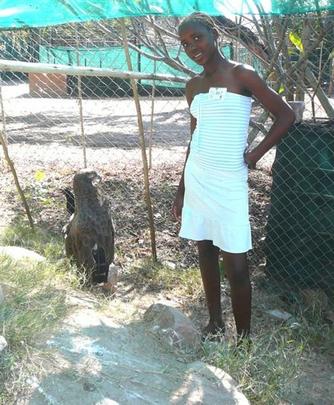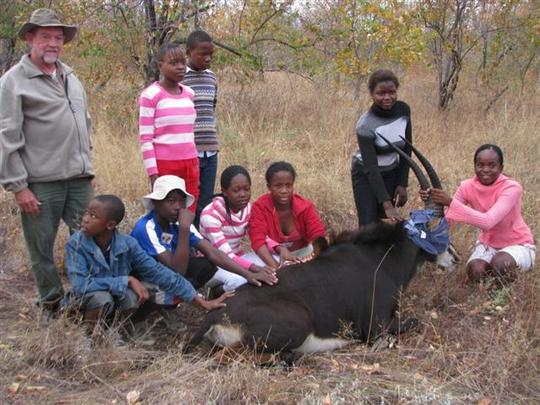 Dear All, Children and Animal lovers.
We thank you for your donation toward the building of the enclosure for our cheetah camp. We haven't started the building as the funds raised are still insufficient. We are safely keeping your contribution on a bank account and hope to start the building as soon as we will reach at least 70% of the total amount needed. Although the children still mention that they preferred animal is a cheetah and that 98 % of them have never seen one, we try to get their attention toward wildlife through other beautiful animals. Last month, our neighbour and our local vet invited Daktari and its children to assist in the darting of a majestic Sable antelope (This was just for veterinary care purpose). What an experience for the children!!! They kept talking about it for the rest of their week at Daktari and we are sure that their parents and family can still hear the story of Precious in her role of Veterinary Assistant.
We are working hard on re-enforcing children's compassion toward animals. Please let us know what you think about it?
We thank you for your support toward the building of a cheetah camp for the education of our children and the protection of the Cheetahs.
We look forward to hear from you,
Ian and Michele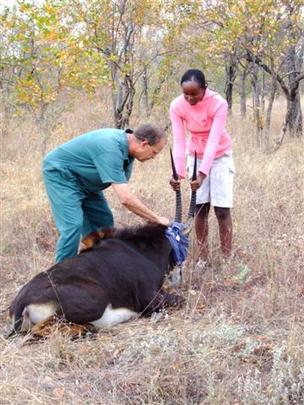 WARNING: Javascript is currently disabled or is not available in your browser. GlobalGiving makes extensive use of Javascript and will not function properly with Javascript disabled.
Please enable Javascript
and refresh this page.