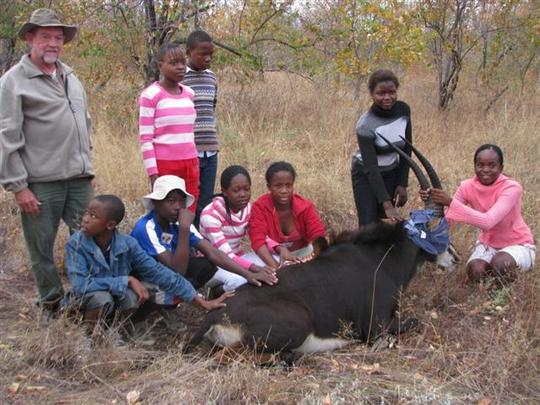 Dear All, Children and Animal lovers.
We thank you for your donation toward the building of the enclosure for our cheetah camp. We haven't started the building as the funds raised are still insufficient. We are safely keeping your contribution on a bank account and hope to start the building as soon as we will reach at least 70% of the total amount needed. Although the children still mention that they preferred animal is a cheetah and that 98 % of them have never seen one, we try to get their attention toward wildlife through other beautiful animals. Last month, our neighbour and our local vet invited Daktari and its children to assist in the darting of a majestic Sable antelope (This was just for veterinary care purpose). What an experience for the children!!! They kept talking about it for the rest of their week at Daktari and we are sure that their parents and family can still hear the story of Precious in her role of Veterinary Assistant.
We are working hard on re-enforcing children's compassion toward animals. Please let us know what you think about it?
We thank you for your support toward the building of a cheetah camp for the education of our children and the protection of the Cheetahs.
We look forward to hear from you,
Ian and Michele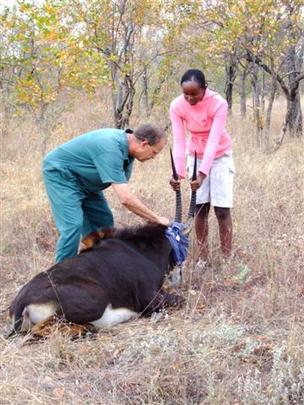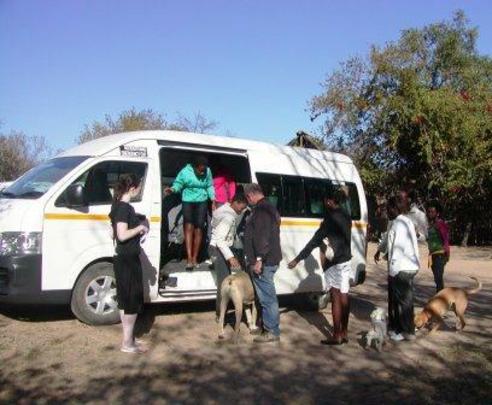 Dear All,
You've all heard about our urgent need of a vehicle to safely transport the underprivileged children from their home to Daktari. As we couldn't carry on the project without a safe and legal vehicle to pick up and drop off the children we had to make numerous plans to purchase a vehicle on a loan. This wasn't easy but we made it!!!
We are now very happy to have a beautiful Toyota Quantum and can carry on the good work. The police have nothing to say anymore when they stop us on the road and we even think they are jealous and surprised by the way Daktari always manage to find solutions even when they are so difficult to get over. Thanks to our great supporters.
Unfortunately the loan to pay every month is affecting our monthly expenses very badly and we need every donation, even as little as 10 $ to refund the price of the car.
Tell us what you think of our car. We are so proud of it!!!!
We thank you for your continued support.
Have a nice summer holiday
Ian and Michele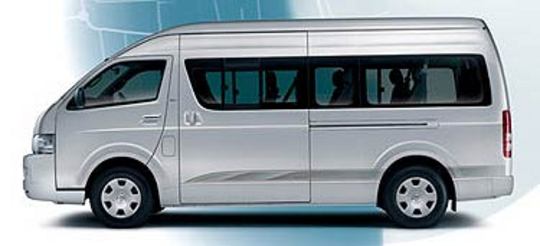 In august 2008 Daktari bought a Chana 10 seater vehicle to safely transport the children to and from their village. Unfortunately recently we discovered the vehicle is not registered as a 10 seater but only as a 2 seater. The business that sold us the vehicle has since closed down and we cannot be refunded or have the vehicle legally changed!!! It is now vital that we get a 10 seater or more vehicle that is legal to transport the children and volunteers every week. This is why we are urgently requesting assistance from the generous supporters of Global Giving to at least find sufficient funds for us to pay a deposit to purchase a suitable vehicle.
WARNING: Javascript is currently disabled or is not available in your browser. GlobalGiving makes extensive use of Javascript and will not function properly with Javascript disabled.
Please enable Javascript
and refresh this page.