The year has been very busy for Daktari. We started the year welcoming the grade 8 children from two local schools. There were no school holidays for Daktari Bush School and we decided to work non stop, even during the soccer world cup event and the building of our new predator camp. We are, and have been, very determined to achieve what you and us believe in : Educating as many children as possible - because the future of our environment depends on our children. The success of our teaching programme is spreading over the community and we have been asked on numerous occasions to welcome children from other schools. So we did !!! When we finished all the grade 8 from Ramatau and Lepono schools, positive contacts were made with three new schools, and we have started taking their children as well. We will have reached, by the end of the year, more than 1500 children! And this all in the past five years! We have given all of these children the experience of a lifetime, and created in them an awareness of caring for wildlife and environment.
Animals have also been a part of this success. Recently we hand raised an orphan Nyala that was re-introduced into the wild. A baby donkey was born, a baby bushbaby is taken care of by our volunteers and older bushbaby (Chico), Shiloweni our leopard has calmed down a lot and settled nicely in his enclosure. All of us, volunteers, donors, children and staff are really making an impact on the future of our environment.
We still need your generosity to help with the repayment of the vehicle we had to buy to safely transport the children and we thank you for your tremendous support. Without you, Daktari wouldn't exist and survive.
We wish you a Merry Christmas and look forward to hear from you.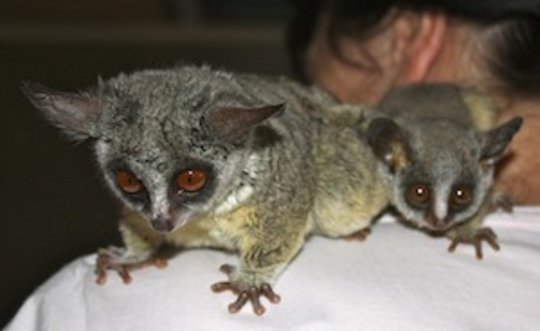 Links:
We are sure that many of you were very excited to follow the soccer world cup that was held in South Africa. It didn't perturb Daktari's work as we are too far from the places where the events took places and no children missed the Daktari Bush School programme. Every Wednesday, the Daktari children are invited by our neighbouring game lodge, Makalali, where the children are taken on a tour. The local staff, organising this tour, are taking the children in each department of the lodge where they can see what a lodge is and what job opportunity they can get in a private game reserve. This is to encourage them to protect the environment and wild animals attracting many tourists staying in private game reserves and therefore creating employment. This is a highlight in term of education for the children as most of them don't know what a private game reserve and a tourist are. On their way back, lots of the children often express their desire to become ranger, chef or mechanic in a game reserve. We are proud to give them the chance to discover different job opportunities that are accessible to them on their door step. They are also sometime lucky to spot a cheetah, a lion or an elephant while driving through the reserve. .Thanks to Makalali Game Reserve to offer this opportunity to our local children.
The mini bus, again, is indispensable to take the children to Makalali game reserve and we wouldn't be able to operate without this vehicle. The repayment of the loan is still very high and we need urgent fund to reduce this cost which badly affecting our budget and development.
We thank you for your support and encourage your participation to our mission by making a donation toward the cost of our vehicle.
Have a lovely day,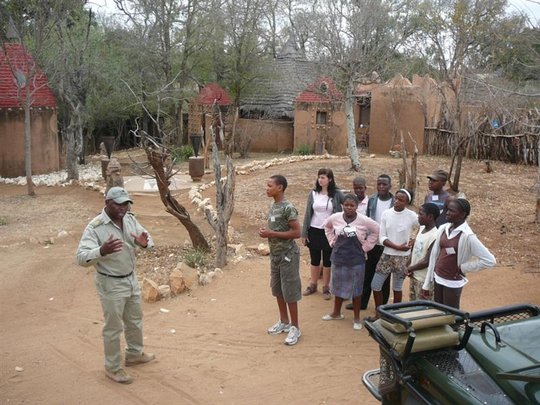 End of June Daktari was asked by the Karongwe Conservancy to take care of Shiloweni, a leopard who couldn't be rehabilitated into the wild. Shiloweni is a full grown leopard and has no fear for human. This is why he was captured initially when it has been found out that he also had a problem with his canines which had to be removed. An attempt to rehabilitation was done but unfortunately, Shiloweni was losing condition as, without his teeth, he couldn't protect his prey and himself from other predator. He was also found roaming too close to habitation, putting the lives of people in danger. Unfortunately, Shiloweni had to be kept in an enclosure for the rest of his life and Daktari was offered to take care of him while educating the local children about wildlife. The first days were a bit stressful for Daktari, the children and the leopard. It took all of us a little while to adapt to each other but we like to think that Shiloweni is now very comfortable and the children enjoy watching his daily feeding.
We thank you all for your continued support toward education and care of wild animals. Your donation is always a great help and we appreciate to have you by our side. Do not hesitate to contact us directly if you have any question about our project, we will always be happy to be in touch with you.
Have a lovely day,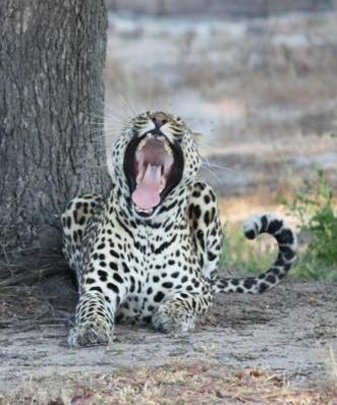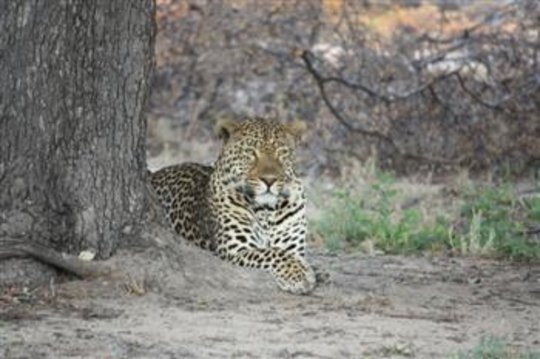 Links:
WARNING: Javascript is currently disabled or is not available in your browser. GlobalGiving makes extensive use of Javascript and will not function properly with Javascript disabled.
Please enable Javascript
and refresh this page.