The year has been very busy for Daktari. We started the year welcoming the grade 8 children from two local schools. There were no school holidays for Daktari Bush School and we decided to work non stop, even during the soccer world cup event and the building of our new predator camp. We are, and have been, very determined to achieve what you and us believe in : Educating as many children as possible - because the future of our environment depends on our children. The success of our teaching programme is spreading over the community and we have been asked on numerous occasions to welcome children from other schools. So we did !!! When we finished all the grade 8 from Ramatau and Lepono schools, positive contacts were made with three new schools, and we have started taking their children as well. We will have reached, by the end of the year, more than 1500 children! And this all in the past five years! We have given all of these children the experience of a lifetime, and created in them an awareness of caring for wildlife and environment.
Animals have also been a part of this success. Recently we hand raised an orphan Nyala that was re-introduced into the wild. A baby donkey was born, a baby bushbaby is taken care of by our volunteers and older bushbaby (Chico), Shiloweni our leopard has calmed down a lot and settled nicely in his enclosure. All of us, volunteers, donors, children and staff are really making an impact on the future of our environment.
We still need your generosity to help with the repayment of the vehicle we had to buy to safely transport the children and we thank you for your tremendous support. Without you, Daktari wouldn't exist and survive.
We wish you a Merry Christmas and look forward to hear from you.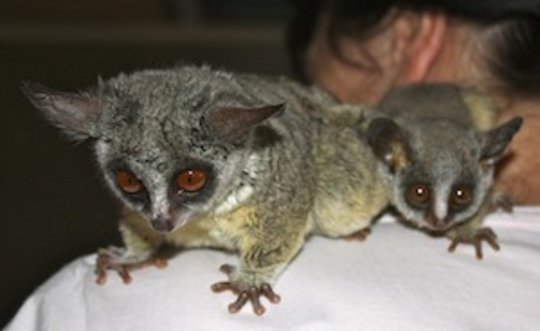 Links: