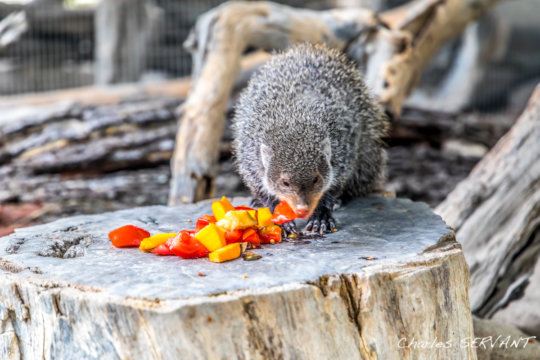 First of all, we hope that you and your family are keeping well during this crisis, and our thoughts go towards who has been impacted by the virus.
Despite being in lockdown since March 27, DAKTARI still puts the well-being of the animals first and this is how we do it:
- During this period, everyone left at DAKTARI, whether it is staff, volunteers or office people, is helping out to make sure animals are keeping well.
- We sent all our staff home when the lockdown started, however our Animal Manager Johnson stayed to run our Wildlife Orphanage. Together with the few people left at DAKTARI, they take care of the animals daily. They do the morning and afternoon "stabling", which is feeding the animals and sweeping their enclosures.
- Big cleans of the enclosures are carried on as usual once per week. This is extremely important as this is when we desinfect fully the enclosures, check on the fences and gates and make sure the animals are safe and healthy.
- These difficult times have a bright side: they allow us to have even more time for animal enrichment! Every day, we collect fresh branches and leaves to put in various enclosures, we stuff boxes with hay, worms and other treats to give to some animals, and we even made an Easter-themed enrichment! Animals are always very excited about it and they loved it.
- On a sad note, one of our dassie called Big boy passed away last week. After being attacked and injured by other dassies, we took care of its injuries and put him in a seperate enclosure where he could recover. Unfortunately, despite Michele's love and care, he did not survive and is now resting in peace in our animal cemetery.
- We are planning to release three squirrels that we handraised in the next days, as they are now big enough to live in the wild and to climb trees. We will miss them but we might still see them around the farm!
The wildlife orphanage is currently our biggest source of expense, as we still have to feed the animals and provide care even if we do not have any income from volunteers. We cannot emphazise enough how grateful we are for your support and help during these difficult times.
Any donation we receive makes a tremendous impact in our budget and relieve a bit of the stress we are currently going through.
Thank you and stay safe!