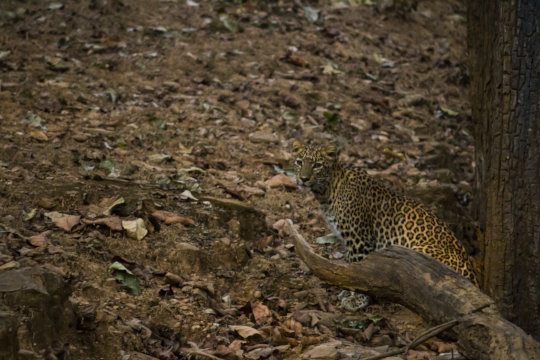 Dear Patron,
Hope you have been well.
First of all, thank you so much for your generous support towards our cause. In the reporting period, we provided ex-gratia support to the families of two frontline forest staff who unfortunately succumbed to animal attacks while on duty.
The frontline forest staff are on a constant vigilance to protect India's forests and wildlife. Their job however is not easy. Attacks by wild animals, confrontation with poachers and accidents on duty often result in serious injuries and even death. To boost their morale and provide support to their families, Wildlife Trust of India pioneered a 'supplementary accident assurance scheme' in 2001. Through this scheme, we have been providing immediate ex-gratia (INR 1, 00, 000 or about USD 1,327) to the families of deceased or a lesser amount to the injured frontline staff.
On 27th May, 2020, 50 year old, Mr Dhanna lost his life to a leopard attack while on duty. The heat of the summer led him and his two other colleagues to sleep outside in the open. This was when Mr. Dhanna was attacked by the leopard. He was serving as a watchman for the last 25 years in the Matkuli range of the Satpura Tiger Reserve. He is survived by his wife and three children who were his dependents. WTI provided supplementary accident insurance of INR 1, 00, 000/- to the family as a support during this difficult time. Mr Dhanna was an excellent ranger and was brilliant at identifying tiger pug marks. He will be missed by his team for his profound knowledge, experience and team spirit.
In another incident, Mr. Bindeshwar, who was serving as a Range Officer in Panna Tiger Reserve, passed away on 14th August, 2020, after being attacked by an elephant. At the time of the attack, Mr. Bindeshwar was taking part in an operation to locate a tigress, whose collar had to be inspected. Mr Bindeshwar was trying to hand over a wireless handset to one of the staff who was sitting on top of a kumki elephant. The elephant however suddenly attacked Mr Bindeshwar. Despite all efforts to save him, he unfortunately succumbed to his injuries. Mr. Bindeshwar is survived by his wife and a 22 year old son. WTI provided ex-gratia support of INR 1, 00, 000/- to his wife. Mr. Bindeshwar was a diligent officer working on Tiger reintroduction in Panna Tiger Reserve for the past eight years, and took part in tiger monitoring, tranquilising and rescue operations.
That's all for today's updates. Thank you once again for your support. We will keep sharing similar updates with you. Till then stay safe and take care.
Warm regards,
Team WTI