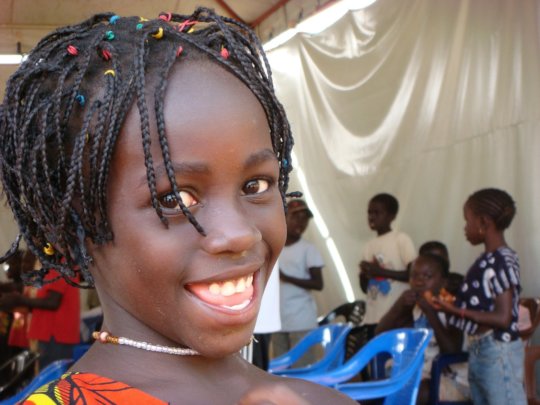 According to the World Bank, "progress has been made over the last few decades in ending child marriage and increasing access to education for both girls and boys. Government initiatives such as the Fee-Free Basic Education Policy should help improve outcomes for girls. Yet the rate of progress towards reducing child marriage and improving educational attainment at the secondary level is too slow to enable Tanzania to achieve the Sustainable Development Goals. Compared to other East and Southern African countries, adolescent girls in Tanzania continue to fare poorly. Much more can be done to unleash the benefits from investing in girls.
The 11th Tanzania Economic Update shows that girls' educational attainment, child marriage, and early childbearing are all closely related. Once a girl is married, it is very difficult for her to remain in school. Indeed, less than 1% of girls aged 15-19 are both in school and married. Conversely, keeping girls in school is probably the best way to reduce child marriage and, indirectly, early childbearing, since child marriage is the likely cause of about two thirds of all instances of early childbearing. Ending child marriage and achieving universal secondary completion for girls could reduce fertility rates nationally by more than one fourth, thereby contributing to reducing population growth and improving standards of living through a higher gross domestic product per capita."
Girls in urban areas of Tanzania were eight times more likely to finish secondary education than girls in rural areas. In this light, AID is determined to change the narrative by helping to create an education infrastructure needed to make a meaningful difference in the lives of girls in the country.
It is agaist this backdrom that AID continues to provide tuition fees, school uniforms, shoes, books to primary and secondary school girls in the Arusha rural community in Tanzania.
Funds raised through the GlobalGiving platform helped us provide additional books and other school supplies for 20 primary school girls. It is still clear that nearly half (47%) of primary school aged girls are not attending school.
We say a big thank you to our partners and friends who donated their hard-earned cash towards this project. Through your generous support, you are impacting the lives of young girls in Arusha, Tanzania. Thank you!