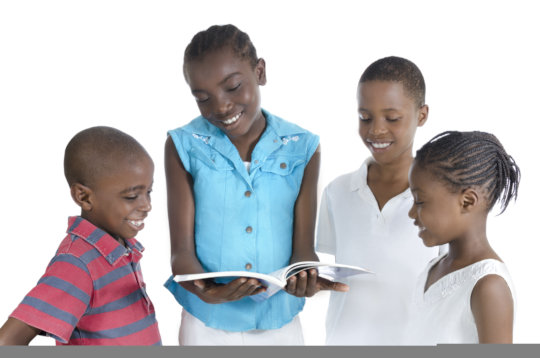 Education has no substitute, one is either educated or not. As an advocacy and development-oriented organization, the Advocacy Initiative for Development's commitment and work around education and its related issues remain a priority. As a very vital component to a nation's sustainable growth, we believe it must be embraced by all.
The 11th Tanzania Economic Update shows that girls' educational attainment, child marriage, and early childbearing are all closely related. Once a girl is married, it is very difficult for her to remain in school. Indeed, less than 1% of girls aged 15-19 are both in school and married. Conversely, keeping girls in school is probably the best way to reduce child marriage and, indirectly, early childbearing, since child marriage is the likely cause of about two-thirds of all instances of early childbearing. Ending child marriage and achieving universal secondary completion for girls could reduce fertility rates nationally by more than one fourth, thereby contributing to reducing population growth and improving standards of living through a higher gross domestic product per capita."
It is against this background that AID continues to provide support to both primary and secondary school children, especially the Girl Child. Funds raised on the GlobalGiving platform enabled the organization to provide support to cover lunch, school uniforms, and books to 20 children in Njiro, Arusha.
We are so grateful to our partners and friends who continue to donate their hard-earned cash towards this project. Through your generous support, you are impacting the lives of children, especially the Girl Child in Arusha, Tanzania.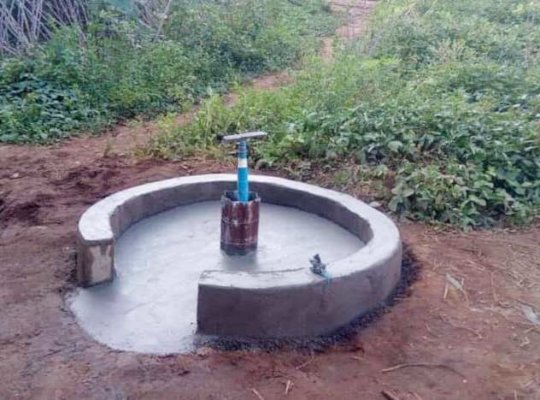 In Sierra Leone, only 57% of the country's population has access to safe drinking water. 30% of all schools are without running water and 14% of all under 5 child deaths are due to diarrhea and other water-related illnesses. Women and girls are particularly affected by spending time and energy on water collection on a daily basis.
AID Sierra Leone uses low-cost Water Self-Supply technologies to providing safe drinking water in rural communities in the country which includes a wide range of low-cost options such as hand-drilled wells, rainwater harvesting systems, etc. With the generous support of partners and friends, we constructed a water point for a community of about 150 people.
The organization has been engaging these communities in sensitization drive via face-to-face, radio, and TV on the importance of the wells constructed and how they can manage it well to ensure ownership for sustainability.
We are grateful for the partners and friends who donated their hard-earned cash towards this project via the GlobalGiving platform. Please be rest assured that through your generous support, you're positively impacting lives and communities.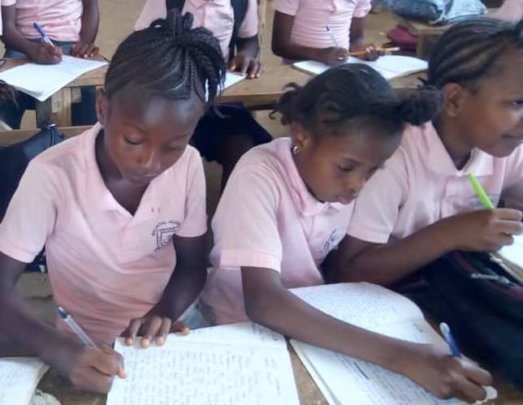 According to UNICEF, Girls, the poorest children, children with disabilities and children living in underserved communities in Tanzania are most vulnerable to dropping out of school or never going to school. Early marriage and pregnancy keep girls out of school. Adolescent pregnancy led to almost 3,700 girls dropping out of primary and secondary education in 2016. More than one third of all girls are married by the age of 18, but girls from poor families are twice as likely to be married early than girls from wealthier homes.
Girls in urban areas of Tanzania were eight times more likely to finish secondary education than girls in rural areas. In this light, AID is determined to change the narrative by helping to create an education infrastructure needed to make a meaningful difference in the lives of girls in rural communities across the country.
Funds raised through the GlobalGiving platform helped us provide additional books and other school supplies for 10 primary and 10 secondary school girls. It is still clear that nearly half (47%) of primary school aged girls are not attending school.
We continue to thank our partners and friends who continue to donate their hard-earned cash towards this project. Through your generous support, you are impacting the lives of young girls in Arusha, Tanzania.
WARNING: Javascript is currently disabled or is not available in your browser. GlobalGiving makes extensive use of Javascript and will not function properly with Javascript disabled.
Please enable Javascript
and refresh this page.