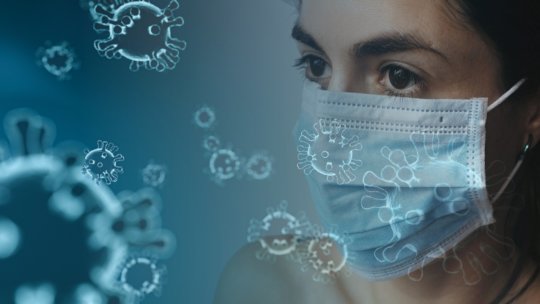 At the time when we initially launched this project page, there were about 96,400 confirmed cases and 1,560 deaths. Currently, there are over 210, 000 confirmed cases with 12,445 deaths in the country and the numbers keep rising in an alarming fashion.
The organization continues to raise awareness on the prevention and spread of the COVID-19 diseases and help to reduce panicking and disinformation caused by the spread of the disease, thanks to the generous support of friends and partners on the GlobalGiving platform.
The Advocacy Initiative for Development (AID) Egypt team is grateful for all the support and contributions we've received towards this project. We say a big thank you and we look forward to your continued support. Together, we're making a difference in the fight against COVID-19 in Egypt.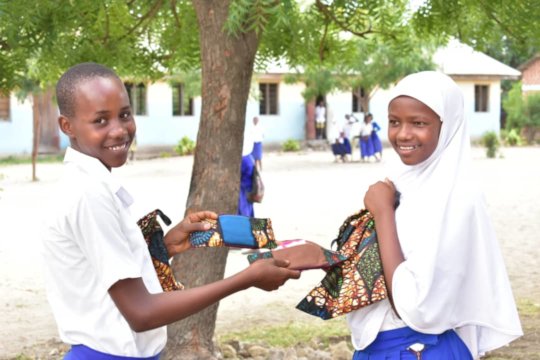 Female students in the communities we serve face great challenges in terms of hygiene and sanitation. Many schools in rural areas in Tanzania have insufficient numbers of latrines, which are often poorly designed and maintained. For girls who are menstruating, these problems compound the difficulties posed by the inability to afford sanitary pads as well as cultural taboos around menstruation. As a result, many girls miss on average four days of school every month which is over a month in a year.
We know how challenging it is for poor families to provide sanitary pads for their girls in ensuring that they go to school with confidence when menstruating. To help tackle such challenges, the organization opted to provide reusable sanitary pads which are more compelling to the girls because it is hygienically approved, affordable, high-quality, and reusable.
The organization recently distributed reusable sanitary pads to over 200 girls in three different schools and we would like to express our sincere thanks and appreciation to our partners and friends who donated their hard-earned cash through the GlobalGiving platform in making this happen.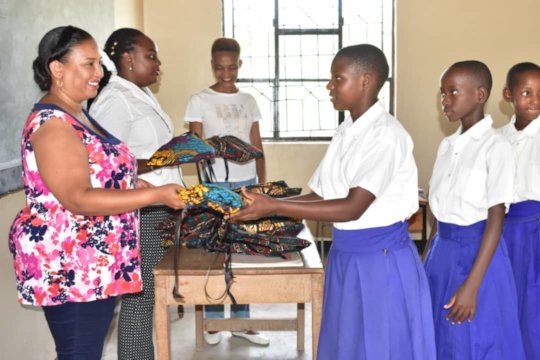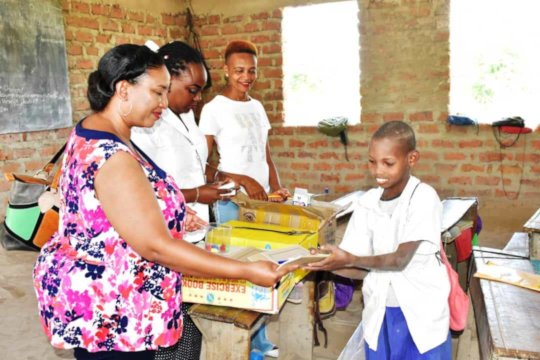 According to the 11th Tanzania Economic Update, girls' educational attainment, child marriage, and early childbearing are all closely related. Once a girl is married, it is very difficult for her to remain in school. Indeed, less than 1% of girls aged 15-19 are both in school and married. Conversely, keeping girls in school is probably the best way to reduce child marriage and, indirectly, early childbearing, since child marriage is the likely cause of about two-thirds of all instances of early childbearing. Ending child marriage and achieving universal secondary completion for girls could reduce fertility rates nationally by more than one fourth, thereby contributing to reducing population growth and improving standards of living through a higher gross domestic product per capita."
Education has no substitute, one is either educated or not. As an advocacy and development-oriented organization, the Advocacy Initiative for Development's commitment and work around education and its related issues remain a priority. As a very vital component of a nation's sustainable growth, we believe it must be embraced by all.
It is against this background that AID Tanzania continues to provide support to both primary and secondary school children, especially the Girl Child.
Funds raised on the GlobalGiving platform and other sources during the current report circle enabled the organization to provide additional support to over 100 primary school girls with assorted school items including books, pens, etc.
To our partners and friends who continue to donate their hard-earned cash towards this project, we say a big thank you. Through your generous support, you are impacting the lives of children, especially the Girl Child in Tanzania.
WARNING: Javascript is currently disabled or is not available in your browser. GlobalGiving makes extensive use of Javascript and will not function properly with Javascript disabled.
Please enable Javascript
and refresh this page.