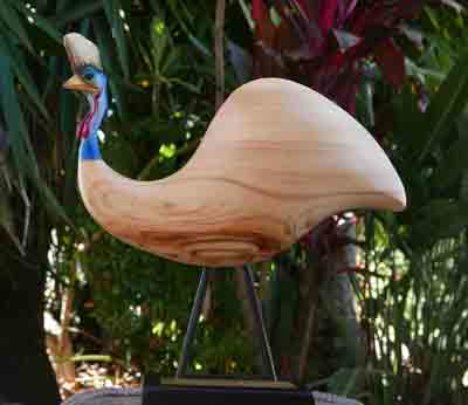 Thanks to you, Rainforest Rescue has been able to continue its work to protect and restore important habitat for the Southern Cassowary.
At this year's annual Wet Tropics Management Authority Cassowary Award event, Rainforest Rescue was awarded the prestigious Thorsborne Award for Community Conservation and Rehabilitation sponsored by Queensland Parks And Wildlife Service.
The Cassowary Awards were established in 1999 in recognition of outstanding contributions to the improvement of the Wet Tropics World Heritage Area's natural values, including the protection and rehabilitation of flora, fauna and other natural landscape elements in the area.
Together with their family of rainforest supporters and conservation partners, Rainforest Rescue have, to date, purchased 30 properties in the Daintree and planted over 100,000 trees, creating protected habitat and connectivity corridors for animals like the endangered Cassowary.
Rainforest Rescue is honoured to be the recipient of such an Award, and values all the people who contribute to making their work a success.
Again, from all the team at Rainforest Rescue, we send our sincere thanks to you today for your ongoing care and commitment. Your generous support not only helps to create and restore vital connectivity corridors for species like the Southern Cassowary, but also helps to protect this very special, vulnerable area of tropical rainforest forever. We share this award with you!