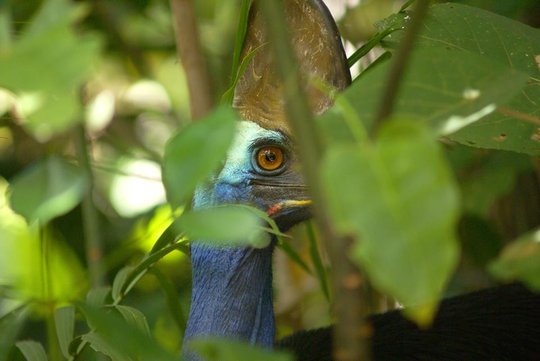 Dear Friends,
It has been a terribly rough start to 2012 for the Endangered Southern Cassowary. There have already been four deaths reported as well as the orphaning of a Cassowary chick. Nowhere is the Cassowary more in danger of being struck down by a car or mauled by a domestic dog than in the Cassowary Coast area of Tropical North Queensland, just south of the city of Cairns. Many areas such as Mission Beach, Garners Beach, Tully, Etty Bay and more provide invaluable habitat for many adult Cassowary and their young. This is a major Cassowary Hotspot and increased development (some of it massive in scale) in and around Mission Beach has taken a humongous toll on the Cassowary and its habitat, Low-Lying Tropical Rainforest. Now, the Mission Beach Cassowaries are in a tailspin. Most of this World Heritage valued rainforest doesn't have protected status so it is up to Rainforest Rescue, local organizations, the community and our international friends and partner organizations to save the Mission Beach Cassowaries (as well as Cassowary throughout Tropical North Queensland) and its habitat forever. Yes--it is literally up to all of us.
Not that anyone who works day in and day out with the Southern Cassowary needs a wake-up call, but four Cassowary deaths already this year, is indeed alarming. The Mission Beach area was hit not too long ago with a Category 5 strength cyclone last February and the Cassowary is still suffering in the aftermath. Its habitat has been stripped of some of its main food sources (fruit from rainforest trees) and so the Cassowary has been forced to forage for food beyond its normal habitat more often than not--leading it onto the roads and into people's backyards where cars and dogs are causing havoc.
The good news friends is that Rainforest Rescue has a plan, developed along with the local community, to restore critical Mission Beach Cassowary (Wildlife) Corridors which will provide habitat, food and safe passage for generations of Cassowary to come. Together, with your help, we can plant 10,000 (or more) rainforest trees in the degraded corridors by early April. Each tree cost $10. May we count on you to help us save the last of the Mission Beach Cassowaries? The Cassowary needs the rainforest and the rainforest needs the Cassowary, and Man needs both for environmental and medicinal purposes. We also need to preserve ancient flora and fauna for future generations and the Cassowary plays a major role in managing this dynamic ecosystem.
Rainforest Rescue knows what needs to be done. Our strategic approach is in place and now is the time to act. Action "is" the answer and the Cassowary's only hope. Your donations will go straight to work--revegetating the corridors, these lifelines, for the Endangered Southern Cassowary and other wildlife. Seed collection, planting many different varieties of rainforest trees (including fruit trees for food), removing invasive weeds, wildlife fencing and increased signage are just some of the jobs needing funds today.
Finally, Rainforest Rescue would like to thank folks such as Liz Gallie, Paul Toogood, Cynthia Francis, Tony O' Malley, Russell Constable and many others that live in Mission Beach (and the greater Cassowary Coast area) for their activism and their community action. They are on the front lines, helping raise awareness to the Cassowary's plight in the Mission Beach and surrounding area, and taking part in community tracking projects that record Cassowary sightings and other Cassowary behavior. Most of the photos we picked for this Project Update come from them and our new main Project Profile picture, Losing Ground, is from Liz Gallie. Liz even won an award for this great photo last year.
So, thank you friends, donors, organizational and corporate partners and more for all you do. Only a team effort will save the Endangered Southern Cassowary and its mega bio-diverse habitat from extinction and we need the "whole team" with us right now. Again, action is the only chance the Cassowary has and Rainforest Rescue is committed to action. We've been working to save the Cassowary and its habitat since 1998 and we've seen the good that comes from hard work and dedication. Please feel free to contact us anytime with any questions or comments you may have. We encourage participation in this project because this is "our" project, all of ours. We look forward to chatting with you soon!
Cheers,
Paul Medici & the entire Rainforest Rescue Staff
PS We have made some slight revisions to the project and these include the title and the inclusion of Cassowary (Wildlife) Corridors into the body of the text. Just $10 plants one tree in these vital corridors which will provide habitat, food and safe passage for the Endangered Southern Cassowary!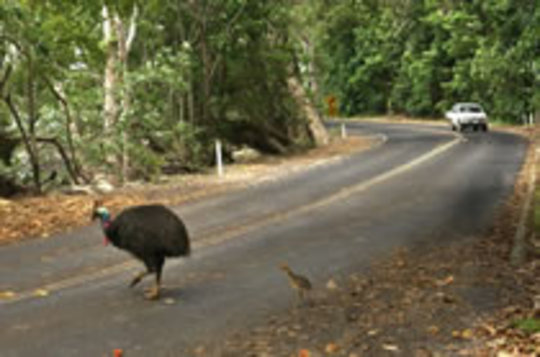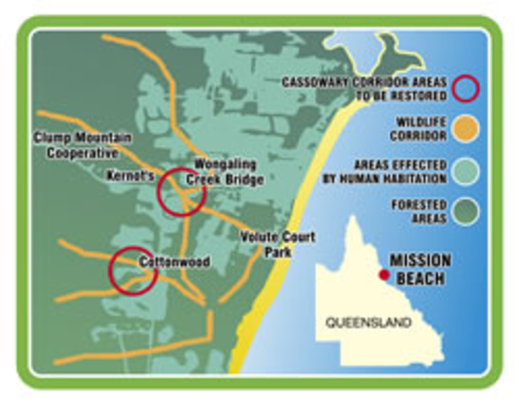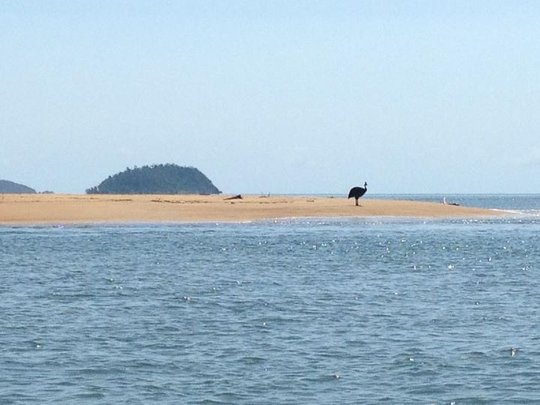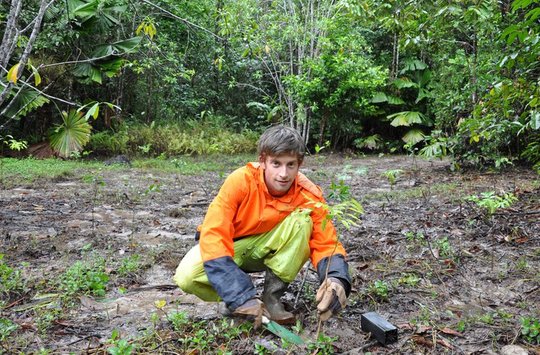 Links: