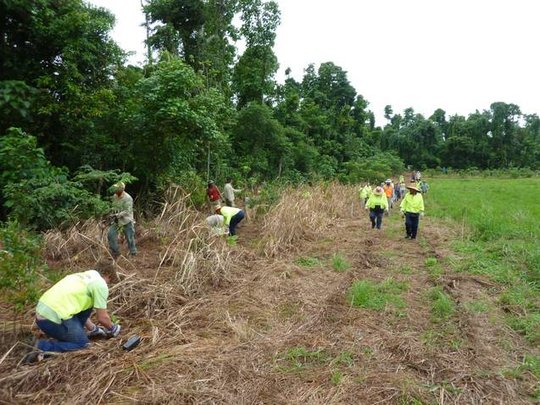 Dear Friends,
On behalf of Rainforest Rescue, I would like to personally thank each and every one of you for your interest and generosity. Your actions and donations are a big reason why Rainforest Rescue is succeeding in its mission. In the past month alone, we (meaning Rainforest Rescue, GlobalGiving Donors and our other Members and Supporters) have succeeded in purchasing and protecting forever "our" 16th Daintree Rainforest property! Together, we have also planted 600 trees in a major Cassowary Corridor in Mission Beach, which is a town in the Cassowary Coast. Mission Beach is a major Cassowary Hotspot and Rainforest Rescue is working closely with great landcare groups and community groups (such as Mission Beach Cassowaries) to protect the Endangered Cassowary and its rainforest habitat.
Please read further on this great success. The posts below highlight why having your support is so very important and special.
http://www.rainforestrescue.org.au/blog/2012/05/02/cassowaries-home-expanded/
http://www.rainforestrescue.org.au/blog/2012/05/22/rainforest-rescue-saves-another-rainforest-block/?utm_source=feedburner&utm_medium=feed&utm_campaign=Feed%3A+RainforestRescueBlog+%28Rainforest+Rescue+Blog%29&utm_content=FeedBurner
I now ask that if the above work inspires you and fills you with a deep sense of pride, that you consider donating once again to this special conservation effort of ours on June 13, which is Bonus Day at GlobalGiving. On June 13, all donations made will be matched at 30% (up to $1,000 per donation) until the $75,000 in available matching funds are depleted. This is a great opportunity to see your donations go even farther and Rainforest Rescue would greatly appreciate the your support. Please note, matching funds are usually depleted by 1:00-2:00 PM so please donate early if you are able to help Rainforest Rescue take advantage of this great opportunity. Bonus Day starts at 12:01 EDT!! More information on Bonus Day can be found on the GlobalGiving website.
Thank you again friends for the action you have taken to help save the Endangered Cassowary and Australia's World Heritage Valued Tropical Rainforest. If you have any questions or comments you would like to share, please contact me at medicipj2@yahoo.com or paul@rainforestrescue.org.au.
Cheers,
Paul Medici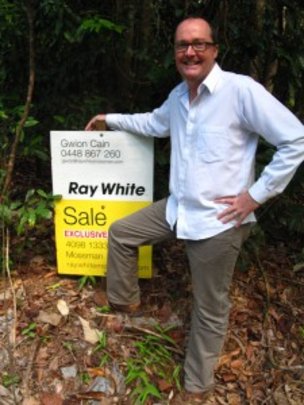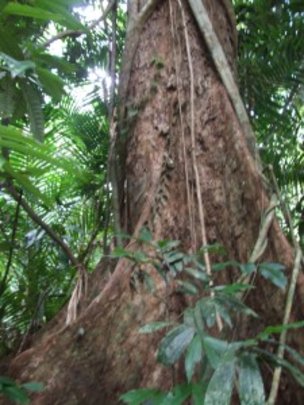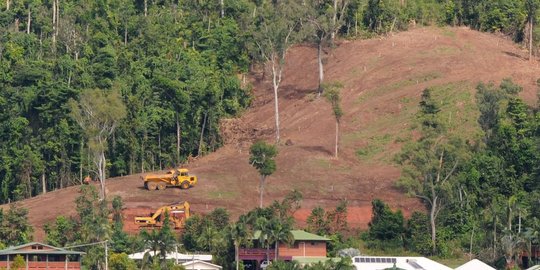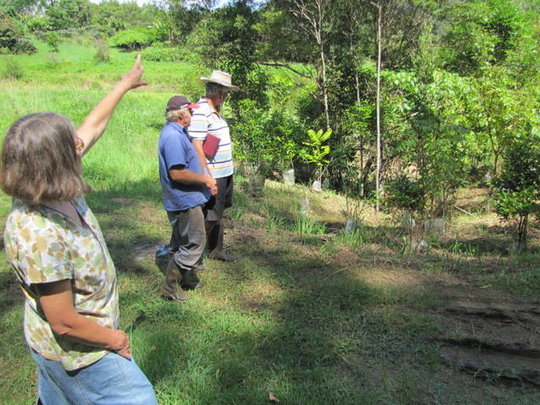 Dear Friends,
Rainforest Rescue has been working with the Madhima Gulgan to implement a range of revegetation and regeneration projects on land located within the Big Scrub (please see our website at www.rainforestrescue.org.au for more information on the Big Scrub). The team has planted 1,620 trees in the project area over January-March period. The trees are all locally propagated for the subtropical rainforest and a stand of koala food trees were put in to add to an existing koala corridor. Unfortunately, Koala's have just been listed as 'vulnerable to extinction' in Queensland, New South Wales and Australia's Capital Territory under national environmental law.
Rainforest Rescue has also been busy preparing for the annual Big Scrub Rainforest Day event. Co-founded by Rainforest Rescue with the Big Scrub Rainforest Landcare Group, the Big Scrub Rainforest Day has grown to become Australia's largest annual landcare education event. People travel from all over southeast Queensland, northern New South Wales and beyond to join the festivities and discover practical ways they can help the environment. Here is a link to a video capturing some of the highlights of last year's event-- http://www.youtube.com/watch?v=ZekCe37AI4E
***Site preparation, supervision of tree planters and maintenance will be undertaken by the Madhima Gulgan Aboriginal Association's Bush Regeneration Team***
Thank you for your support friends! We look forward to your continued interest and help, and hope that you may be able to help Rainforest Rescue further by forwarding our project around to friends via Facebook, Twitter and so on. Every little bit helps!!
Cheers,
Paul Medici, US & UK Project Development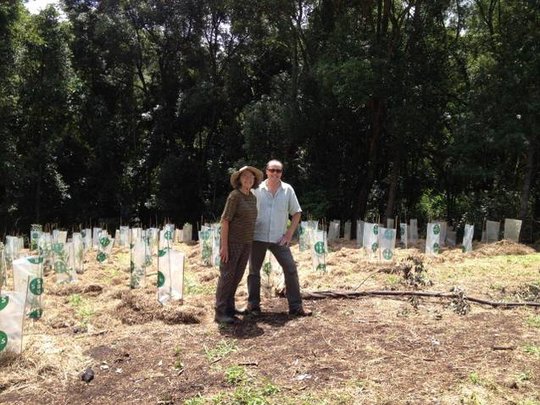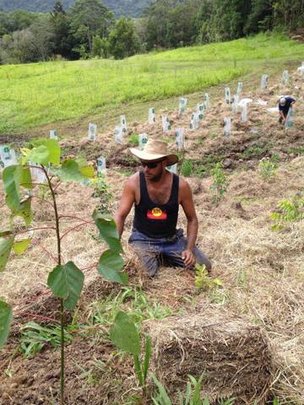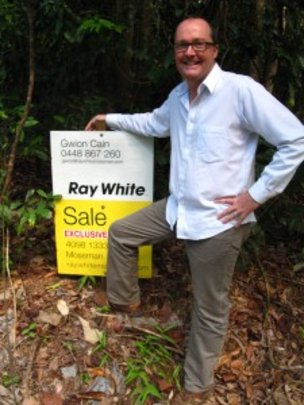 Dear Friends,
A quote from Rainforest Rescue CEO, Kelvin Davies, "We are now the owners of Lot 82 Rosewood Rd. Settlement on the property purchase occurred on Wednesday!"
Thanks to wonderful donors like you, Rainforest Rescue has been able to purchase and protect forever TWO critical blocks of World Heritage Valued rainforest in the Daintree Rainforest, Lot 82 and Lot 83 Rosewood Rd. Thank you!
Also this year, 2,600 trees have been planted on the Cassowary Conservation Reserve over the months February – April 2012 in the Daintree Rainforest. We are now planning a community and corporate tree planting event for May 27 and a great number of trees will be planted on this day.
I wanted to end this report with a link to a very important message and a very special vision being brought forth by Rainforest Rescue. The future of the Daintree Rainforest (and invaluable ecosystems around the world) is in OUR hands. There's no one person more important in this conservation crusade than you. Each of us has the power to spread a message, talk with a friend and put our convictions into action. That's how we save a rainforest and this is why we report back to wonderful supporters such as yourselves-- http://www.rainforestrescue.org.au/Protect_Rainforest_Forever.html
Cheers and please do drop us a line with any questions or concerns you might have. We would love to hear from you!
Paul Medici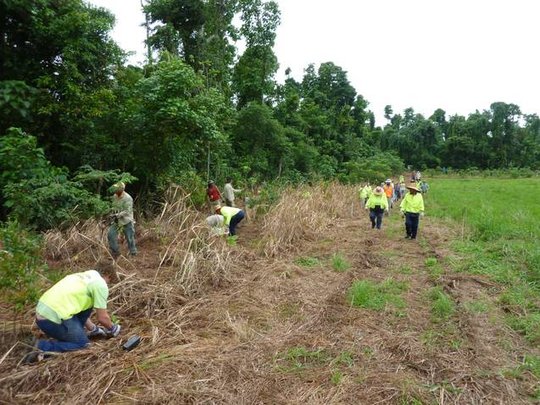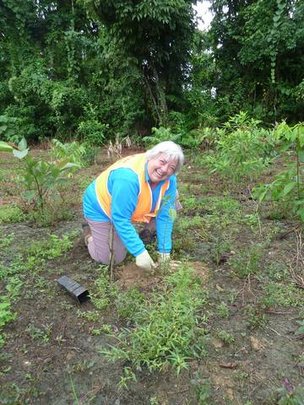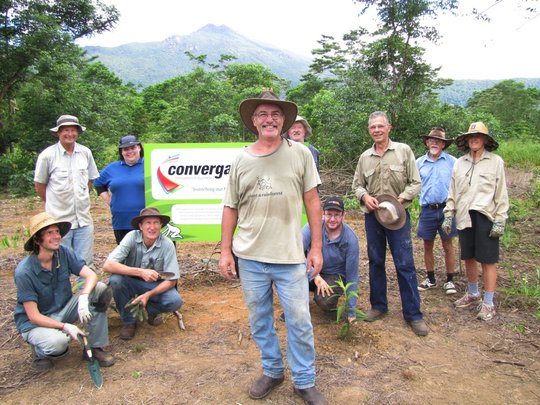 WARNING: Javascript is currently disabled or is not available in your browser. GlobalGiving makes extensive use of Javascript and will not function properly with Javascript disabled.
Please enable Javascript
and refresh this page.