Lot 46 lies in the heart of the Daintree lowland rainforest in Tropical North Queensland, Australia. This ancient and unique rainforest sits between the Wet Tropics and Great Barrier Reef World Heritage Areas.
In the early 1980's a large area in the heart of the Daintree lowland rainforest was subdivided and opened up for land development. Rainforest Rescue is working in partnership with local communities, environmental organizations, and supporters such as yourself to buy-back, re-forest and protect properties with Nature Refuge covenants – protecting the rainforest forever.
Since our last report in November work has continued to conserve and enhance the 67 acres of Lot 46. As the new CEO of Rainforest Rescue I toured our rainforest properties with Joe our Daintree land manager and Adrian our nursery manager. At Lot 46 I was amazed with the speed of reforestation. I've never seen such quick regrowth, with newly planted trees growing about 8 inches a month! Trees planted when we first started reforestation of the property are now 15-20 feet tall and creating a great rainforest canopy.
In December the 'wet' season started with very hot and unusually dry days, reaching over 100 Fahrenheit in the shade. This was followed by heavy deluges of rain which made it hard working conditions for the team. To cope with the conditions Joe and the team have been starting work before 6am so any heavy planting or digging can be done before it gets too hot.
The unique biodiversity of the area is being protected by the collection of seeds from local native trees which are then propagation at our Daintree native nursery. We've collected and replanted over 44,000 trees at Lot 46 comprising over 200 different species grown from locally collected seeds!
In December a four-wheel drive was driven onto Lot 46 from an adjacent track to the north. The vehicle broke through vegetation into a newly planted area and did a fair bit of damage. Luckily the young trees are pretty resilient and we didn't have to do too much replanting. To stop this from happening again we've dug in some tree stumps to block vehicular access between the trees lining the track. We're also looking into ways of creating bollards from recycled/reused tires, following the swords to ploughshares principle.
Your support in helping us protect this very special place is genuinely appreciated by myself and the rest of the team at Rainforest Rescue. With your help we can save this exceptional piece of rainforest for future generations.
Thank you for helping us Protect Rainforest Forever.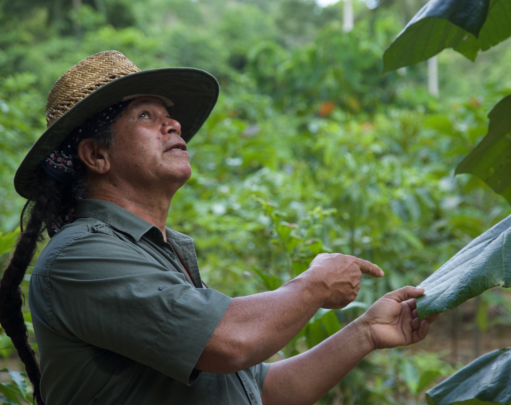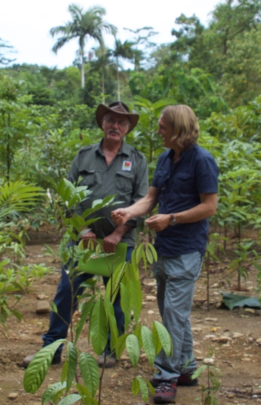 Links: