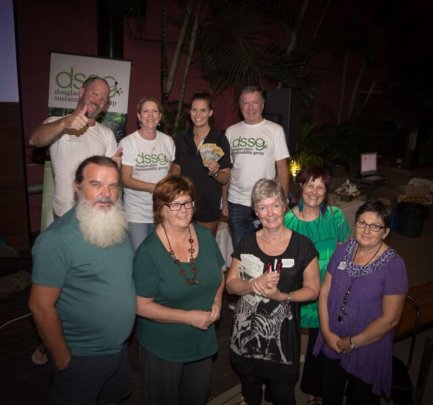 Lot 38 - An Important Conservation Outcome & Tribute to a Daintree Protector
Thanks to your support, Rainforest Rescue can announce that after our recent update of putting a deposit down on Lot 38, Cape Tribulation Road, we have now officially purchased this important property.
Lot 38 is of immense value as it completes a wildlife corridor between Swamp Forest Nature Reserve and Daintree National Park via another Rainforest Rescue property.
Your support has seen not only a large conservation outcome achieved, but you have also helped create a fitting memorial to true Daintree Protector. A man by the name of Chris Bennett, who recently passed away, played a pivotal role in the protection and on-going conservation of the Daintree Rainforest.
Chris helped to buy more than six hectares of land linking Alexandra Range to the Bailey's Creek catchment. This kept the land from being developed and created linkages for wildlife, including endangered cassowaries and tree kangaroos. Named the Baralba Wildlife Corridor Nature Refuge, the land was 'gifted' to Rainforest Rescue in 2009.
After Chris' passing, a local group called the Douglas Shire Sustainability Group held a Trivia Night to raise funds towards Lot 38. Thanks to the additional funds raised through your support, Rainforest Rescue was then able to purchase this property.
In honour of Chris' commitment to the protection of the Daintree Rainforest, Lot 38 will be called The Chris Bennett Nature Reserve.
Thank you from all of us at Rainforest Rescue in achieving a very special conservational outcome - and honoring a truly remarkable man.
Thank you for helping us Protect Rainforest Forever.