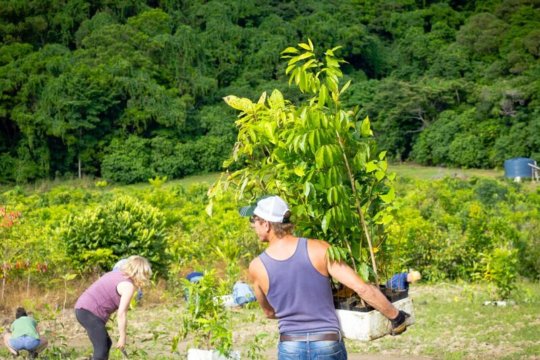 The last few months have marked one of Rainforest Rescue's busiest periods to date. We have welcomed a new Daintree Ranger, Basil Byrne, to help Joe and the many volunteers keep the Rainforest Rescue Native Nursery powering at its strongest.
As a result of this increased on the ground activity, ten's of thousands of rainforest seedlings have now been grown and continually cared for at the Nursery. Add to that over 5,000 seedling holes dug by the team on properties in urgent need of restoration.
All of this preparation came in anticipation of the annual 'Plant a Rainforest' weekend. Over 50 volunteers from around the nation and as far ashore as the United States, came together to fill 2,000 of these holes with Nursery propagated rainforest trees. By planting the trees, safe cassowary and wildlife corridors on these properties are built.
In less than two hours the job was complete. It was then over to Basil, Joe and the team to fill in the balance of holes in the coming days.
While the end result of 2,000 trees in the ground was incredibly satisfying to all, perhaps the most telling sign that the hard work was well worth the effort came from the Cassowary itself.
Rainforest Rescue's 'jewel in the crown' reforestation project on Lot 46, Cape Tribulation Rd is a global example of restoration at its best, with over 50,000 trees planted since 2010. After the planting, volunteers joined a tour of Lot 46 guided by our Daintree Land Managers, and Scientific Advisor Dr. Robert Kooyman.
The group became larger as a Cassowary father and his three chicks wandered onto Lot 46. The immediate proof our work is creating safe wildlife corridors through rescuing, then restoring land, was so striking that supporters' tears of joy were shed.
To all our GlobalGiving Supporters, in lieu of being present on this significant day, we bring you this story and a strong message of thanks.
You and fellow rainforest rescuers are rescuing and restoring strategic rainforest properties to create wildlife corridors and stop fragmentation of the unique and ancient lowland Daintree forest.
This wouldn't be possible without your support. On behalf of all at Rainforest Rescue, and the endangered Southern Cassowary – Thank You.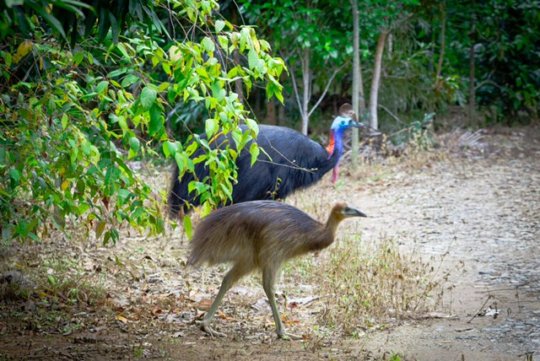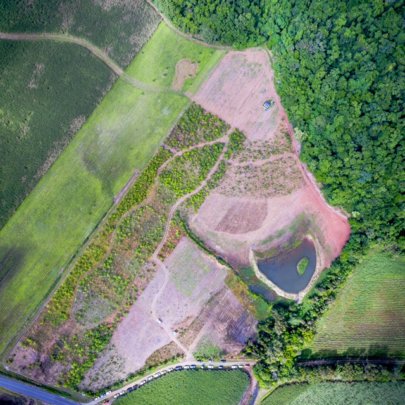 Links: