Many of you have heard that East Africa is experiencing its worst drought in 60 years, with the U.N. estimating that more than 10 million people are threatened by starvation. While news headlines have focused on Somalia, which has borne the brunt of the drought, Kenya, too, is now on the brink of famine, with 2.4 million Kenyans at risk, especially in rural areas.

During times of drought, famine and financial hardship, many rural families take their children--especially their daughters--out of school to work and help provide for the family. A recent article from Reuters highlighted how some desperate rural Kenyan families sold their daughters as child brides in exchange for money to feed the other children at home.

The drought is affecting the rural area of Tharaka where WGEP Kenya is based. Our program is doing everything we can to support our scholars' families during this difficult time and to ensure that our scholars stay in school. If it were not for their WGEP scholarships, many of our girls would most certainly have dropped out of school by now. We thank you for your continued support of WGEP Kenya--we are making a real difference.
Our scholars and their families find themselves at the fringes of their societies, and most vulnerable to the effects of natural disasters. All of us at WGEP wish to thank you for your support of our mission and for helping us affect lives.
We could not do our work without you.
Links:
News from Women's Global Education Project Senegal:
Scholars Succeed Academically
Congratulations to our WGEP elementary scholars, 100% of whom

passed into the next grade

for the 2011-2012 school year
Congratulations also to our 37 elementary scholars (71 percent) who

placed at the top of their class

Special congratulations to elementary scholars Aminata and Marie who

won a local poetry competition

in Sokone village organized by the Keurgui Association
And congratulations to the 53 middle school scholars (91 percent) who

passed their grade-level exams for promotion

into the next grade!
Secondary School National Entrance Exam Revived
WGEP Senegal has just learned that the Senegalese government has reinstated the notoriously difficult 6eme grade-level national exam, used to weed out grammar school students before entering secondary school. The exam is especially challenging for students from poor, rural families who have fewer resources and less access to the quality education and academic tutoring needed to pass the exclusive examinations. WGEP Senegal remains committed to helping our scholars succeed at these exams so they can continue their education to the highest level they are capable of.

Community Awareness Programs Making a Difference
We have also learned the encouraging news that nationally, the number of girls going to school in Senegal is on the rise! This is a testament to the community awareness and outreach programs run by organizations like WGEP, and that our programs are making a difference. On a local level, we continue to see increases in the number of girls in school in the villages where our programs operate, and we are seeing more and more support for girls' education in the community. For example, earlier this year, one of our secondary scholars from Karang village, Adele (name has been changed), was pressured into an early marriage, which normally would mean that she would drop out of school in order to tend to her house and start a family. However, because of the work that WGEP has done in Karang to raise awareness and support for girls' education, the many members of the community rose up in support of Adele staying in school so that she can finish her education. Even the local police brigade spoke up for her! As a result, Adele was able to stay in school.

We thank you again for your support. We are making a difference, and we could not do this work without you!
Links: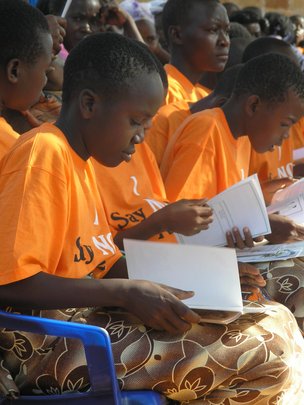 NEWS FROM THE FIELD: WGEP SISTERS-TO-SCHOOL KENYA

145 Women Participate in Adult Literacy Classes
WGEP Kenya's Adult Literacy program held classes for women in six villages with 145 total attendees. In addition to studying basic literacy and math, the women share ideas and tips for income-generating activities, and for managing family commitments to prioritize study time for their children--especially their daughters. They also collectively vowed to refuse female genital mutilation for their daughters and serve as role models for the empowerment of women.

Gatunga Scholars Receive De-wormers
In 2010, Gatunga Primary School received health information and de-wormers from a health community worker with the Ministry of Health, Marimanti Hosptial.

Molding Clubs Reach 500 Children
WGEP Kenya's "Molding Clubs" program reached 500 boys and girls from eight villages in 2010. This is up from 350 participants and five villages the year before. Molding Clubs provide girls and boys with opportunities to break down gender barriers and work together on community issues important to them. This year Molding Club participants learned and worked together on topics such as health, adolescent well-being, personal relationships, decision-making skills, girls' education, women's rights, and ecological and economic projects such as chicken rearing and tree planting.
These reports from the field encourage all of us at WGEP that our work is making a difference in the lives of real people. Thank you for joining us in this work!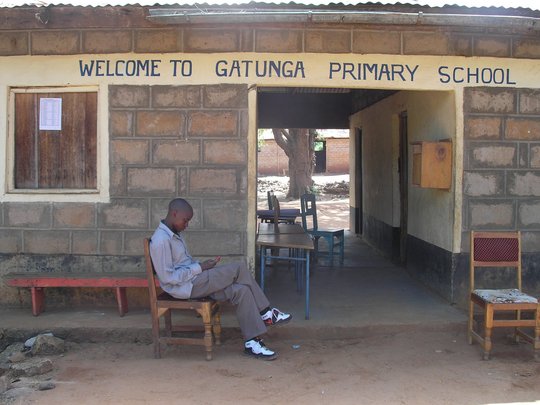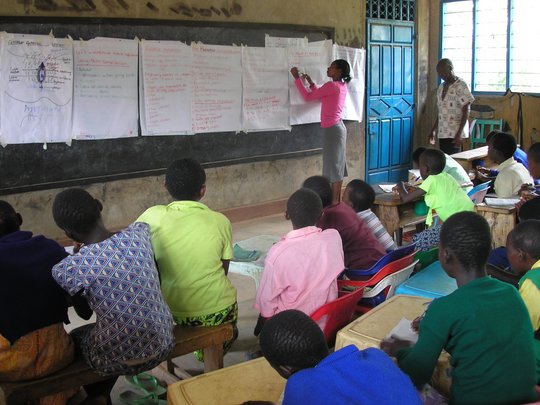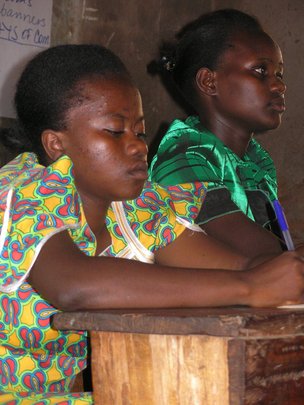 Links:
WARNING: Javascript is currently disabled or is not available in your browser. GlobalGiving makes extensive use of Javascript and will not function properly with Javascript disabled.
Please enable Javascript
and refresh this page.