The new term started in January. Most of the Kateri students will be in high school this year. The students were excited to renew their friendships with their Kateri friends at the first meeting in February. Margarita and Yessica are in 8th grade. They will finish junior high in 2019. Darli finished 8th grade in 2018. There the curriculum was a general study including reading and writing in Spanish, mathematics and practical problem solving, social studies, and cultural awareness. She now joins Carmen, Gloria, Ingrid, Mayra, Milvia, and Alicia in high school. The high school curriculum is based on their choice of career. Carmen is especially excited because she will graduate in October this year as a trained bookkeeper.
The scholarships your support provides assist families with tuition, purchase of books and school supplies, uniforms and shoes for school attendance. Having a student in school full time means that the families not only have these extra expenses, but they lose the earning power of one member of their family.
Thanks to Luke Alessandroni's Spanish classes at Lick Wilmerding High School in San Francisco, CA. we are able to send translations of monthly letters to their sponsors. We are tremendously grateful to these volunteer translators.
Thank you for the following feedback from a GlobalGiving Sponsor 2019: "It has been a pleasure to see the young women in this program move on to work in their profession. A small but powerful force. Getting monthly reports from these young women is a validation that my money is leading to something better for them.
We are taking part in the GlobalGiving Girl Fund Campaign. This Friday, March 8, International Women's Day, starting at 9am ET, GlobalGiving will match donations to our project at 30% up to $250 while funds last. Help us keep the program strong by making a donation in honor of your favorite woman! Even small donations help!
Candelaria has plans in place for the Chumanzana program for 2019. She has interviewed the women and found out what they would like to learn. They already have their organic gardens established and on-going. They have learned to grow mushrooms to add to their diet. Now they want to learn other ways to improve their diet. At their direction, she has arranged workshops in grafting for fruit trees, making marmelade, and making baskets. She will continue to follow up on the established projects in organic gardening and mushroom production. That way she will be able to provide support if any of the women run into difficulties. She will be aided by Josefa who attended workshops at Mesoamerican Permaculture Institute (IMAP) in 2018. All in all, it looks as if Candelaria has a productive year planned.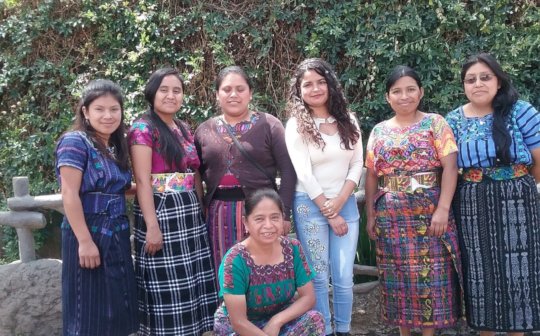 Our plan was to place our 2019 interns in January. We did not reach our funding goal, so have had to put the program on hold. Young women have submitted their applications and are waiting to get started. They want to join the other young women who have successfully completed their first work experiences and are working in their career.
Loyda who interned as a secretary at a school in Panajachel is now working there fulltime and attending the university to become a teacher. Blanca has a position in the restaurant where she interned. Francisca has a position teaching in a village outside her hometown of San Juan Comalapa. Brenda is working at a government health clinic. Juana is putting her training as a bookkeeper to work as a bill collector for a cable company in Santa Clara la Laguna. Rosa and Mishel are working as hospital practical nurses. Silvia is working as a bank clerk. Reina is working as a pre-school teacher in a government program and Leona is working at an accounting firm. These young women all credit the Kateri Intern Program as preparing them to move ahead with jobs in their careers.
We have enough money right now to support one intern. We need to reach our funding goal to move forward. You can help us by adding to your own donation or contacting your friends and family to tell them about the Kateri Intern Program and encourage them to donate. As we say, "Everything is possible with a little help from a FRIEND!"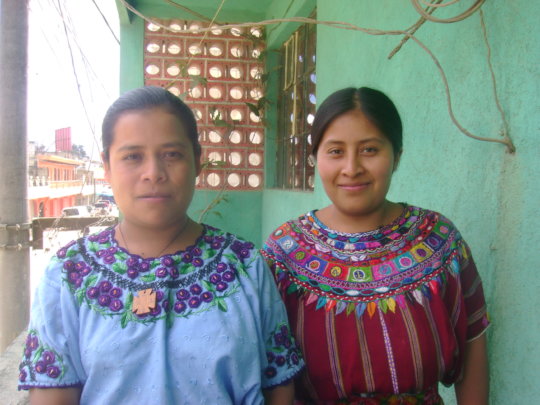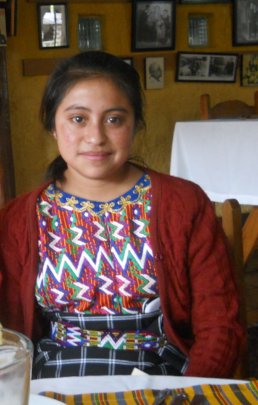 WARNING: Javascript is currently disabled or is not available in your browser. GlobalGiving makes extensive use of Javascript and will not function properly with Javascript disabled.
Please enable Javascript
and refresh this page.