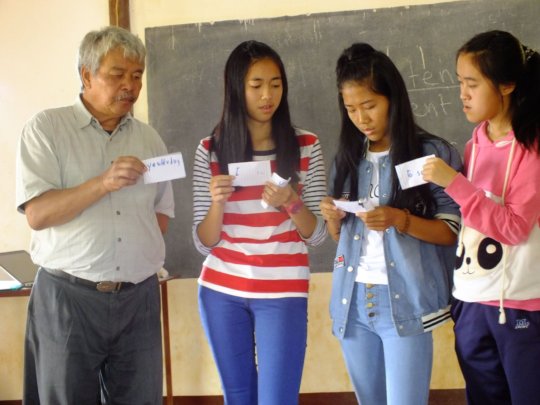 Firstly, all of The Branch Foundation team would like to thank you for your generous donation towards this project. Without the help from people like you, we would not be able to support vital projects such as this. We always enjoy the opportunity to tell people how their donation has benefitted this small yet vibrant community and this report will be no exception.
Since our last report to you, we have been busy trying to ensure that the children and young adults at the Koung Jor Shan refugee camp are able to reach their full educational potential. Two months ago, we provided all the students in the community with new English textbooks. Previously, all grades used the same grammar book however now they have access to 7 differently graded textbooks from the same series. Not only does this help the students follow a more comprehensive syllabus but the books also allow more activities and conversational training to be undertaken during class.
Just last week we conducted our 5th teacher-training workshop at the camp. In light of the students' receiving new textbooks, we focused this session on how to make the most out of these new resources. The teachers were shown how to make appropriate lesson plans, learnt new classroom activities and practiced teaching using the new books. In our post-workshop assessment, the teachers gave us an average score of 8.5/10 just going to show how important these learning opportunities are. One teacher had the following to say:
"The skills and techniques I have learnt form this workshop are very valuable to me and I look forward to using what I learnt in my classes to help the children of my community"
Not only have we been focusing on improving the resources of which the students have access to and the overall quality of their lessons but we have continued to support teacher wages. These include 9 English language teachers, 1 computer teacher and 1 education coordinator.
I hope that in this report we have been able to illustrate to you just how valuable your support is. Please let your friends and family know how they can also help the youth of the Koung Jor Shan refugee camp realize their dreams through education by donating to this worthwhile cause.
With sincere gratitude,
Tom Rosen and The Branch Foundation Team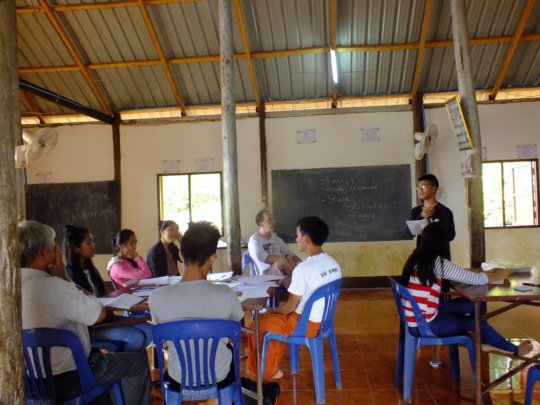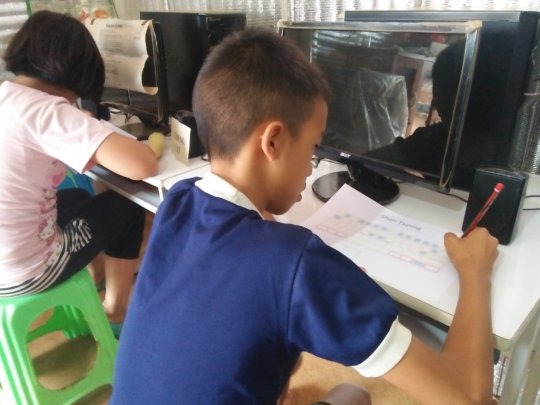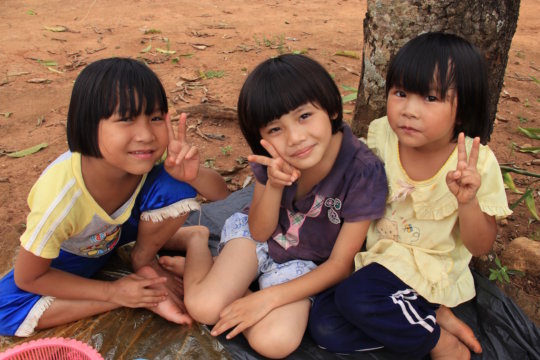 Firstly, all the team at The Branch Foundation would like to thank you for your generous donation towards promoting sustainable community development in Southeast Asia. We generate a large majority of our funding through GlobalGiving and without the support from people like you, we simply would not be able to carry out the work we do.
Over the past few months, we have been busy providing educational opportunities at the Koung Jor Shan refugee camp and to migrant populations in Chiang Mai province. These activities range from paying local teacher wages through to helping students apply for universities via CV writing in English and Interview technique classes.
In just over a weeks time we will be holding another teacher training session at Koung Jor Shan refugee camp with the focus on ensuring the teachers are able to make the most of the new English language text books we recently provided. We are also reaching out to other organisations in the area in order to prepare for a new round of 'Future Planning' workshops for their students who wish to progress further with their education. These workshops have proven to be very successful in the past, with one student writing the following in our assessment form:
"Learning how to write a CV has shown me that I have many skills to offer future employers and practicing interview skills has made my confidence grow".
We sincerely hope that you continue the journey with us to ensure that marginalised people in the region are given the same opportunities available to the wider population around them.
With gratitude,
Tom Rosen and The Branch Foundation Team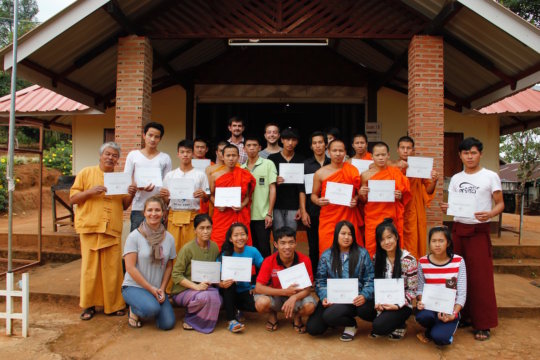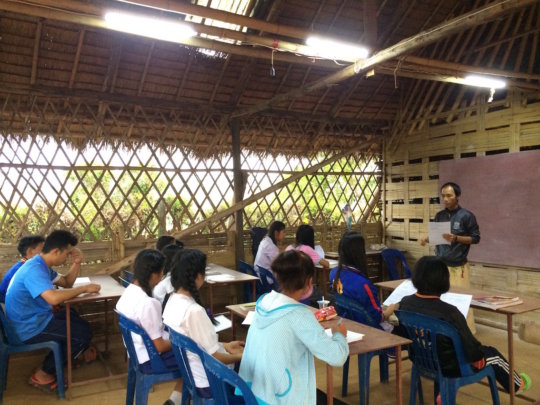 The Branch Foundation team would like to express our sincere gratitude for your donation towards this project. We are currently waiting to raise enough funds in order to provide solar lighting to remote communities in Southeast Asia.
The use of renewable energy solutions such as solar power has more benefits just than the simple fact that they are sustainable. They are also:
Safe: Many houses in remote communities are made from thatch that is highly flammable. Open fires prove to be a huge fire risk that can not only cause the destruction of the houses themselves but also set communities back years as they spend time having to rebuild their community. Lighting sources such as kerosene lamps are proven to cause respiratory problems, especially to the youngest and eldest residents. Solar lighting greatly reduces these risks.
Cost effective: The price of candles and kerosene lamps when used for lighting can take up a lot of the community members' income. By installing solar lighting, people are able to use that money for other things such as food. This is turn allows people to be more self-sufficient and less reliant on aid.
Environmentally friendly: When a household is able to generate light without burning candles or kerosene lamps, it greatly reduces the amount of CO2 that is emitted into the air. This benefits the whole planet and also creates heightened environmental awareness in these communities.
So, as you can see - with the help from people like yourself we are able to create many positive impacts just from one simple solution. We would greatly appreciate it if you could share this project amongst your friends and family so that they can also help provide a bright and sustainable future to marginalised communities in Southeast Asia.
With sincere thanks,
The Branch Foundation team
WARNING: Javascript is currently disabled or is not available in your browser. GlobalGiving makes extensive use of Javascript and will not function properly with Javascript disabled.
Please enable Javascript
and refresh this page.