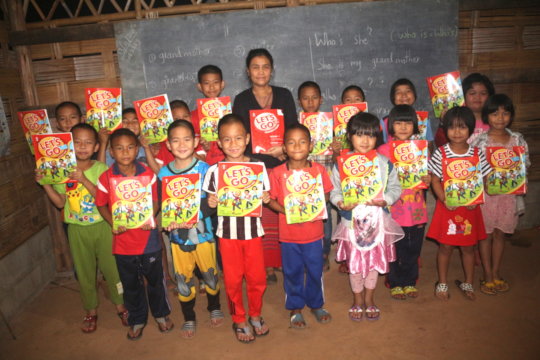 Before we begin to update you on our recent activities, we would like to take a moment to thank everyone who has donated to this project. The support from generous individuals like yourself enables us to promote sustainable community development in Southeast Asia.
Over the past few months, we've been busy ensuring that the youth at the Koung Jor Shan refugee camp are able to reach their full potential by providing them with new educational resources. Each year we supply all students with their own English textbooks along with materials for the talented and dedicated local teachers. Before we started providing these resources, the children would have to share old grammar books which lacked colour, pictures and activities. Now they are able to learn English in a fun and interactive way which greatly increases their future educational and employment opportunities. This is illustrated by the following quote from an old student at Koung Jor:
"It is very important for us to be able to speak English because when I applied for jobs I was interviewed in English. Fortunately, as I have English skills I was accepted to work in a restaurant in Chiang Mai. The shopkeeper tells me that my English is better than the other people at our shop and I can also communicate with foreigners as well".
In addition to supplying educational materials, we also build the capacity of the teachers by holding training sessions. These workshops act as an opportunity to equip the teachers with the latest teaching techniques as well providing them with new classroom activities to make learning an engaging experience. Our upcoming teacher training session takes place next week so we'll make sure to update you about it soon.
Lastly, we'd like to wish you all a happy festive season. It's at this time of year we should put aside the commercialism all to often associated with this period to remember the true spirit of giving and what a difference we can make to each other's lives.
With sincere gratitude,
Tom Rosen and The Branch Foundation Team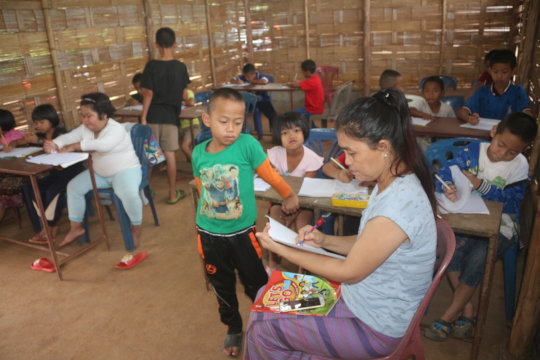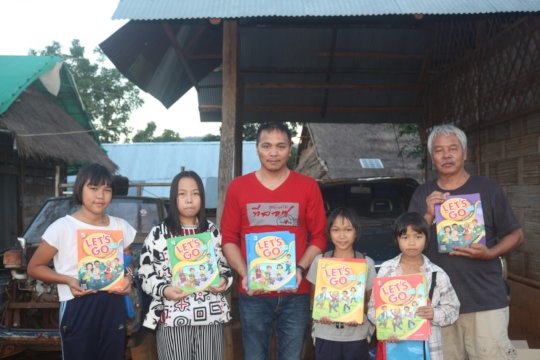 Links: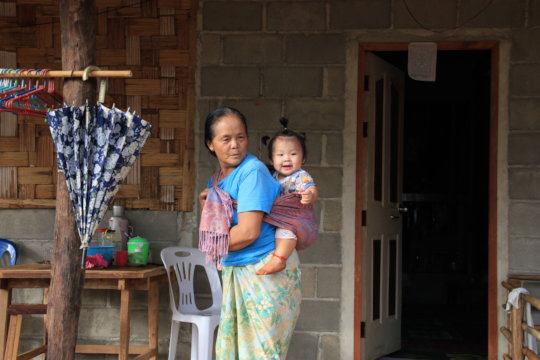 It is always with great pleasure that we get to update our wonderful supporters with news from The Branch Foundation. Our mission of supporting community development through education, capacity building and renewable energy projects is only possible with the help of generous people from across the globe such as yourself.
Since our last report, we held our Annual General Meeting. This is always a great opportunity to assess the methods we use to achieve the organisation's goals as well as planning ahead for the future. We had some great input from our board of trustees and supporters which makes us feel confident about our long-term success and that our strategic placement of project coordinators in the Southeast Asia region will ensure that marginalised communities continue to receive vital support.
In the coming months, we are planning on providing more English language textbooks to the dedicated teachers and students at Koung Jor Shan refugee camp. We are also in the beginning stages of preparing our next teacher training session there. It is important to us that they have the resources and skills necessary to allow the children and young adults in the community to realise their full potential. Sai Vijit, the eduction coordinator at the camp, had the following to say:
"The evening English classes are a great way for children to have a chance to attend in university when they grow up. Also, parents want to see their children is able to read, write and speak in English."
We look forward to providing you with an update regarding the above in our next report along with more information about the capacity building workshops we plan to carry out before the end of this year. In the meantime, it would be greatly appreciated if you could share information about TBF with your friends and family so that they can see the impact that your donation has allowed us to deliver.
With sincere gratitude,
Tom and The Branch Foundation Team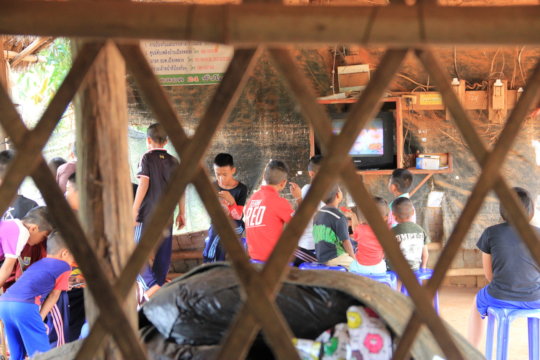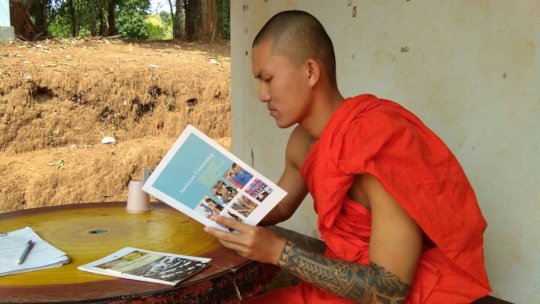 Links: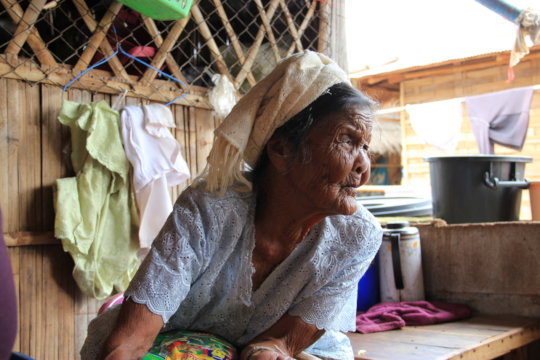 The Branch Foundation team would like to start off by thanking our supporters, without whom we would not be able to carry out projects which empower marginalised communities in Southeast Asia.
Over the past few months, we've been busy ensuring that our current projects are running smoothly, preparing for our Annual General Meeting and networking with our partner organisations. As both of the management team (Iona and Tom) will be moving to London next month, we felt it was important to reinforce the relationships we've built over the years with other hard working non-profits who also do great work in the region. As The Branch Foundation is transitioning into a more traditional fund raising body, we look forward to continue to work with these organisations in the future.
This month, we also made a trip to Koung Jor refugee camp. It was great to see all our friends there and to catch up with all the latest news over some hot green tea. It was wonderful to hear the camp headman sound so positive about the future of the community and how that, by working alongside side each other, we've been able to achieve so much together. We also brought with us lots of clothes which had been donated, teaching materials to help the English evening classes and a sewing machine to help residents earn a sustainable income.
In recent days, an update from the Shan State Refugee Committee was received by our team regarding the food relief at the Internally Displaced Persons (IDP) camps across the border in Burma/Myanmar. We were pleased to hear that the money we donated is still being used to help provide rice to families who've recently experienced shortages in basic supplies.
On Wednesday 18th of July, GlobalGiving will hold their annual bonus day which means that any donation made between 9am and 11:59pm EDT towards our project will be matched by 50% whilst funds last. Therefore, it would be greatly appreciated if you could share this information with your friends and family. We look forward to keeping you updated on our activities in the future.
With sincere gratitude,
The Branch Foundation team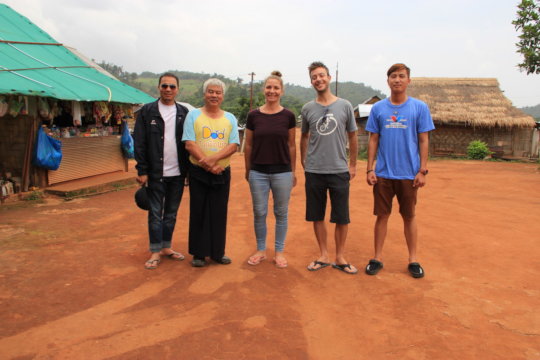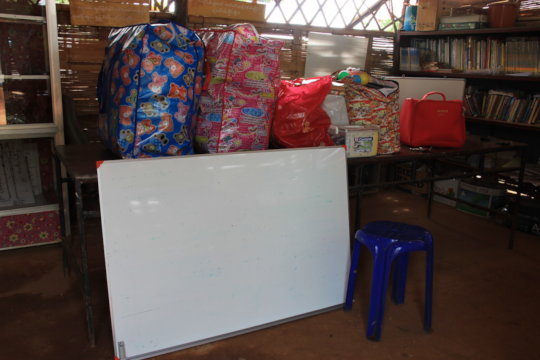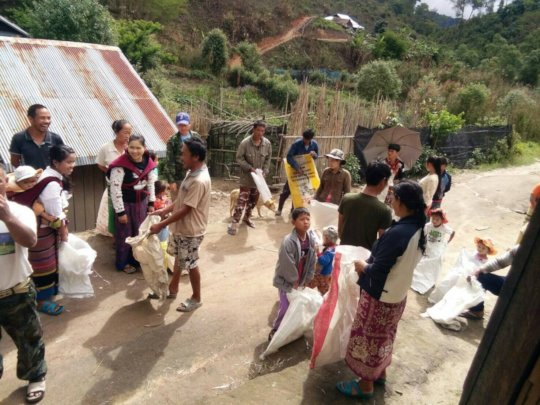 Links:
WARNING: Javascript is currently disabled or is not available in your browser. GlobalGiving makes extensive use of Javascript and will not function properly with Javascript disabled.
Please enable Javascript
and refresh this page.