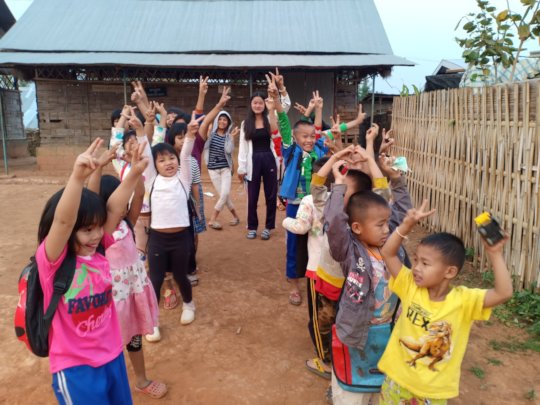 Dear Friend,
Who would of imagined that even as we wrote to you last we, our collective global communtiy, would find ourselves here! We sincerly hope that you are safe and well and riding out these uncertain times as best as you can. Despite all the challenges we are hopeful that maybe good things will come out of all of this too, we've seen more compassion, understanding and respect amongst our local community - have you too?
As the world was paused for the past few months we do not have much to update you on but simply wanted to send you a message to see how you are and let you know how our friends are doing. We've been in regular contact with the communities we work with in South-East Asia and whilst Covid-19 has had a significant impact on the availablilty of seasonal work they heavily rely on there have so far been no active casses in Koung Jor or in our out reach education project villages in Myanmar. Harvesting garlic is for most families the only income opportunity available and seeing as restrictions were put in place so camp residents could not leave the camp to work in the fields many missed out on this seasonal work for this year.
We totally appreciate these a rough and for many tight times BUT if you do find yourself in a position with a little extra to spare please consider donating so we can help those that are vulnerable and struggling with the support they need during this time.
Keep well and safe,
Iona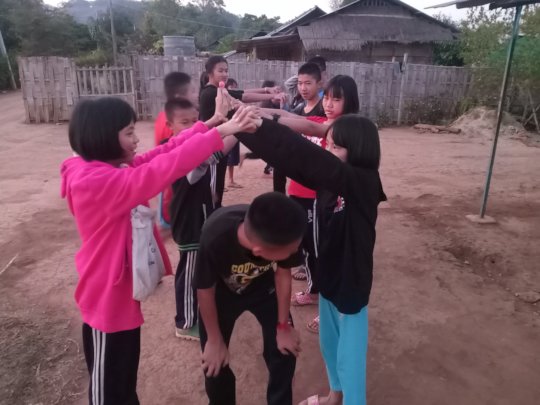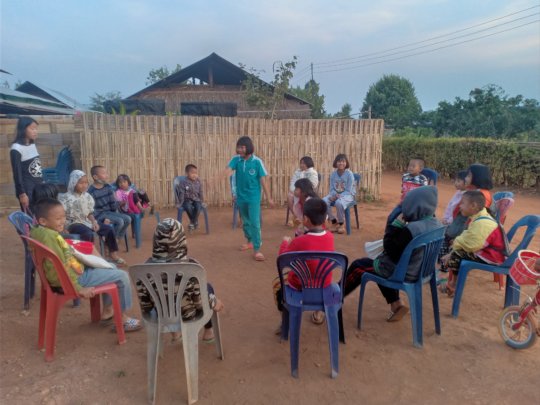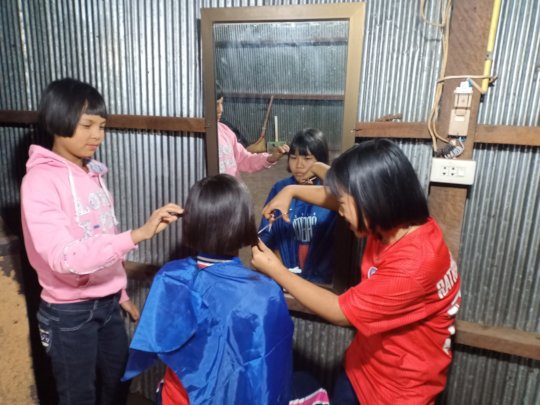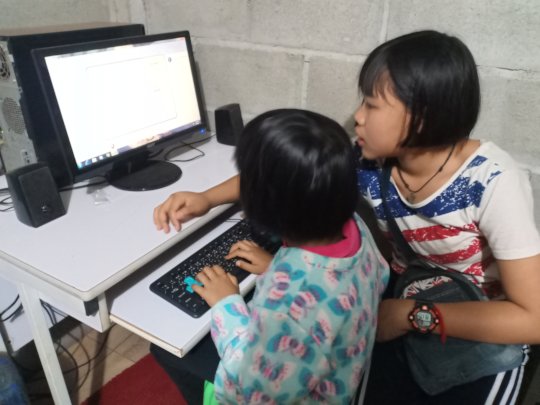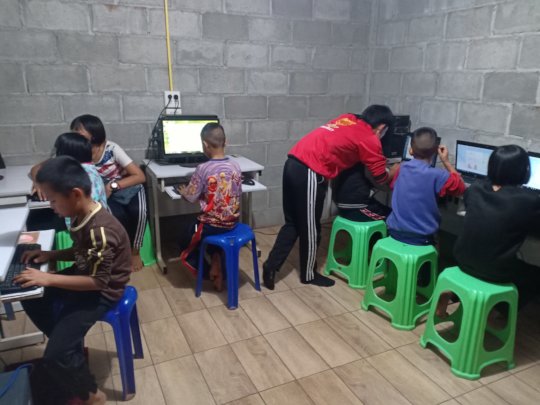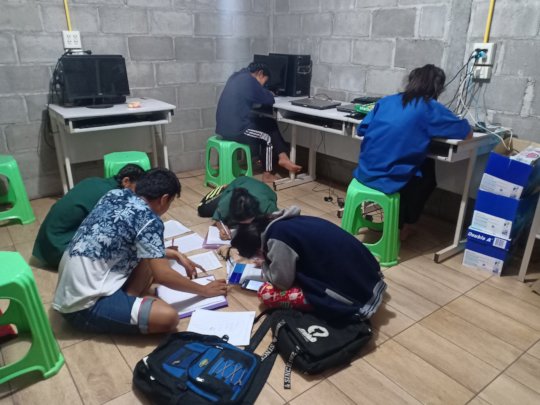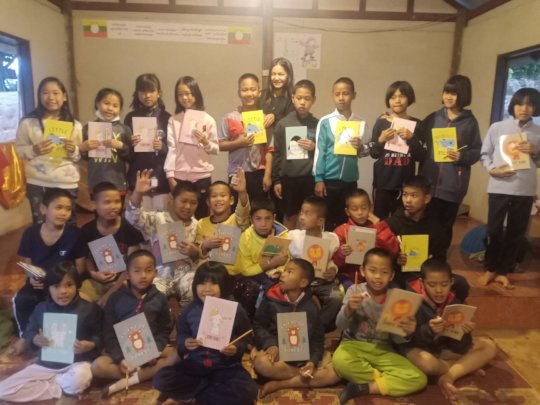 Dear Friends,
First of all I'd love to wish you all a HAPPY NEW YEAR! I hope you've had a good start to 2020 so far and that a fun, healthy and happy year lies ahead for you.
This report is particularly exciting because since our last update we visited the community at Koung Jor Refugee Camp in Northern Thailand. It was a special visit as we introduced our friends in the community to our daughter for the first time. We were welcomed with a delicious Shan noodle lunch (our favourite) and caught up with the Headman, Education Coordinator and teachers over delicious local green tea. As always it was like visiting old friends and was such a pleasure to see everyone again.
Shan people are known for their hospitality and also for their love of children, so bringing Amelia to the community was definitely the highlight of our trip. It was also so lovely to introduce her to the oldest resident, who we affectionately call Grandma.
During our stay we asked the Education Coordinator if there was anything else they needed. He said it would be good to start the year off with giving each of the students a new fresh notebook and pencil, so for 2,000 Thai Baht (£50/$63) we were able to make that wish come true. It's AMAZING what a small amount of money can do and the joy it can bring! Please consider donating (if you already do, THANK YOU) and/or telling your friends about our work so we can continue to make big and small dreams come true.
With gratitude,
Iona and the TBF team.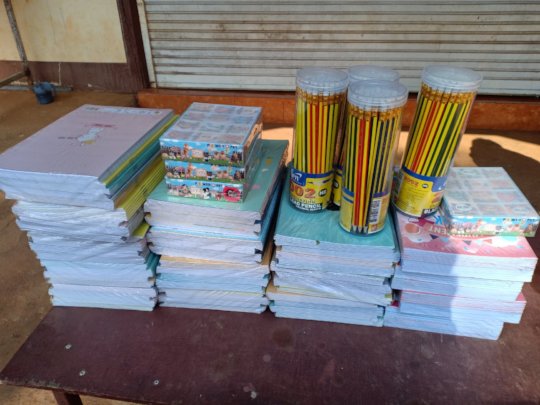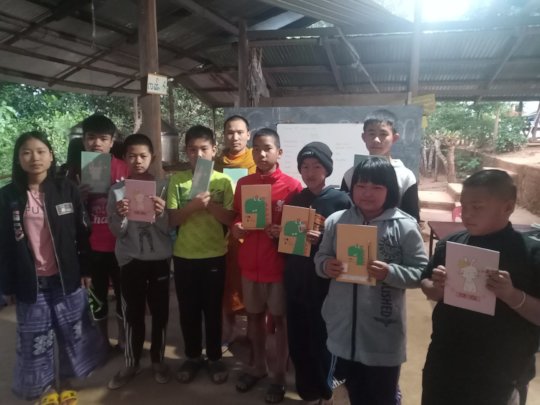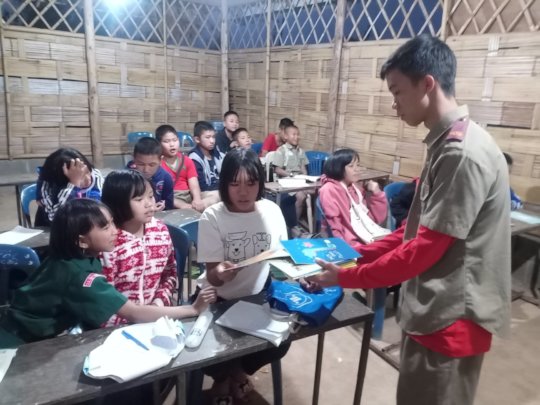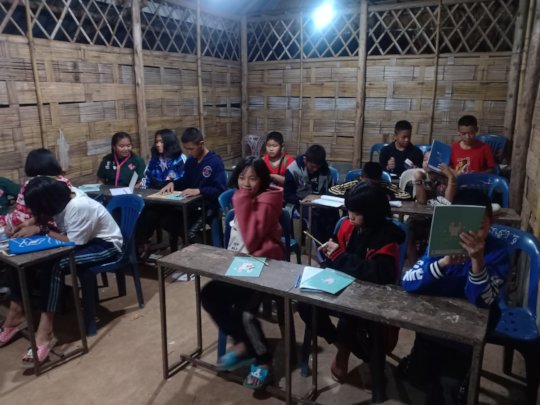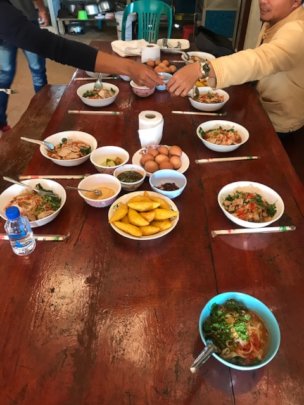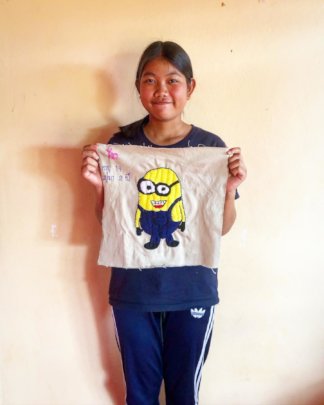 Dear friends,
We've been busy at TBF HQ!
We recently facilitated our annual teacher training workshop at Koung Jor refugee camp. We had the same highly skilled trainer as last time who continued to build on the material from the previous workshop. Think creative presentations, engaging games and insightful discussions. The trainer also brought along a friend who happens to be one of Thailand's most famous embroidery artists who led a workshop for who ever was interested to attend in the camp. He had a stellar turn out with everyone creating beautiful works of art. Embroidery has always been part of Shan culture and is used to decorate their celebratory outfits but all said that having outside knowledge of the craft was beneficial in developing their own skills.
We are also pleased to report that the Pu Dooplaya Junior College (PDJC)'s Summer School Programme was also a resounding success. We will be continuing to support this project on an ongoing basis and look forward to help them bring leadership skills to youth in Karen State, Burma/Myanmar.
Last but certainly not least we're participating in #GivingTuesday!
#GivingTuesday is a global day of giving that takes place on December 3 this year. That's right — following Black Friday and Cyber Monday! What better way to start getting into the holiday giving-back spirit?
We'd love if you participated with us. The best way to do that is to share our cause on social media using the hashtag(s) #GivingTuesday and to join millions of global givers on December 3 by donating to our project here: https://www.globalgiving.org/projects/support-community-development-in-south-east-asia/
Your donation will ensure we can collectively continue the impactful work we do! We hope you have a happy, safe and cheerful festive season and start of 2020!
With gratitude,
Iona and the rest of the TBF Team.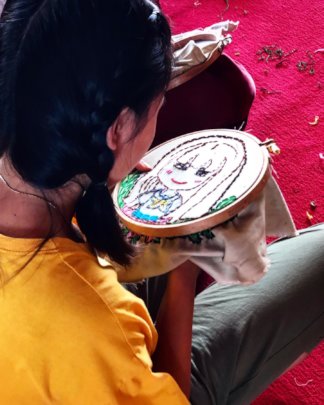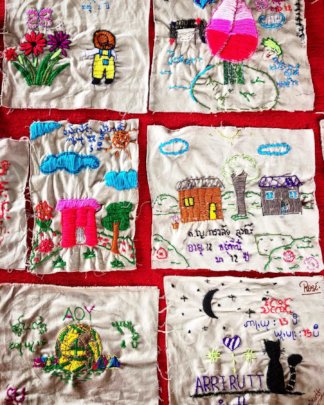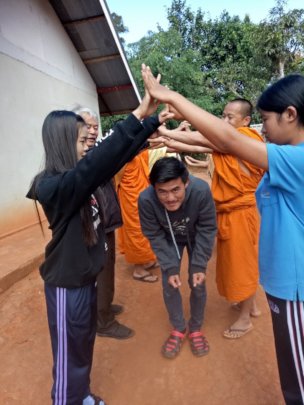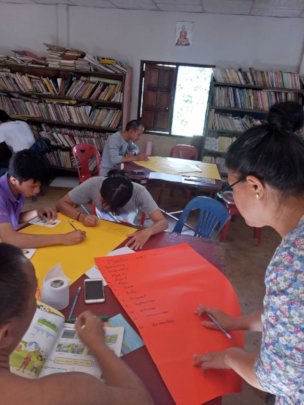 WARNING: Javascript is currently disabled or is not available in your browser. GlobalGiving makes extensive use of Javascript and will not function properly with Javascript disabled.
Please enable Javascript
and refresh this page.