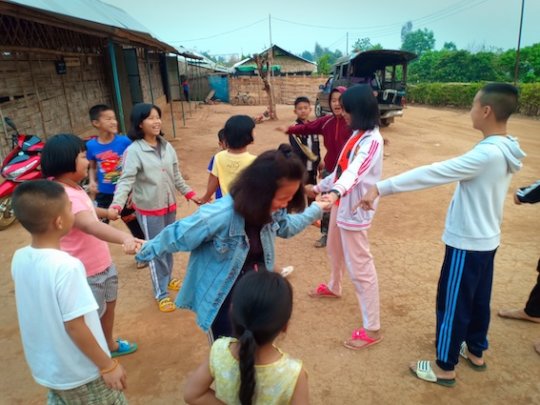 Dear Friends,
We hope this message finds you well wherever you are on this ever changing planet. The last few months have been a little slower than the previous ones, giving us some much needed time to catch our breath.
Our latest project:
As promised in our last report we said we would spill the beans about our exciting new education project in Karen State in Burma/Myanmar. Pu Dooplaya Junior College (PDJC) is currently operated in Nu Poe Camp in Tak Province, Thailand and offers higher education to students from the refugee camp as well as in Karen State. There are plans to relocate the college to Htee Wa Klu village in Karen State so that they can continue to run their program training students in leadership skills. The college is fully inclusive and accepts students regardless of their religion, gender and ethnicity. A summer school programme is planned in those villages and The Branch Foundation has committed to support half of the costs to run the summer programme this year. The programme will run on a yearly basis and we are looking forward to work closely with the local team to support their amazing work on an ongoing basis.
Who are the beneficiaries?
Twenty Five PDJC students to teach approximately five hundred village students aged between 8-14 in four locations. The students will improve their learning skills, world, civic and community knowledge and English language ability.
Expected outcomes:
• Better communication between refugee and village groups.
• Students from PDJC, assuming role of a teacher, will know how to express and apply their knowledge.
• Students will know how to handle problems during teaching or working with the community by applying the knowledge, skills and values that they have gained from PDJC.
• Village students get practical language skills, knowledge and exposure.
• Village teachers get training and experience in practical teaching techniques
• To break down the misperception between refugees and communities inside Karen State.
Want to donate to this exciting project?
If you want to help us support this refugee leadership and education project you can easily do so by donating to our Global Giving project. As before our Global Giving project is a collection pot from which we fund all of our education projects.
What else has been happening?
Preparations for our Annual General meeting are well underway as we are now in the new 2019/2020 financial year. We have already conducted meetings with our managerial team and it was collectively decided that after a few years of working behind the scenes that Iona will be once again taking a more active role in the organisation. If you have any questions please contact her directly at: ionaproebst@thebranchfoundation.org
With all our gratitude,
The Branch Foundation team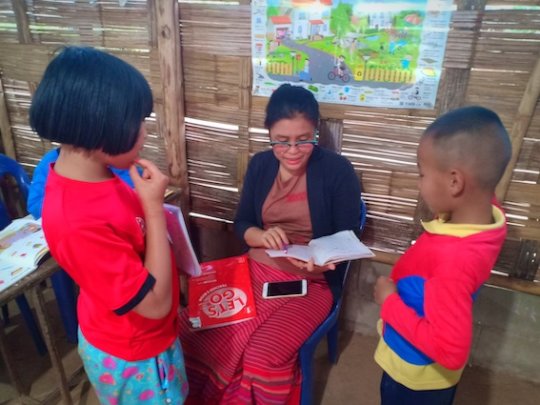 Links: