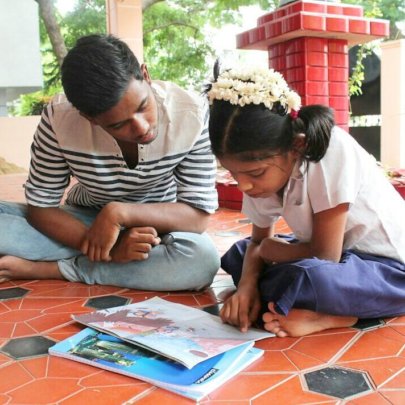 In just a few days, U&I will be lacing up for the World 10K Run in Bangalore. Close to 50 of us - staff, volunteers, interns and well-wishers - are going to be stepping up for the cause of education.
It would be safe to venture that most of us are not avid runners. In fact, some of us have never run before in our lives. But we know that particpating in the World 10K does two things - one, it puts U&I on the stage so we can get more eyes on our cause and, two, it helps us raise funds for deserving children so they can get a fair shot at life.
At U&I, we're constantly looking at ways we can step up our game.
In the coming month, 200 of our volunteer
leaders
from across India will be coming to Bangalore for an intensive 3-day residential conference. The conference will include orientation on all aspects of our Teach program, from classroom management and curriculum to Flippen tools.
We want to inspire and equip our leaders to be the change. We want to give them every resource so they, in turn, can effectively impact the underprivileged children whom they mentor.
At the end of the day, we're working hard to make sure that the 8-year-old child who is overwhelmed by her studies, who is told repeatedly that she will never amount to anything, who has never had access to a library or a computer is now affirmed, encouraged and believes that she has what it takes to live her dreams.
That's our motivation to give up our weekends to conduct a leadership conference or take part in a 10K.
It's not always easy. But it's always worth it.