HERA (Her Equality Rights and Autonomy) mobilizes business and academic expertise, creativity, and entrepreneurship to prevent and counter the multibillion business of human trafficking. HERA achieves this objective by providing women survivors of trafficking, conflict, and other forms of violence with professional skills and networks to pursue their career ambitions.
For over a decade, HERA has trained over 300 women survivors and 260 mentors in four countries to prevent re-trafficking. Each summer for the past eight years, HERA delivers an intensive three-week entrepreneurship program for 36 women survivors at Imperial College London Business School. Professors, business executives, graduate students, and entrepreneurs volunteer time and expertise for this training. In 2015 HERA is launching its first entrepreneurship training and mentoring programme in Seattle in collaboration with the Business School at Seattle University.
At Imperial HERA also trains London businesswomen and men to coach and mentor the women who successfully complete the training by presenting their business plans. Throughout the year, HERA then organizes monthly evening and weekend seminars for the women, MBA students, and mentors.
With significant in-kind and financial support from business, leading universities, private trusts, and international financial institutions, HERA is remarkably cost effective. Our cutting edge entrepreneurship and mentor training costs £800/trafficked woman. That amount also covers materials, transport, food, childcare costs and some housing for women to attend the summer program.
Following the training and mentoring, 85% of UK women survivors report positive career development measured as: finding employment, piloting a venture or self-employment, acceptance into higher education, and/or advancing their careers through apprenticeships and internships. Over 80% of mentoring relationships complete the year cycle with over 33% continuing on a second year or more.
To date HERA has also awarded over 120 grants to women's ventures in five Eastern European countries to prevent trafficking. 87% (of 95% of ventures funded through 2013 and evaluated on site) are sustaining or growing these ventures leading to the creation of 500 new jobs. The average grant cost used to purchase essential capital equipment for each venture is £700.
HERA's total operating costs are £75,000 per annum (2014 accounts). HERA is currently working to raise an educational endowment of £2 million to sustain the training and create an incubator for similar programs in other business schools and countries. We will continue to be entrepreneurial in attracting the best business and academic talent and expertise to provide serious economic alternatives to prevent and address trafficking, violence, exploitation and conflict in all women's lives.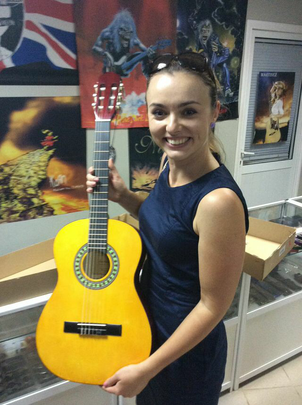 Links: