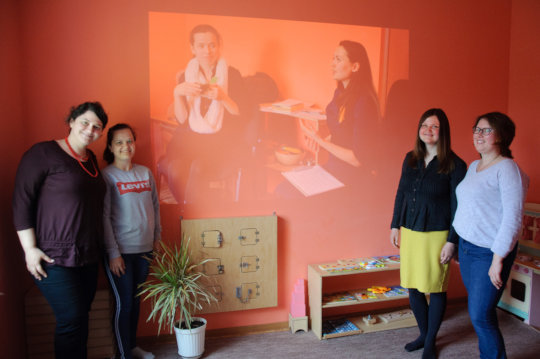 Spring is the season when HERA again organizes and recruits for our London Summer Entrepreneurship and Mentoring programs and launches our International Grants Competition to prevent trafficking and re-trafficking. During this past quarter, we participated actively in Global Giving's Women and Girls Campaign and held an International Women's Day event at London School of Economics (LSE). Our France Association received valuable and encouraging feedback from our 2018 grantees (one of whom is profiled below). The London team organized two business seminars for the 2018-19 cohort of students and mentors as part of our monthly "Wednesday Wisdoms." Currently, we are moving ahead on organizing this year's entrepreneurship training at Imperial College London's Invention Rooms at the White City Campus, mentor training at the law firm of Weil, Gotshal and Manges, LLP, and our International Grants program to encourage young women's entrepreneurship and employment in Armenia, Georgia, Moldova and Ukraine. The aim of HERA's programs is to prevent trafficking and retrafficking and other forms of gender-based violence by developing and supporting women's entrepreneurship.
International Grants Competition 2019
The International Grants Competition has been launched in the four countries both on line and through direct contact with our local partners. This year, the HERA France Association, which manages the international grants program, is encouraging innovation. The purpose of the international grants' program is to prevent dangerous migration and trafficking by supporting women's entrepreneurship in areas of high migration of young adults. The program supports women entrepreneurs of any age provided that the venture owner makes a commitment to hire and train young women at risk.
The International Grants program also supports women's social enterprises that encourage and generate training and employment for young women. Many of these social enterprises have supported some of the most at risk women – Syrian refugees in Armenia, Ukrainian displaced in Kiev and in border towns on the front line, and internally displaced South Ossetian women in Georgia. Although we will continue to encourage young women farmers and their agribusinesses, given increasing urbanization, we will also seek ways to support young women's ventures in urban areas. Many young, unemployed women migrate first from rural areas and without job prospects, they seek to migrate abroad. This rural-to-urban displacement puts many young women at risk of being exploited within their own countries and/or by international smugglers and traffickers.
Last autumn the HERA France Association team funded five young women in Tiraspol, Transnistria, who have organized a Montessori Children's Club, a social enterprise.[i] The Club provides seminars on early childhood development, psychotherapy for women and children through clay modelling, classes for childbirth and breastfeeding, and advice on women's income generation. They also provide Montessori education for infants from birth-to-three years and children, three-to-six years, including those with special needs. The Club encourages women participants to start their own courses as well.
At their request, our team provided the Club with a projector, printer, and chairs. Based on the the support provided, the Montessori Children's Club reports that they have been able to employ a young psychologist and a young woman to market their work through social media. They have used the equipment for a series of seminars by the psychologist on parenting skills and breastfeeding for children over 12 months. The Club's monthly turnover has also increased by 17%. They plan to increase the outreach of their work ahead by hosting more seminars for parents both at the Club and through social media.
HERA France Association Plans Ahead
On May 1st, the HERA France Association launched our 10th Annual International Grants Competition. Already we have received a few applications. In late June, an international team will read and rank all the applications. During the summer and early autumn, teams of two assessors will visit ventures ranked in the top two quartiles and with the successful grantees, we fund their chosen equipment or other costs on the spot.
Several partners, including local and international NGOs, a Government agency, and former grantees, have reached out to promote and recruit applicants for this year's competition. Some of our former grantees at their own cost are organizing information seminars to women venture owners in their local communities about HERA's grants criteria. The former entrepreneurs and NGO partners are also willing to collaborate with us on training and networking events during the field assessments. With all this strong support, we look forward to assessing and funding more grants and offering more training sessions in the four countries in the coming summer and autumn.
International Women's Month Events
For International Women's Day on the 6th March, Sarah Videau, HERA UK's Program Director and Joanne Chidwick, Trustee, participated in Salesforce's Panel Discussion, which followed a screening of a UNICEF film against trafficking. This event attended by 40 people was held at Salesforce's London headquarters for secondary school students and company employees. Following the event, the students reported organizing their own information campaign against trafficking at their school.
That same day, in partnership with London School of Economics (LSE), the HERA UK team organized a panel of women entrepreneurs and leaders hosted by LSE. The Deputy Director of LSE's MSc Social Innovation and Entrepreneurship, Nadia Millington, moderated our Woman's Day Panel, which included: Elise Do, HERA's Chair of Trustees and Associate Director at Augusta and Co.; Grace Olugbodi, Founder of BeGenio and Easymaths Skills; and Ana Maria Torres, Founder of Hilo Sagrado, a social enterprise that promotes artisan communities in Latin America. Some 100 people attended the event. The LSE amphitheatre was filled to capacity such that the organizers had to turn students and visitors away.
Monthly Seminar Series – "Wednesday Wisdoms"
In April Chris Merrington, author and founder of Spring 80:20, led a seminar on pricing and marketing for this year's cohort of HERA students and mentors. Chris advised the audience that the clients/customers should be your priority, because without them "you do not have a business." He explained how to define who is your customer and how to attract and negotiate without devaluing your product or service. Chris also discussed how to counter people's preconceptions based on your gender, age, or origin. The HERA women asked several questions, including "when you start your business and don't have much experience, is it better to price low and increase later, or does that set a bad precedent?"
In May, our final Wednesday Wisdom session for this year's cohort, held at Salesforce, was on personal and professional development. The Salesforce team recommended starting with "why?", setting goals, establishing realistic plans to achieve them, and obtaining feedback. The team shared their own plans and motivation techniques. The session ended with everyone writing a motivational postcard to their future selves that they will receive in six months.
HERA UK Plans Ahead
HERA's 12th London Entrepreneurship Program will be held from 1-19 July for 25 women survivors of trafficking and other forms of gender-based violence. Preparations are well underway. The team has reached out to 15 first responder charities and already six candidates from three charities have been offered a place on this year's course. Since inception in 2008, the course has been hosted by Imperial College. For the first time, the Mentor Training will take place over one day on 29 June at from 10:00 – 16:00 at the law firm of Weil, Gotshal and Manges, LLP.
This year's course will be led by Dr. Mohammed Ebrahim, who has taught finance for previous HERA programs, and Sarah Videau, HERA UK's Program Director. Since 1992, Ebrahim has been a principal Imperial teaching fellow and faculty member in Finance and Accounting at Imperial's Business School and Entrepreneurship Hub. A graduate of the LSE, Ebrahim teaches, researches and consults in accounting, finance, innovation and entrepreneurship. He has held visiting lectureships for the LSE, City University, Queen Mary University of London, and is an accredited examiner of the University of London external program and fellow of the Institute of Learning and Teaching. Together Ebrahim and Sarah, who has organized HERA entrepreneurship training for over three years, bring extensive experience in teaching HERA's UK entrepreneurship program. This year, in addition to the annual Borough market analysis, they have also planned several experiential-based learning opportunities and teaching events at Salesforce, Price Waterhouse Coopers (PwC) and LSE.
Upcoming Event and Appreciation
A HERA team is participating in the Regent's Park Run Summer 10k Series to raise funds for our summer programs. The race will be held on Sunday, 2 June at 9:30 am and we will host a picnic for all participants immediately after the run. Please contact us if you are interested by joining our Team and/or in any mentoring, grants, and training opportunities.
A sincere thanks to all our generous donors for your contributions during this year's Girls and Women's Campaignand for your kind support throughout the year. We depend entirely on private in-kind and financial donations. We could never do all this without your support!
[i] We received permission for the photographs and names cited in this report. All citations adhere to GDPR safeguards and HERA's policies for protection of vulnerable adults.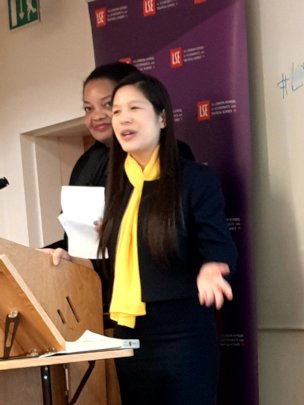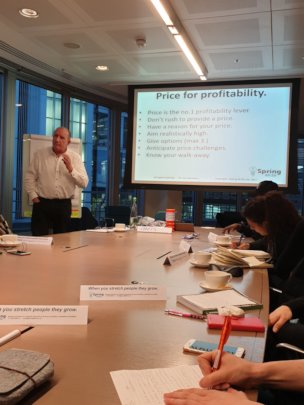 Links: